Bob's Burgers: What To Watch If You Like The Animated Comedy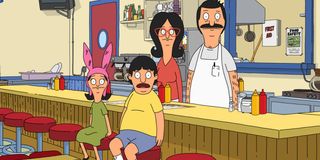 CinemaBlend participates in affiliate programs with various companies. We may earn a commission when you click on or make purchases via links.
Adult animation.
It is a form of TV entertainment that has taken over our screens in the last twenty or so years. From that takeover, we have experienced some of the best of what television has to offer in terms of comedy, wackiness, and fun. One of those shows that took off in this genre was none other than the show about the Belcher family on Bob's Burgers.
While each of the characters has their own interesting stories and quirky character traits, they still somehow all come together to form something of a beautiful show. However, just because Bob's Burgers has some awesome episodes and is a great example of what adult animation can be like, that doesn't mean there aren't a million other options for fans of the genre to check out. Today, we take a look at shows like Bob's Burgers, from some animated classics like South Park, all the way to more recent shows such as BoJack Horseman.
Central Park (Apple TV+)
I had to put this as the first option on this list because it's literally created by the same people who do Bob's Burgers. Central Park, an Apple TV+ musical comedy, revolves around a family living in Central Park who must face off against a greedy land developer who wants to turn Central Park into more apartments and commercial spaces for her own profit.
I know the premise sounds a bit generic, but trust me when I say there's nothing quite like Central Park, even if you've watched Bob's Burgers. The musical numbers in this show are off the charts amazing, the characters are fantastic and so funny, and there's an all-star cast behind it, with the likes of Josh Gad from Frozen, Daveed Diggs from Hamilton, Tituss Burgess from Unbreakable Kimmy Schmidt, and so many more. It's certainly worth a watch.
Stream Central Park on Apple TV+.
Regular Show (HBO Max)
While Cartoon Network was known for plenty of amazing cartoons like Courage the Cowardly Dog or The Powerpuff Girls, one show that I felt was highly underrated was Regular Show. This series is all about Rigby, a raccoon, and Mordecai, a blue jay, and their common daily lives as friends while working as groundskeepers at a park, spending most of their days trying to avoid work and have fun instead.
While this isn't as raunchy as some of the other shows on this list, Regular Show has humor that can't quite be beaten, just like Bob's Burgers. The jokes are some of the funniest out there for a show that was on a children's channel prior to becoming popular with adult audiences. And some of the storylines are genuinely interesting and so much fun.
Stream Regular Show on HBO Max.
South Park (HBO Max)
Oh boy. You want to talk about adult animation, look no further than South Park. This classic Comedy Central television series, which now has 24 seasons, follows the daily lives of third graders (later fourth graders) Kyle, Stan, Eric, and Kenny, and their misadventures in the fictional Colorado town of South Park – where a lot of different people mix and mingle and cause trouble all the time.
The show has been under controversy for several of its episodes in the past, but that hasn't stopped South Park from becoming a huge hit. For fans of the adult humor in Bob's Burgers, this is the perfect show for you. Not only is it raunchy and so much fun with its comedy, it really just keeps the same basic format for most of its seasons, so you don't need to catch up previous episodes. You can start wherever you want. I mean, it's South Park. It's iconic.
Family Guy (Hulu)
Another classic in adult animation. I'm quite sure this was the first show which introduced me to the genre in the first place. Family Guy, created by Seth MacFarlane, focuses on the Griffins, otherwise known as Peter, Louis, and their children, Meg, Chris and Stewie, along with their anthropomorphic pet dog, Brian. And oh boy, does this family and the show have their moments of craziness, from zombie apocalypses to pedophiles to everything in between, Family Guy has done it all.
There are so many moments in Family Guy that truly make you go "huh?" because it's just such an out-there show. However, that doesn't change the fact that there are still times in the show that have you laughing your head off. Bob's Burgers might have a bit more of a wholesome family than the Griffins, but you'll find yourself connecting with them just as much.
BoJack Horseman (Netflix)
Now, let's take a look at a Netflix original. Since its premiere, BoJack Horseman has been a runaway success. This popular show follows an alternate world, where humans and anthropomorphic animals live side by side, taking place in "Hollywoo" (the D was stolen), and centers on BoJack Horseman, a washed-up star who wants to return to relevance once his autobiography is written.
Not only is BoJack Horseman a super comedic show, but for fans of Bob's Burgers, the heartfelt moments will hit you the hardest. Compared to many of the series on this list, BoJack Horseman has some dark moments that really hit you and make you think about life in a certain way, connecting with the viewer on another level, just as there are moments in Bob's Burgers that get to you. Plus, with a cast list that includes Aaron Paul, Alison Brie, Will Arnett and so many more, how can you not give it a shot?
Stream BoJack Horseman on Netflix.
The Simpsons (Disney+)
I feel like I don't even need to explain what The Simpsons is about, but here I go for those who don't know. The Simpsons is about the titular family, the Simpsons, and the adventures they have in their daily lives in Springfield, from Bart being a troublemaker, to Homer making mistakes at work, or anything else.
For Bob's Burgers fans, this is literally the blueprint for all adult animated TV shows. Did you love the Belcher family? You'll like the Simpsons family, who have literally been around since the 1980s. That's a long time for America's most popular animated family. I don't even need to convince you to watch this – you've probably already seen an episode or two in your lifetime. And, while the earlier seasons do stand out a bit more, there's no denying that no one can quite replace The Simpsons.
Stream The Simpsons on Disney+.
Futurama (Hulu)
Fox has produced a lot of great, hit shows, but nothing could quite beat Futurama once it came to Comedy Central. Created by Matt Groening, the same man behind The Simpsons, this popular adult animated show is almost like a workplace sitcom, where we are focused on the employees of Planet Express, an interplanetary delivery company.
If you want to talk about amazing animation, I always felt that Futurama was ahead of its time with some of the scenes they would produce. The family dynamic of the main group will have anyone who loves Bob's Burgers smiling. Even though these employees aren't related by blood, there's no denying that they all clearly care for each other, no matter what happens. It's a lot of fun for many reasons.
Rick and Morty (HBO Max)
Oh, Rick and Morty. I feel like there's this preconceived notion that you have to be into science to enjoy this show, but you don't at all. In fact, Rick and Morty is anything but super science-based, and they explain so much to you. This popular show, created by Dan Harmon, centers on the titular Rick and Morty, a brilliant scientist and his grandson, who go on crazy scientific adventures across the galaxy.
There's a reason why this show was renewed for so many seasons all at once. Not only is the comedy top-notch, and the animation pretty cool, the side characters are even entertaining with their stories, before everything usually combines near the end to create something perfect. It's certainly not the same family dynamic as Bob's Burgers, but the adventures and hijinks that this family gets up to certainly feel familiar. If you're not burping like Rick near the end of your binge-watch, you didn't binge correctly.
Stream Rick and Morty on HBO Max.
Rent Rick and Morty on Amazon.
Big Mouth (Netflix)
Another Netflix original on here – and honestly one of the best shows on Netflix, Big Mouth centers around a group of teens based on the creators, and their upbringing in New York, exploring themes of puberty, the human body, and of course, sex.
Out of all the other adult animated shows on here, I think Big Mouth gets the closest to raunchiness in relation to South Park. However, fans of Bob's Burgers will instantly be reminded of the awkwardness of Tina when faced with the characters of Big Mouth, and if anything, will laugh even more because uncomfortable situations regarding teens growing up are explored with a surprising amount of depth, creating a healthy and comedic conversation about what it's like to grow up. Plus, some of the songs in this are killer and iconic in their own right.
Archer (Hulu)
Archer follows the story of eight secret agents, all with their own issues and dysfunctional in their own way, who work for the International Secret Intelligence Service (ISIS), a fictional intelligence agency.
I know, that already sounds like a riot considering that name for the company, but there is just something about Archer that reminds me of Bob's Burgers, even though it's not remotely the same. It's possibly the comedy that comes from its eight main characters, or it could be the interesting animation choices that are made, or the heartfelt lessons that are learned occasionally – either way, I find myself rewatching Archer often. I think it's worth a shot if you love Bob's Burgers.
With all the 2021 Summer TV shows starting to premiere soon, I need to double-check to make sure any of these shows are having new seasons or episodes coming out. I know that, no matter what, I'll be sitting in front of my TV, waiting anxiously for the next entry to join these awesome adult animated shows.
Your Daily Blend of Entertainment News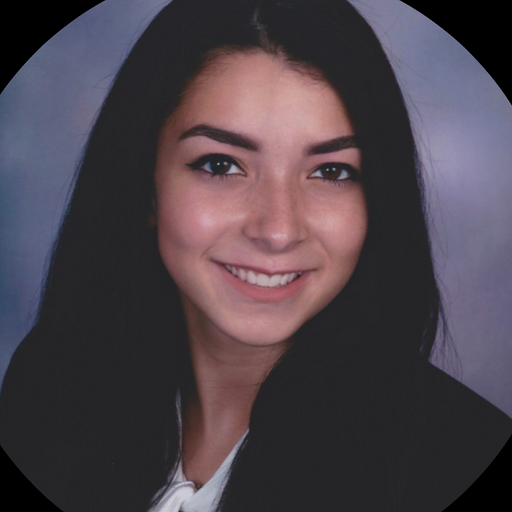 Big nerd and lover of Game of Thrones/A Song of Ice and Fire. Will forever hate season eight. Superhero and horror geek. And please don't debate me on The Last of Us 2, it was amazing!