What To Watch On Streaming If You Like South Park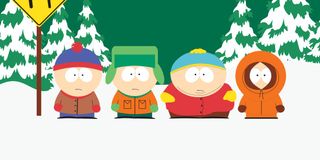 The world of animation has never been the same since the introduction of South Park. While the series may be banned in China, it has been made exclusively available to stream on HBO Max. Furthermore, there are plenty other movies and TV shows of thematic similarities also available on Netflix, Hulu, and/or HBO Max.
Trey Parker and Matt Stone's Emmy-winning hit, which has ran on Comedy Central since 1997, follows four young elementary school boys too mature for their own good from a rural Colorado town that is frequently overrun with potentially cataclysmic phenomena of a crudely satirical nature. Of course, like any animated series, they all came through the experience with an important life lesson, unless Kenny does not survive.
However, for those who do not yet subscribe to HBO Max (or do, but have already watched more than their healthy amount of South Park), also available to stream are the many series and films alike that are inspired by, inspired from, or somehow related to the long-running satire. Fifteen quality programs come to mind.
Big Mouth (Netflix)
One can only imagine if South Park would be less controversial if the main characters were not children. The same could be considered for this Netflix original animated series co-created by Nick Kroll, who voices multiple characters along with John Mulaney, Jenny Slate, and more. However, it is the painfully honest and uproariously funny portrayal of the harsh times of adolescence that makes Big Mouth a remarkable and special work of art for its time. Stream Big Mouth on Netflix here.
Malcolm In The Middle (Hulu)
For seven seasons, it seemed like no one on television was having a harsher time with adolescence than a young man named Malcolm (Frankie Muniz), the most intelligent member of his grossly dysfunctional family, made up of two overdramatic parents (Jane Kaczmarek and pre-Breaking Bad Bryan Cranston) and four (eventually five) unforgiving brothers. Said problematic siblings from the Emmy-winning Malcom in the Middle might bear the closest resemblance to how the kids from South Park would be depicted if adapted for live action. Stream Malcolm in the Middle on Hulu here.
Bob's Burgers (Hulu)
If the family from Malcolm in the Middle were animated and made their living from the food service industry, they might look like the Belchers, who own, operate, and live above a local eatery named after husband and father Bob (H. Jon Benjamin) whose wife and children are prone to shenanigans not as brutally offensive as South Park, but equally funny. Bob's Burgers is one of best animated, less-than-kid-friendly crowd pleasers on TV and, since its debut nearly a decade ago, it has and an upcoming feature film spin-off. Stream it on Hulu here.
Home Movies (HBO Max)
Before collaborating on Bob's Burgers, co-creator Loren Bouchard and star H. Jon Benjamin also worked together on this animated series that became an Adult Swim staple in the early 2000s about a young boy named Brendon Small (voiced by the co-creator of the same name) who spends time making amateur films with his friends. Home Movies has the look and feel of a typical Saturday morning cartoon, but with a unique comic edge that puts it within the same category of enjoyability as South Park. Stream Home Movies on HBO Max here.
BASEketball (Starz)
A year after the debut of South Park, creators Trey Parker and Matt Stone starred in their first feature-length, live action film as co-starring leads in which they play childhood friends who invent a sport that combines two of America's favorite (but vastly different) pastimes. You will not find much of the same clever cultural commentary that Parker and Stone are known best for, but you will find more than enough of the same boisterously crude humor in BASEketball, directed by one of the masterminds behind Airplane! David Zucker. Stream BASEketball on Starz here.
Aqua Teen Hunger Force (HBO Max)
Speaking of humor virtually devoid of cultural commentary, this Adult Swim classic, which ran for 11 seasons over 15 years, does not just achieve a similar level of crudeness as South Park, but is undeniably one of the most bizarre animated creations in history, if the nonsensical title was not enough of a clue. Following the surreal adventures of a milkshake, a meatball, a fast food-style order of fries, and their middle-aged human neighbor, Aqua Teen Hunger Force, and its 2007 feature-length spin-off, is so aggressively random and unusual that you may find yourself unable to look away from it. Stream Aqua Teen Hunger Force on HBO Max here.
Rick And Morty (Hulu, HBO Max)
A knack for cultural commentary actually sparked the inception of this Adult Swim original, once a simple spoof of Back to the Future before Justin Roiland and Community mastermind Dan Harmon expanded it into a hilarious, exciting, and even thought-provoking tribute to science fiction as a whole. Ironically, Rick and Morty (named after the hard-drinking scientist and his anxious teenage grandson, both voiced by Roiland) has become one of the most worshipped examples of the genre in history, becoming just about as popular as South Park in only four seasons, probably for how well it works as a relatable family drama as well. Stream Rick and Morty on Hulu here and on HBO Max here.
Good Boys (HBO Max)
The kids on South Park are unique to their demographic for their mature and adept reactions to very non-childlike shenanigans they get themselves into. That is not so much the case for Jacob Tremblay, Keith L. Williams, and Brady Moon's trio of tweens from Good Boys, who become wrapped up in increasingly volatile situations way above their age group, in this very R-rated, but surprisingly endearing, 2019 comedy from co-producers Seth Rogen and Evan Goldberg. Stream Good Boys on HBO Max here.
Letterkenny (Hulu)
Before establishing a reputation for brutal satire of a universal appeal, South Park was initially conceived as a send-up of Trey Parker and Matt Stone's childhood in rural Colorado. Letterkenny has a similar origin, serving as a dramatized adaptation of star and creator Jared Keeso's secret Twitter account used to mock the cultural disparities he witnessed growing up in rural Canada. With mile-a-minute dialogue and characters that put an eccentric spin on mundanity, this Hulu exclusive series will change your perception America's northern neighbor forever. Stream Letterkenny on Hulu here.
The Boondocks (HBO Max)
Let's switch over from a rural setting into something more suburban, particularly the neighborhood of Woodcrest, in which Chicago-born brothers Huey and Riley Freeman (both voiced by Oscar-winner Regina King) experience a bit of a culture clash with their WASPy peers after moving in with their grandfather (John Witherspoon). Adult Swim's series adaptation of Aaron McGruder's comic strip The Boondocks ran for four seasons between 2005 and 2014, but is more relevant now than ever for its unapologetically shocking and brilliant funny dissection of racial stereotypes that, like South Park, is all seen through the eyes of some very precocious youngsters. Stream The Boondocks on HBO Max here.
Family Guy (Hulu)
Also known for its unapologetically shocking humor is the breakout hit of co-creator Seth MacFarlane, who also voices three members of the Griffins, among other citizens of Quahog, Rhode Island, who seem to have a knack for finding obscure cultural references in any given situation. It should not come as a surprise to see Family Guy on a list of programs related to South Park, not just for the similar animated adult humor schtick that has also earned it more than two decades on air, but the highly lauded behind-the-scenes war the two series have engaged in for years. Stream Family Guy on Hulu here.
The Simpsons (Hulu, Disney+)
At least Family Guy has been able to set aside its differences (or lack thereof) with the show that neither it nor even South Park may have existed without. For more than THREE decades, the groundbreaking and hilariously satirical The Simpsons, created by Matt Groening, has been the most prestigious and highly influential animated sitcom on primetime television, inspiring a hit 2007 feature film, a Universal Studios theme park attraction, and an insatiable appetite for donuts. Stream The Simpsons on Hulu here or on Disney+ here.
Team America: World Police (HBO Max)
For their cinematic follow-up to 1999's Academy Award-nominated South Park: Bigger, Longer & Uncut, director Trey Parker and his co-writer Matt Stone took their signature talent for boldly non-subtle social commentary into a long overlooked territory of animation with the use of puppets. Marionettes fighting terrorists is a ridiculously unlikely concept that they brilliantly take advantage of for Team America: World Police, easily the greatest action-packed musical Hollywood satire featuring puppets making love ever made. Stream Team America: World Police on HBO Max here.
John Mulaney & The Sack Lunch Bunch (Netflix)
Comedian John Mulaney gathered a diverse cast of precocious youngsters for his take on old school children's programming in the vein of Sesame Street or The Electric Company in this feature-length Netflix special filled with fun musical numbers, inventive sketches, and some surprising cameos. Of course, considering this is a list of programs recommended to South Park fans, it might be best to give John Mulaney & the Sack Lunch Bunch a watch on your own before deciding if the kids are ready for it. Stream John Mulaney & The Sack Lunch Bunch on Netflix here.
Peanuts (HBO Max)
There should not be any trouble deciding if this iconic program, based on the comic strip created by Charles Schultz, is suitable for family viewing, which makes its appearance on this list somewhat questionable. Well, other than an attempt to include something for the kids, Peanuts, like South Park, is a funny and often relatable heightened depiction of childhood: a concept that you could even argue was pioneered by the adventures of Charlie Brown and his friends. Stream Peanuts on HBO Max here.
What do you think? Are these movies and shows just what the South Park fan ordered? Let us know in the comments and be sure to check back for more information and updates on the adult animated series, as well as more recommendations for movies and TV shows available to stream now, here on CinemaBlend.
Your Daily Blend of Entertainment News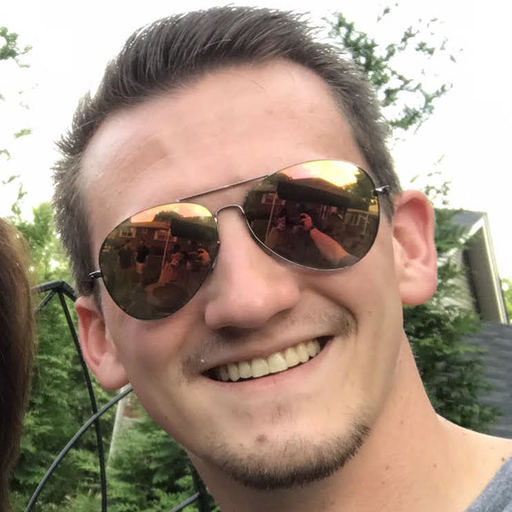 Jason has been writing since he was able to pick up a washable marker, with which he wrote his debut illustrated children's story, later transitioning to a short-lived comic book series and (very) amateur filmmaking before finally settling on pursuing a career in writing about movies in lieu of making them. Look for his name in almost any article about Batman.