Upcoming Daveed Diggs Movies And TV: What's Ahead For The Hamilton Star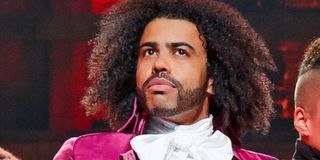 Who do you call when you're in need? Lafayette! Or is it Thomas Jefferson?
Ah, I don't know, but what I do know is that Daveed Diggs is the man responsible for those two iconic roles from the mega-hit Broadway show, Hamilton. If you for some reason haven't heard of Hamilton in the last couple of years, it's a musical journey that tells the story of the founding fathers of America, more specifically about Alexander Hamilton, and Daveed Digs became a big star from the success of this musical. The play, which was released as a film on Disney+ back in July of 2020, showed just how talented these performers are, especially Daveed Diggs.
But what movies and TV shows does Daveed Diggs have coming up in the next couple of years? How busy is this Tony-award-winning actor? We take a look at the upcoming Daveed Diggs movies and shows that are making appearances on our TV and movie screens, starting out with some awesome animation.
Central Park, Season 2 And 3 - 2021 (Completed)
If you haven't heard of Central Park, now's the time to get an Apple TV+ subscription and binge-watch the whole thing. Central Park is a musical adult animation show made by the creators of Bob's Burgers, which revolves around a family who lives in New York City's Central Park, with the goal in mind of saving it from greedy land developers.
According to Collider, Season 3 has already been ordered ahead of Central Park's Season 2 release date. Daveed Diggs, who has a main role on the show as Helen, offers his talents up to this amazing cast filled with stars like Frozen's Josh Gad, WandaVision's Kathryn Hahn, Hamilton co-star Leslie Odom Jr., and the iconic Stanley Tucci.
Trust me, if musicals and comedy are some of your favorite genres, this is most certainly the show for you. With Diggs in a lead role, he shines and shows off his musical pipes. According to Variety, Season 2 of the Emmy-nominated show will premiere on June 25 on Apple TV+ with the first three episodes, and new episodes will premiere weekly after that.
The Starling - 2021 (Post-Production)
Stepping away from TV for a moment, we move into The Starling, an upcoming comedy-drama film on Netflix. According to The Hollywood Reporter, this film follows the story of a married couple who ends up suffering some sort of hardship, which begins to tear the two apart. What makes matters worse is that a starling ends up building a nest in the wife's backyard, who begins to harass her, and she becomes "comically obsessed" with wanting to kill it.
It's certainly a unique premise, that is for sure, but that's what makes it so interesting in the first place. According to Deadline, many stage veterans besides Diggs will be joining this film as well, including Kevin Kline from Present Laughter, and Loretta Devine from the Broadway hit Dreamgirls. Diggs himself will be co-starring alongside this big cast, in an unknown role, but hopefully still just as entertaining as normal.
Another big-time star who will be starring alongside Daveed Diggs in this fascinating comedy is one of the queens of comedy herself, Melissa McCarthy, according to Deadline. Melissa McCarthy is known for plenty of her roles in some of the funniest comedies out there, such as Bridesmaids (for which she was nominated for an Academy Award) and one of the many 2021 film releases, Thunder Force. So, I can already imagine what kind of hilarious antics actors like Daveed Diggs and Melissa McCarthy will bring to the table.
There hasn't been a set release date yet, but keep an eye out on Netflix for something to pop up. It's slated to debut in 2021, so hopefully, we'll get some news soon enough.
Snowpiercer, Season 3 - 2022/TBA (Pre-Production)
For those who don't know what Snowpiercer is, this fantastic TV show is based on the movie of the same name by Bong Joon-ho, of Parasite fame. Snowpiercer tells the tale of a post-apocalyptic world, and follows the passengers of the Snowpiercer, a gigantic moving train that circles the globe, and carries the remnants of human society after the world had frozen over and became a wasteland.
Daveed Diggs stars in this thriller alongside Jennifer Connelly, known for her roles in films like Requiem for a Dream and A Beautiful Mind. The show, which has been popular on TNT, was recently renewed for Season 3 ahead of its Season 2 launch date, according to Variety.
Recently, the second season just came to a close, and Deadline did an interview with one of the executive producers of Snowpiercer, Becky Clements, who warned that Season 3 would dig even deeper into some interesting character developments and introduce major characters into the ever-expanding plotline of this fascinating show.
It's extremely refreshing to see Daveed Diggs in a role that's not comedy or musicals, as awesome as he is in those, as this gives him a different line of work to do. He rocks it as Andre Layton in Snowpiercer, and I can't wait to see what he has in store for Season 3. There hasn't been a premiere date announced yet, since the second season only just ended, but I'm excited to see where they take this show from here.
The Little Mermaid - 2022 (Filming)
We all knew it was a matter of time, with all these live-action remakes from Disney, that The Little Mermaid would become one of them. Luckily, they have picked out a stellar cast to go along with it, and Daveed Diggs is an excellent addition to that. The Little Mermaid follows the narrative of Ariel, a young mermaid who is infatuated with the human world, and ends up giving away her voice so that she can spend three days on land to try and make Prince Eric fall in love with her, and remain a human forever.
I mean, if you haven't heard of The Little Mermaid before, you have no one else to blame but yourself, considering this was the birth of the Disney Renaissance. However, this upcoming adaptation is going to knock your socks off. According to Collider, Daveed Diggs has been cast as Sebastian the crab from the iconic Disney movie, and did "more research" than any other role in his career for this job.
For someone who had already gone through voice training for Central Park, it sounds like Diggs cares so much for this character. Alongside him, Insider reported many other celebrities working on the film, such as Grown-ish's Halle Bailey as Ariel, Thunder Force's Melissa McCarthy as the sea witch, Ursula, Raya and the Last Dragon's Awkwafina as the birdbrained Scuttle, and several others.
Insider also reported that the soundtrack, which is famous in so many ways, will include main tracks from the original, along with new songs developed by EGOT-winner Alan Menken and Hamilton star and creator, Lin-Manuel Miranda. It's certainly looking to be an awesome adaptation, and I, for one, cannot wait.
Blindspotting - 2021 (Post-Production)
While Diggs will not be starring in this, it's worth putting on this list to showcase his talent. Daveed Diggs actually starred in the movie Blindspotting back in 2018, a film that follows a parolee with only three days left on his sentence, only to witness a police shooting that will threaten to ruin a lifelong friendship. The new series continues that story, this time focusing on a different character.
The new series will air on Starz, according to Variety. Jasmine Cephas-Jones, a former co-star of Diggs' from Hamilton and who also starred in Blindspotting, will reprise her role, while Daveed Diggs will serve as an executive producer. According to The Hollywood Reporter, actress Helen Hunt, known for her roles in As Good as It Gets and The Sessions, will star alongside Cephas-Jones as her mother.
Even if Diggs won't be appearing physically in this spinoff, he most certainly put his heart into it as an executive producer and has shown his love for the new series several times on his social media. If this sounds interesting to you, Blindspotting will be premiering on Starz this summer.
Dang, that is a lot of projects for one man to carry, but for a performer as multi-faceted as Daveed Diggs, I'm not surprised. It's going to be a fun couple of years, that is for sure.
Your Daily Blend of Entertainment News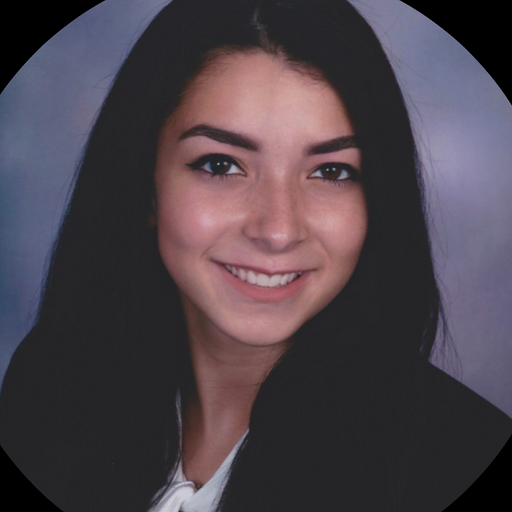 Big nerd and lover of Game of Thrones/A Song of Ice and Fire. Will forever hate season eight. Superhero and horror geek. And please don't debate me on The Last of Us 2, it was amazing!