This Is Us Season 5 Finale Shocker Blew My Mind As Much As The First Episode's Twist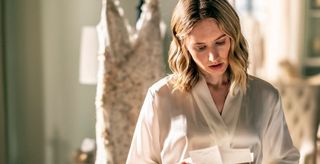 (Image credit: NBC Press)
Spoiler alert! Major spoilers for the This Is Us Season 5 finale "The Adirondacks." If you haven't watched this episode, you might want to stop reading.
This Is Us set the precedent for what viewers could expect from its twist endings back in the 2016 series premiere, when it revealed that the episode's storylines were taking place in different eras. It was wonderfully unexpected when we found out the three young adults we were introduced to — Kevin, Kate and Randall — were actually the grown children of Jack and Rebecca, who gave birth to/adopted the trio in that same episode. But while the NBC family drama has continued to throw curveballs in pretty much every episode, nothing has been quite as jarring as that monumental first episode — until now.
In the Season 5 finale "The Adirondacks," viewers got double-twisted, and I haven't been so shook since the pilot revealed that Mandy Moore and Milo Ventimiglia's story was happening 30 years in the past. The "wedding finale," as it was dubbed in promos, centered around Kevin and Madison on their wedding day. And as Kevin rehearsed what I assumed were his vows in a mirror — hilariously doing his best The Princess Bride pronunciation of "Mawwiage" — Kate and Toby were dealing with Toby wanting to accept a job across the country in San Francisco.
The big kick-in-the-pants twist came in the end, when we realized Kevin wasn't rehearsing his own vows. Kevin and Madison did not end up getting married, and in this future timeline, Kevin was writing a toast for Kate's wedding. Hold on, WHAT? How in the world did we get here? Let's discuss.
Madison And Kevin Break Up
As Kevin painstakingly tried to make their wedding day perfect for the mother of his children, Madison was distracted by memories of her loveless upbringing, where her mother abandoned her, and her father encouraged her to lower her expectations of life and love. Madison pulled Kevin aside before the ceremony and asked him if he was in love with her, and he couldn't say he was. She credited him with making her strong enough to know she deserved better, and though he begged her not to, she called off the wedding.
This twist wasn't wholly unexpected. Though we know in the 2034 timeline Kevin is married, Madison hasn't been shown, leaving fans to wonder if she was indeed the woman on the other end of Kevin's wedding band. Madison was present, however, in this future, as one of Kate's bridesmaids, and it was clear the two still have a close and playful relationship, whether it's romantic or just co-parenting their twins. On another note, nice job by This Is Us to have Kevin's family teasing him about being sunburned and "not having his face on," which kept me from realizing the "toast" Kevin from the opener was a slightly older version.
Kate Is Getting Re-Married
While Kate and Toby went back and forth throughout the episode about his taking a job across the country, the couple ended things in a really good place. Kate tried to quit her teaching job, only to have her resignation rejected by fellow teacher/boss Phillip, so she and Toby decided they could both keep their jobs and find a way to make it work. In the future when a 45-year-old Kevin busted into the bridal suite, and it was revealed to be Kate's wedding day, the ground shifted below me.
I went into denial, wondering if Kate and Toby might be renewing their vows. But because we have seen Toby in the future without Kate and not wearing his wedding ring, fans could assume something would eventually happen between them. So part of me was ready for the day they split up, but I was not ready to see her moving on, much less getting re-married! And to whom? When Kevin walked out of the bridal suite, he encountered none other than Phillip, who joked with Kevin about being his future brother-in-law. Season 6 better hurry up and get here, because I need all the tea.
New Mystery Involving Randall
Any fans like myself who were hoping the Season 5 finale would answer more of the mysteries were sorely disappointed by "The Adirondacks" on that front. But in true This Is Us fashion, we did get a new mystery going into the final season — Randall being featured in a magazine as a "Rising Star." Did the dancing councilman use viral fame to pursue bigger political undertakings? Maybe he wrote a memoir based on his upbringing and his birth parents' stories and became a best-selling author. With this show, anything is possible.
Nicky made mention of "the wife" in the new flash forward, but we don't know who she is, even though in "Jerry 2.0," Nicky seemed interested in trying to find his ex-girlfriend Sally. We also still don't know who Kevin's wife is, for that matter. Kate may be getting married, but her absence in 2034 is conspicuous. The Season 5 finale touched on Deja and Malik's relationship, as Malik got accepted into multiple colleges, including Harvard. Deja looked concerned about Malik possibly moving to Boston, so we'll have to wait and see if they can go the distance and if he is in fact Deja's baby daddy in 2034.
Thank goodness we've got a whole season to try to wrap up the rest of the This Is Us mysteries, and will they ever stop introducing new questions? I'll keep hoping for a spinoff too, because I don't know what I'll do when I don't have the Pearsons to keep me on my toes with all of their crazy twists. Until we meet again, be sure to check out our list of upcoming TV finales, as well as the 2021 summer TV schedule.
Your Daily Blend of Entertainment News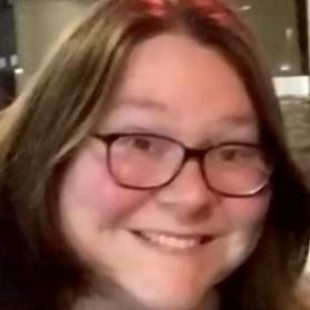 Mom of two and hard-core '90s kid. Unprovoked, will quote Friends in any situation. Thrives on New Orleans Saints football, The West Wing and taco trucks.