This Is Us: What To Watch Streaming If You Like The NBC Drama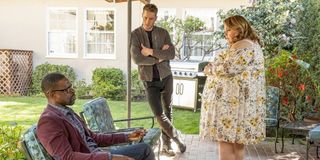 CinemaBlend participates in affiliate programs with various companies. We may earn a commission when you click on or make purchases via links.
When This Is Us took to TV back in 2016, it captured the hearts of America through its multi-level storytelling, diversity of the cast, and the impact of family drama that people face on a daily basis. This Is Us covers so many themes that viewers can relate to on a personal level, such as finding their purpose in life, adapting through life changes, depression and death, anxiety, adoption, love, and loss – there really is a bit of everything for someone to connect to.
But, just because This Is Us is an amazing TV show, that doesn't mean there aren't some awesome family dramas out there that you can relate to just as much. From some twisted ones like Shameless to heartwarming ones like Gilmore Girls, these are some of the best shows out there for you to stream if you are a fan of This Is Us.
Parenthood (Peacock)
Parenthood walked so This Is Us could run. Parenthood, which premiered way back in 2010, was based on the movie of the same name. Following the story of three generations of a California family, this series was what defined the term "tearjerker" before This Is Us came along.
The show deals with multiple different storylines such as having a child with a disability, dealing with divorce, being a single mother, as well as adoption, something This Is Us fans are very familiar with.
For fans who are into family drama, this is the show for you, as it has very similar arcs to This Is Us, as well as great TV favorites, such as Dax Shepard and Lauren Graham.
Stream it on Peacock here.
Lost (Hulu)
You'd never expect a show like Lost to be like This Is Us, but series creator Dan Fogelman has actually credited the series as one of the many inspirations for the show.
Lost, if you haven't heard of the famous series, is about a group of plane-crash survivors who are trying to live on a remote island, and from there, action, adventure, and tragedy take place, as people turn against each other to try and stay alive.
However, the plot with all its mysteries and flashback-heavy structure makes it very similar to This Is Us in a way that shows that a lot of the story is revealed over time, where viewers try to piece things together to find the connections. While the shows have two very different premises, the structures of both do line up, which makes it interesting for This Is Us fans to tune in and try and figure out the pieces of the puzzle of the Lost storyline.
Stream it on Hulu here.
Schitt's Creek (Netflix)
I freaking love Schitt's Creek. The story follows a rich family that loses everything because their business partner stole all their money, so now they are left with the one product they still own – a little town called "Schitt's Creek." From there, the family must hike up their boots and somehow build themselves back up, all while learning to live in this small and mischievous town.
While Schitt's Creek isn't dramatic like This Is Us and isn't really considered a crazy tearjerker, what makes it great is the family dynamic. The brother-sister duo of David and Alexis is top-tier and speaks for all siblings out there. Moira and Johnny are a stupendously out-there couple but are hilarious. This show isn't really a show for criers of sadness – it's a show where you'll cry of laughter.
Stream it on Netflix here.
Gilmore Girls (Netflix)
No list of family dramas is complete with the mention of Gilmore Girls, the story of a mother-daughter duo named Lorelai and Rory who are so close that they are basically BFFs. The series explores themes such as the development of family, romance, generational divides, and the separation of social class, plus more.
The show was praised for how it could relate to everyone and had a mix of humor and drama pretty consistently throughout its run, must like This Is Us. What makes this show even more appealing is that This Is Us actor Milo Ventimiglia had a role in Gilmore Girls, playing Rory's bad-boy love interest, Jess - pretty close to the name Jack.
Stream it on Netflix here.
One Day At A Time (Netflix, CBS All Access)
It is a bloody shame that One Day at a Time was canceled by Netflix, but thankfully it was picked up by Pop TV. One Day at a Time is a remake of the classic Norman Lear sitcom that was out in 1975, and with four seasons to watch, it's more important to view now than ever.
The show features the story of Penelope, a single mother who is raising her family with her own mother, Lydia – played by Hollywood legend Rita Moreno. Within the sitcom, while funny and heartwarming at the same time, they also cover serious topics that are huge today, such as mental illness, immigration, homophobia, sexism, racism, and much more. There's never been a more relevant family drama than this one right now.
For people who are fans of shows like This Is Us, this is one of the best series out there to watch, with its heavy connections to the real world, and the family drama that might ensue from it, something most people have probably experienced.
Stream it on Netflix for Seasons 1-3 here and Season 4 on CBS All Access here.
Shameless (Netflix)
Oof, you want to talk about family dramas? Shameless is the epitome of it, because they are truly (as the title says) shameless about how their family works.
Shameless tells the story of a Chicago family living on the South Side, all of them having multiple storylines. Fiona, the eldest child, tries to take care of them through multiple jobs because her alcoholic father, Frank, is never around and hasn't been for years. With storylines revolving around drugs, alcohol, homophobia, young love, death, and loss, Shameless can get pretty twisted.
But that's what makes it so good because it isn't afraid to show that families have real issues that are sometimes extremely hard to get past. What makes Shameless great and worth the watch for This Is Us viewers is that they don't hold back from trying to get through things together, whether that be a new neighbor that is causing trouble or issues out in public. Nobody f's with a Gallagher and they make good note of that because through and through, this family sticks together.
Stream it on Netflix here.
Succession (HBO Max)
Another darker family comedy/drama on here, Succession is a black comedy/family drama that covers the tale of the Roy family, and their struggle to decide who is going to be the owner of Waystar RoyCo, a global media and hospitality empire.
When the family's patriarch, Logon Roy, sees his health begin to decline, the drama begins as everyone is fighting to gain the honor of being passed down the business. The family is extremely dysfunctional with all their own issues, such as children being removed or power-hungry, and everything revolves around this one goal – to take on the media empire.
Succession has received very positive reviews and multiple awards, including nominations for Primetime Emmy Awards and Golden Globes, just as This Is Us has. While it is a bit darker and more abrasive than This Is Us, there's no denying that it is certainly family drama that captures this series, and it is what makes it so good. For the ones who want something a bit edgier, this is the show to watch.
Stream it on HBO Max here.
A Million Little Things (Hulu)
Changing up the scene a bit, A Million Little Things isn't necessarily a family drama, but about a group of friends that feel like family. Loosely based on The Big Chill, the series follows a group of friends who are left feeling lost after one of their friends – who was quite successful and seemed happy – commits suicide.
While the series shows how the friends are trying to figure out why Jon did it, it also tells compelling stories of the value of friendship and the families that surround those friendships. Grief is a huge part of this as well, showing how even the toughest of souls need to cry and experience it, no matter what.
A Million Little Things has a strong connection to This Is Us because of that feeling of grief, how the Pearsons' grieved differently after Jack, unfortunately, passed away. This show gives a different take on grief, except instead of pure blood experiencing the grief, it's the friends that surrounded that man, which is a take that isn't normally explored and is interesting to see.
Stream it on Hulu here.
The Fosters (Hulu)
The Fosters was one of Freeform's most popular series, and for good reason. The premise shows the life of the Foster family, which is led by an interracial lesbian couple, Stef and Lena. They have a multi-ethnic, blended family from all over, with adopted, biological, and foster children.
From there, plenty of different topics are explored, such as trying to fit in within a different family, adapting to new environments, and learning to cope with change. And obviously, the theme of adoption is tackled heavily in the series as well.
This Is Us fans will like this one not only because it relates to multiple themes from the show, but it also dives a lot deeper into the foster system as well as adoption. With Randall, we did see his story of adoption a bit in the first season, but with The Fosters, you really get to see what it's like to live that life, and how some foster or adopted children really aren't so lucky. They don't shy away from dramatic moments.
Stream it on Hulu here.
Friday Night Lights (Peacock)
Now, this is one of those shows that even if you haven't seen it, you've probably heard of it. Friday Night Lights is about the town of Dillon, Texas, and how football is the main focus of everything. The players, parents, coaches, the teachers, and principals, the families – everyone eats, sleeps, and breathes football.
But because the game of football can get quite emotional and some people's lives are literally focused around the game, it can result in some very heartwarming and emotional moments. The relationships that develop on-screen are reminiscent of This Is Us, and how they tug at your heartstrings and practically have the viewer begging for more.
Not only is Friday Night Lights a great addition to the family drama list, but it's also really perfect for sports lovers as well. If you loved seeing Kevin in his uniform and want to see what a real high school football game is like with true drama, check out Friday Night Lights. You won't regret it.
Stream it on Peacock here.
I can already feel tears beginning to creep down my face. Family dramas are always the best way to get out that good cry occasionally. What is your favorite family drama to watch out there?
Your Daily Blend of Entertainment News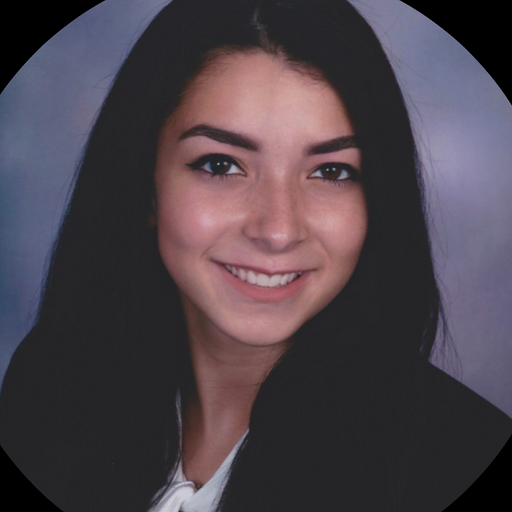 Big nerd and lover of Game of Thrones/A Song of Ice and Fire. Will forever hate season eight. Superhero and horror geek. And please don't debate me on The Last of Us 2, it was amazing!