Watch Kim Kardashian Think She's A 'Failure' After Disappointing Results From First Law Exam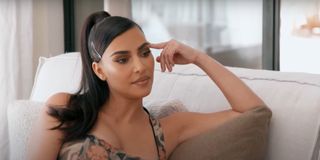 (Image credit: Keeping Up With the Kardashians)
She's the queen of marketing her lucrative brands of apps, clothing and beauty products, but Kim Kardashian is having a rougher go in her quest to become a lawyer. It appears that the legal hopeful received some disappointing results from her first baby bar law exam, and a new preview for the May 27 episode of E!'s Keeping Up With the Kardashians shows Kim sharing those results with viewers, as well as with sisters Khloe and Kourtney Kardashian.
Though Kim Kardashian did eventually get some encouragement from her siblings, she apparently thought while hearing her results that they made her a "failure." Check out the clip below:
Who knew that if you opt to do a four-year law school program rather than a three-year, like Kim Kardashian did, then you have to take a "baby bar" law exam after the first year? Well, probably a lot of people going into law school, I suppose. But what still pretty surprising and a little anti-intuitive is Kardashian's claim that it is "actually harder" than the official bar exam, which is notoriously very difficult to pass on the first try. Even the likes of John F. Kennedy and Hilary Clinton didn't pass their first time, and they're hardly alone in that respect.
Evidently, in the next Keeping Up With the Kardashians, Kim Kardashian will be shown debating whether she should pursue the next test a month later (November 2020) or to wait for June 2021 to try again. Given how we recently saw one of her signature thirst traps showcasing the SKIMS entrepreneur "studying" in a bikini, it wouldn't be a wild assumption to think she inevitably opted for the June testing.
But some praise should still go to the non-failure Kim Kardashian, who reportedly scored a 474 out of 560 on her first law exam, which is apparently not so depressing of a score for a first-timer. Still, it's clear from the clip that Kardashian sounded defeated from the process that apparently took up so much of her time. She had said:
At least the Keeping Up With the Kardashians star had her two sisters Khloe and Kourtney around to try to rally her spirits, salad be damned. Kourtney said that their late father, the lawyer Robert Kardashian Sr, would be proud of her regardless of how she did, while Khloe told her it was "highly respectable," given how much time she was sacrificing away from her family and friends. According to Kim, missing that time with her kids is what "really pisses" her off.
Even though she may not be a lawyer quite yet, the Keeping Up With the Kardashians star still has some other legal troubles to deal with. It was reported that Kim Kardashian is being sued by seven individuals from her maintenance and cleaning staffs for failure to pay wages or give breaks. Allegedly, Kardashian feels that the issue is with a third-party vendor responsible for handling such matters, and not herself. But that's for someone else to look into.
Kim Kardashian is also in the midst of another ongoing lawsuit, as well as her divorce proceedings with Kanye West, among other endeavors. Supposedly, the topics of joint custody of their four kids and their Hidden Hills mansion are on the table, so here's hoping all the lawyers involved do what's best for everyone. Catch the full episode of E!'s Keeping Up With the Kardashians on Thursday, May 27, at 8:00 p.m. ET.
Your Daily Blend of Entertainment News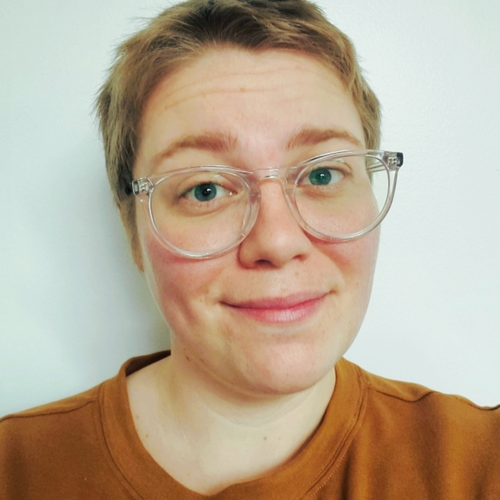 Movies and TV News Writer
Freelance writer. Favs: film history, reality TV, astronomy, French fries.