Shows Like Pretty Little Liars To Watch Streaming Right Now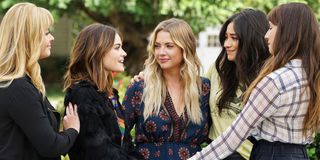 CinemaBlend participates in affiliate programs with various companies. We may earn a commission when you click on or make purchases via links.
Betrayal. Heartbreak. Drama. All of this already sounds like something a show like Pretty Little Liars would have on a daily basis. And honestly, it did, which is why the original show became so popular. I swear the amount of times someone would be metaphorically stabbed in the back in this show would sometimes put Game of Thrones to shame. And now, years later, a reboot is coming soon on HBO Max.
However, just because a reboot is coming of the once-popular teen show on ABC Family (now Freeform), that doesn't mean there are still plenty of other options for fans like you to enjoy that will have your head spinning and yelling at the TV. From riveting dramas to high school cliches, here are some of the best shows to watch streaming right now that just might remind you of Pretty Little Liars.
Riverdale (Netflix)
You want to talk about the epitome of a show that will remind you of Pretty Little Liars, look no further than Riverdale. In this CW show, we get to learn the history of the town of Riverdale, a little place north of New York City, where dastardly things happen often, surrounded by a veil of mystery, where friends from high school must come together to try and solve it.
On the surface level, this sounds like a fun little series where friends get to solve mysteries, but let me just say that the show is so much more than that, to the point where the ridiculousness of some of these plots almost feels like too much. However, once you get into it, you'll find yourself entertained by even that. It's definitely a great show to watch if you give it a shot.
Gossip Girl (HBO Max)
Another iconic teen show that is coming back with a vengeance into society is Gossip Girl. In this popular drama series, we get to see the lives of privileged teenagers in the Upper East Side of New York City, and the world of Serena Van der Woodsen and the friends around her, while the whole series is narrated by an unknown "gossip girl."
The show made its mark in television for its not only ridiculously rich characters (I mean, this is the Upper East Side), but plenty of love triangles, twists, and the mystery of who exactly "gossip girl" is for the time the series aired. With a sequel series coming soon to HBO Max, it's not a surprise that new fans are going to get introduced to the world of Gossip Girl, but to me, I don't think anyone could ever quite replace that original Gossip Girl cast.
Stream Gossip Girl on HBO Max.
Dexter (Amazon Prime)
Ah, Dexter, the show with the finale that apparently was so bad, they're doing a whole new limited series now. I wish the creators of Game of Thrones would do that too. Either way, Dexter was an iconic series about Dexter Morgan, a blood spatter analyst in Miami who lives a double life – as he helps investigate murders in the homicide division, he hunts and kills murderers who have escaped from the justice system.
Let me just start by saying that Dexter (the character himself) is a messed-up dude, but I really think that's what makes this series so much fun and a great choice for Pretty Little Liars fans. It has that air of suspense surrounding it constantly, causing viewers to wonder if people will ever find out what he's doing, and the story itself is intriguing and interesting to watch.
Stream Dexter on Amazon Prime.
You (Netflix)
Honestly, and some may disagree, but You is one of my favorite shows of all time and I can't wait until You Season 3. In this Netflix original (formerly a Lifetime series), we follow Joe Goldberg. a man who falls in love very easily and crosses the line between love and obsession easily as well, often going to extreme lengths so he can keep the woman he wants and provide for her – even if that includes murder.
It's just so good and one of the best shows on Netflix, in my opinion. I've watched this show's two seasons several times now and I can't get over the drama, the story – and just how creepy Joe is. But the thing that really draws me into this drama series is, while Joe is a horrible person, sometimes, you actually want to root for him, showing the strange and complex relationship Joe has with the idea of "love" in his mind. It's perplexing, engrossing, and drama-filled to the point where you'll want to re-watch the show again too.
Big Little Lies (HBO Max)
Sometimes, your life seems absolutely perfect, with nothing going on that could distract you. And then, all of a sudden, a murder happens and unravels your life to the point where you don't think you could ever return to normalcy. That's exactly the storyline that Big Little Lies follows, based on the Lisa Moriarty book of the same name.
For fans of Pretty Little Liars, this is an amazing show for you. Not only does the plot revolve around mystery and murder, something Pretty Little Liar fans know quite well, but the cast is absolutely amazing. I mean, Legally Blonde and The Morning Show's Reese Witherspoon? Divergent's Shailene Woodley? The Prom's Nicole Kidman? It's no wonder this show was nominated for so many Emmys with that acting talent. Trust me, you'll most certainly want to check out this show. It's seriously that good. Release your inner detective and try to solve the mystery yourself.
Stream Big Little Lies on HBO Max.
Buy Big Little Lies on Amazon.
Dynasty (Netflix)
Family dramas have to be one of the oldest TV genres since the invention of the television set, and Dynasty certainly capitalizes on that. In this popular drama (a modern reboot of the classic primetime soap), a wealthy heiress, Fallon Carrington, is extremely unhappy to find out that her father (who is also a billionaire) is engaged to a rival employee at the family company. The series starts out with her wanting to find a way to separate them.
Dynasty to me is almost like how Gossip Girl is regarding wealth, but with extremely rich people. So rich to the point where it seems almost bonkers that they have this much money. But what really makes Dynasty stand out above the rest is the great casting for this, just as Pretty Little Liars had. I literally cannot picture anyone else besides Elizabeth Gillies playing Fallon. She fits the role incredibly and rocks it with flying colors, alongside her amazing castmates.
Desperate Housewives (Hulu)
I also felt that this was one of those shows our mothers watch religiously and I thought it was weird back then – but ever since I decided to give it a shot, I finally realized how awesome Desperate Housewives actually is. In this well-known series, Wisteria Lane is where we are, in a fictional town and state, where we get to see the lives of a group of women, seen through the eyes of their friend and neighbor who took her life in the first episode.
Let me say that if you think Pretty Little Liars is dramatic, just wait until you get a hold of the cast of Desperate Housewives. They do not hold back the drama from you. You are thrown right into the thick of it in the first episode, and it does not let go until the series finale. With eight seasons to binge, I promise you that if you begin watching this show, you won't be able to stop.
Stream Desperate Housewives on Hulu.
Buy Desperate Housewives on Amazon.
The Society (Netflix)
For fans of teenagers who basically run the world – and let's be honest, Pretty Little Liars is like that, where the heck are the parents? – The Society is for you. In this Netflix original, the teenagers in a town in West Ham, Connecticut must learn to try and somehow run their community when out of nowhere, the rest of their population disappears.
The mystery in of itself would be enough to draw in any Pretty Little Liars fan, but what keeps you in the story that follows and the reveals that come not that long after. But as always, The Society fell victim to Netflix's chopping block too soon, so because of that, you might get left on some cliffhangers. Even so, the series is still worth a watch and super fun.
Stream The Society on Netflix.
Tiny Pretty Things (Netflix)
When I was first composing this list, the new Netflix series, titled Tiny Pretty Things, was one of the first shows that popped up in my mind for Pretty Little Liars fans. In this original, the premise is set in a ballet school in Chicago and focuses on the students, instructors, and everyone else that surrounds it. However, like with any high school, there is plenty of drama, alongside some love triangles and mysteries galore.
A fun fact I always like to point out with this show is that the dancing is also performed by the actors, according to Marie Claire, so not only are they great at their acting, but they can dance their butts off too. Even so, this is the series for you if you enjoy shows like Pretty Little Liars. It has everything you would expect, from the mystery of a strange death to secret relationships to scandalous secrets. The hits keep coming with this Netflix original.
Stream Tiny Pretty Things on Netflix.
Revenge (Hulu)
As the last item on this list, Revenge is certainly not the least. In this popular drama, we follow the story of Emily Thorne, a young woman who makes it her mission to avenge her father after he is thrown in prison for treason when she was a little girl, and later died while behind bars. Now, she returns to the Hamptons to get revenge for her father, starting with the Graysons.
Revenge is the perfect show for fans of Pretty Little Liars because the whole entire plot revolves around one woman trying to get revenge, going to crazy lengths to do so. However, what really makes Revenge tick is the chemistry between actors. Emily VanCamp and Madeleine Stowe are absolutely amazing in their scenes together, and the rest of the cast shines. Plus, there are some insane twists later on down the series, but of course, I can't say those now. You have to watch the show for yourself.
I swear, with all these Netflix TV shows and Hulu TV shows, and everything else on this list, we are truly never going to run out of television to watch. Even so, now you can see just how many options there are for Pretty Little Liars fans to enjoy. Hopefully you can find something to binge and bide your time until the new series comes out – it's only a matter of time.
Your Daily Blend of Entertainment News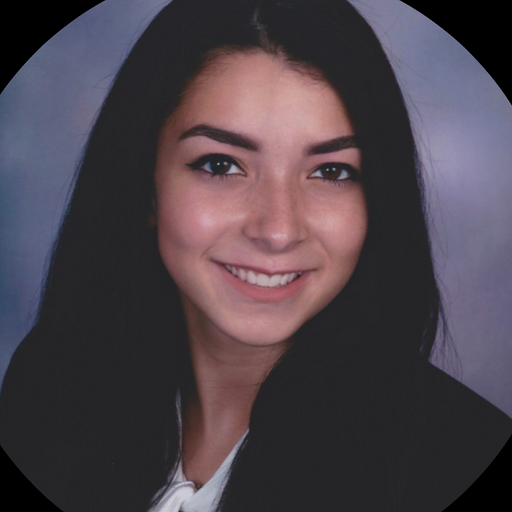 Big nerd and lover of Game of Thrones/A Song of Ice and Fire. Will forever hate season eight. Superhero and horror geek. And please don't debate me on The Last of Us 2, it was amazing!