The Chair Season 1 Ending Explained: What Happened And How It Shows How Difficult Enacting Change Can Be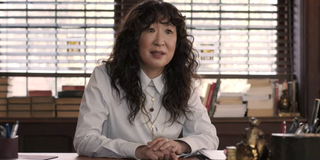 On the surface, The Chair on Netflix could be just a workplace dramedy, with even a sprinkling of romance, as we watched the always-amazing Sandra Oh's Ji-Yoon Kim step into a new position at Pembroke University. But the super binge-able six-episode season was a class in itself on institutional bias and breaking down barriers, as it caught the characters — and the university — at a pivotal moment in their existence, and The Chair ending showed just how difficult it can be to enact real change.
Even though Ji-Yoon was the first female and person of color to chair Pembroke's English Department, her decisions were still controlled by the dean and a board that lacks diversity. Ji-Yoon was forced to straddle the line between helping up-and-comer Yaz McKay boost her career and saving the aging tenured professors amid paltry enrollment. All the while, a grieving Bill Dodson seemed impervious to the backlash he received after doing a Hitler salute during one of his classes. Let's take a look at what happened at the end of The Chair Season 1, and what the future might hold for Pembroke and its staff.
Ji-Yoon Is Removed As Chair Of The English Department
After Ji-Yoon spoke against firing Bill for his Nazi salute, accusing the administration of worrying more about silencing the students than serving them, the board wanted to remove her but decided it would be bad optics. However the English professors immediately brought a no-confidence vote against her, removing her as chair.
Sandra Oh spoke to the San Francisco Chronicle recently about the lessons her character learned and in what ways Ji-Yoon did effect change at Pembroke.
Ji-Yoon's students in The Chair pointed out that inserting a couple of women or people of color didn't mean that you don't have to do the work, and it seemed like Ji-Yoon and the students were learning from each other what that meant.
Bill Dodson Is Fired, But Learns Something In The Process
The board, worried about the university's reputation, ignored Ji-Yoon's arguments and fired Bill. While Bill had largely brushed off the Nazi incident, he finally realized that the fallout not only hurt him but also Ji-Yoon and Lila, his fellowship student, who were both women of color not afforded the same privileges he was accustomed to. In the end, Bill proved to go through the biggest change, as far as emotional growth, as he refused to collect a settlement from the university. He opted instead to try to work his way back to Pembroke because he wanted to keep teaching. He also came to Lila's aid, helping her get her dissertation to a publisher.
Yaz Leaves Pembroke After Being Denied Tenure And Distinguished Lectureship
After rising-star professor Yaz McKay (Nana Mensah) was forced to merge her class with Elliot Rentz (the aging professor who was in charge of her tenure committee), she also had the Distinguished Lectureship that Ji-Yoon had promised to her taken away because the dean (who called her "Jasmine," for god sakes) wanted it to go to actor David Duchovny instead. Yaz ended up accepting a position at Yale for a Distinguished Lectureship with guaranteed tenure.
Joan Becomes The English Department's New Chair
Joan Hambling, played by a feisty Holland Taylor, was nominated by Ji-Yoon to take over as "Fucker in charge of you fucking fucks" after Ji-Yoon's removal. Joan had detailed her own journey of breaking down barriers three decades earlier as a woman getting paid a fraction of what her male counterparts earned, despite her qualifications as a feminist author. Joan's ferocity and unwillingness to tolerate being brushed aside any longer — as well as Ji-Yoon shutting down Rentz's self-nomination to fill the position — seemed to show a continued push for progress at Pembroke.
Ji-Yoon And Bill's Relationship Is Up In The Air
While Ji-Yoon and Bill's mutual attraction was the worst-kept secret in the English Department, their will they/won't they relationship was first complicated by Bill's wife's death — his wife being the guardrail, as Joan put it, that was keeping their relationship professional — and then by Ji-Yoon's position amid Bill's scandal. The couple shared a romantic moment, where he kissed her and said he'd follow her anywhere, but Ji-Yoon ruined the moment by telling him she had to fire him. At the end they appeared friendly but not overly affectionate and it was clear their relationship would continue, but possibly not in a romantic capacity.
The theme of change was prevalent throughout Season 1, but how much progress did viewers actually witness? Ji-Yoon's stint as the first person of color to chair the department was short-lived, dismantled quickly by white men. Yaz had to take a job at another university because she kept getting passed over. Seemingly nothing changed for the dean, the board or the tenured professors averaging five students per class. The continuation of Ji-Yoon, Joan and others' efforts to tear down walls at Pembroke is something viewers would hopefully see happen if there is a second season.
Netflix has not yet announced if there will be a Season 2 of The Chair, but I'd love to see Joan take on the patriarchy that is the board of directors, as well as to watch how Ji-Yoon continues to grow as a teacher and mother to Ju-Hee. The biggest loss of Season 2 would be the absence of Yaz McKay, but we'll have to live with the assumption that Yale is treating her better than Pembroke ever did. The Chair is available for streaming on Netflix, and while we wait for Season 2 news, be sure to check out more Netflix TV shows, as well as our 2021 Fall TV schedule to keep up with all your favorite shows.
Your Daily Blend of Entertainment News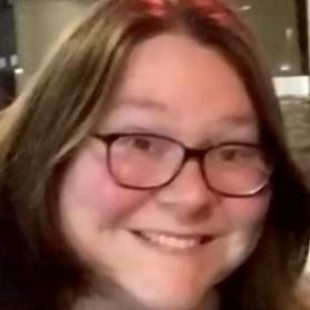 Mom of two and hard-core '90s kid. Unprovoked, will quote Friends in any situation. Thrives on New Orleans Saints football, The West Wing and taco trucks.