How Netflix Is Using Piracy To Determine Its Business Model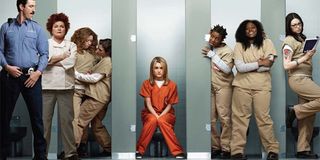 Being the clearly defined leader of the streaming medium, you'd think that Netflix would be diverting much of its attention towards combating the presumable threat to its business model in piracy. However, it seems that the issue which is forcing much of the entertainment industry to adapt their old ways is simply rolling off the back of the colossal content provider. In fact, it's looking as if Netflix have been successfully factoring user piracy into their plans!
A report by Torrent Freak discusses an intriguing twist in a relationship between parties that one would think is heated and antagonistic, but is actually advantageous for the content monolith. Apparently, piracy provides a valuable glimpse of regional tastes and habits, and the company seems to be basing the marketing of their ever-growing library of content and international pricing plans on the level of piracy in the given region. The company is actually thriving in markets with heavy piracy usage by simply lowering their prices. Essentially, it means that pirates are unwittingly providing valuable intel for the company whose content they may be stealing.
While the conventional issues related to content theft like torrent sites and password sharing are prevalent, the pride and joy of the Netflix business model has been its algorithms, which unifies metadata based on viewing habits to provide a read into what users want, providing material recommendations, as well as determining the success of its content. Region-tailored marketing is an aspect that proves especially critical to the company, seeing as it makes its services available in some 50 countries. Thus, Netflix's survival in those international markets depends on how its algorithms determine the vastly diverse array of global tastes.
The company's biggest enemy in this regard are VPN (virtual private network) services, utilized by anonymity-seeking users, which tend to circumvent the company's crucial profiling process. While not all VPN users are pirates, and some are legitimate paying customers, it is the privacy practitioners, rather than the pirates, who are truly proving to be a thorn in the company's side. This is especially true in China, beyond the reach of their services, where research firm GlobalWebIndex estimates that 20 million people in that country access Netflix with VPN's on a monthly basis with that same statistic standing at 54 million globally.
Irony seems to have defined this story, since the practice of piracy has actually managed to help Netflix mitigate the issue by providing critical qualitative statistics on regional viewing habits, courtesy of the black market. However, that is not to say that the company's issues with VPNs are history, as it continues to ardently address the issue with the studios. It's a struggle that the head of content at Netflix, Ted Sarandos, equates to a "kind of whack-a-mole."
Netflix, for all its substantial, ubiquitous growth, certainly does seem to find itself a proverbial canary in the coal mine when it comes to the still-burgeoning business model of streaming content in several aspects. The company just recently surpassed the value of the biggest of the "big five" television networks in CBS, thanks to its global appeal. Yet, the defining aspect of its struggles also seems rooted in maintaining that global presence.
Your Daily Blend of Entertainment News