Why The Silent Hills Spiritual Successor Allison Road Was Canceled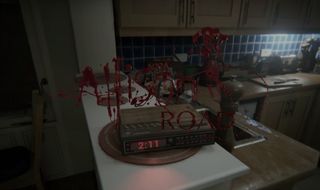 After so many Silent Hill fans were pumped to see a game that could match the franchise's atmospheric horror, Allison Road, fans were shocked to hear that the spiritual successor was mysteriously and suddenly cancelled. And now, the developer has come forward to explain why.
Developer Lilith Studio finally put out an official statement that read,
So it sounds like both the developer and publisher decided this just wasn't going to work. And while it's nice to finally get an official statement from the team, the notice itself is horribly vague. It's possible we might never really know what went wrong with theAllison Road project. But in order to celebrate the project and relish its memory, here's the gameplay trailer again.
It's so painful to watch what could've been, but there's still hope that P.T.'s era is just beginning and that there will be more, similar and equally as horrifying games on the way to fill that void that Allison Road and Silent Hills left behind.
Your Daily Blend of Entertainment News
Your Daily Blend of Entertainment News
Thank you for signing up to CinemaBlend. You will receive a verification email shortly.
There was a problem. Please refresh the page and try again.