How Pokemon Go Is Affecting Online Porn Searches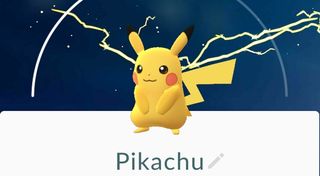 (Image credit: Nintendo)
Pokemon Go's popularity has skyrocketed the game into the stratosphere of social media and online culture. Quite naturally that means that porn searches for all things Pokemon have also skyrocketed, according to some new reports from porn site xHamster.
According to the Daily Dot, some porn searches in relation to Pokemon Go have been steadily increasing ever since the game released within recent weeks in certain territories. Nevertheless, having the game out in just New Zealand, Australia and the U.S., didn't stop people from Germany, Japan, France and the United Kingdom from piling onto xHamster to search up Pokemon related porn.
The pornographic website discussed some of their stats with the Daily Dot, with a representative revealing that since last Friday, July 8th, they've seen a surge of 202,765 searches for the term "Anime", while the term "Hentai" managed around 803,228 searches, and "Pokemon" managed 147,248 searches.
Clearly, people are interested in their pocket monsters... even when it means seeing them in possibly sexually explicit material. According to the xHamster representative, the sites usual top three categories and searches are "MILF", "Teen" and "Interracial", but the weekend saw the terms "Pokemon", "Pikachu" and "Hentai" taking over. They don't mention if the term "Pokemon Go" was included in the list, but I'm sure some stragglers threw that in there during their searches.
In some ways it's not surprising that people would take their normal, casual hobby and see if there's anything sexually enticing related to that material. We saw the exact same thing happen when Blizzard launched Overwatch. The game was a massive success within its first week, garnering more than 7 million active players within the span of just seven days, and that also managed to spill over into porn searches as well, with interest in characters like Tracer and Widowmaker bringing in a hefty amount of traffic searching for more content related to those characters.
Blizzard had a third-party legal firm step in and attempt to scrub the net of the Overwatch porn floating around, but the dedication from the community to pumping out the content was stronger than the legal firm's will to censor. Obviously, the community won out in the end.
Given that Nintendo is extremely protective of how their brands are portrayed and are just as legal-hungry when it comes to ensuring that their characters and assets aren't misrepresented in any way, I do wonder if they will be working with the Pokemon Company to scrub any Pokemon Go-related porn off the internet or if they're just going to let it slide?
Given that the game itself doesn't really have any new assets that could be exploited, I imagine much of the interest lies in characters, themes and explicit content already floating around on the net. Then again, maybe Nintendo will attempt to scrub that stuff off the search engines as well?
For now they're working with Niantic Labs to get the next phase of Pokemon Go up in the air, which includes additional regional releases, as well as their endeavors to create sponsored PokeStops in collaboration with large chains and brands such as McDonald's. While they might have a team out and about attempting to DMCA Pokemon Go themed porn, they're probably more concerned with making sure more gamers get their hands on the title the world around.
Your Daily Blend of Entertainment News
Staff Writer at CinemaBlend.