Devil May Cry 4 Going Digital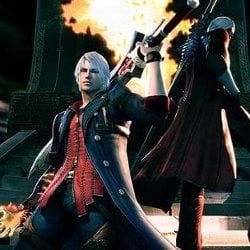 The PC version of Devil May Cry 4 is about to get a little more environmental-friendly. Capcom revealed tonight that the game will be released digitally.
"Folks have been asking us for a digital version of Devil May Cry 4 PC for quite some time and I'm happy to say that after a lot of internal communications, it's finally happening," read an announcement on the Capcom Unity blog. The announcement also noted that this news "This definitely falls under the heading of 'better late than never.'"
There's no mention of pricing or time frame. If previous Capcom digital releases are any indication, though, it'll be available through a variety of digital distributors (Steam, GamersGate, etc.).
Staff Writer at CinemaBlend.
Your Daily Blend of Entertainment News
Thank you for signing up to CinemaBlend. You will receive a verification email shortly.
There was a problem. Please refresh the page and try again.