Giveaway: Halo: Reach Beta Keys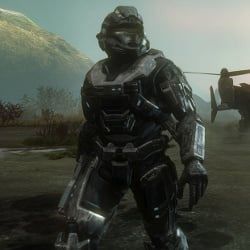 The public beta for Halo: Reach launches on Xbox Live on May 3rd. However, a lucky few gamers will get to start playing this weekend.
The "Friends and Family" beta for Halo: Reach will begin on Thursday, April 29th. A lot of you probably aren't friends or relatives of anyone at Bungie or Microsoft but that doesn't matter. Blend Games has 10 beta keys to give away to our faithful readers.
For a fair chance at winning a beta key, read the rules carefully. Good luck, Spartans.
Blend Games Giveaway Rules: Log in to your twitter account, follow us @cinemablend and then tweet this: "@cinemablend Give me a Halo: Reach beta key!" Ten winners will be selected at random. Entries will be accepted until 3 PM EST on Thursday, April 29th. Winners will be contacted via Direct Message once Microsoft sends out the beta codes to us that afternoon.
Cinema Blend staff members are ineligible to enter. No purchase necessary. Failure to comply with the rules will result in your disqualification from the contest.
Update: Contest is now closed. Congratulations to the winners!
Staff Writer at CinemaBlend.
Your Daily Blend of Entertainment News
Thank you for signing up to CinemaBlend. You will receive a verification email shortly.
There was a problem. Please refresh the page and try again.