Hotline Miami 2 Adds Windows XP Support Through Unofficial Patch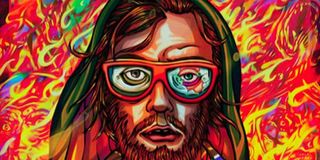 Hotline Miami 2 wasn't playable on Windows XP when it launched last week. It is now, though, thanks to a patch released by a fan.
The original system requirements for Hotline Miami 2 mentioned that the game was compatible with Windows XP. This was a mix-up, unfortunately; the published requirements were actually from the first Hotline Miami. This new fan patch ensures that those gamers who pre-purchased HM2 aren't stuck with a game they can't play.
You can download the XP support patch here. You'll need to then follow these steps:
Unpack the archive contents to the game root directory. If you don't know where your game is, open Steam -> Right click on Hotline Miami 2 -> Properties -> Local Files -> Browse Local Files to locate your game directory.
Run hm2_xp_patch.bat. This will patch HotlineMiami2.exe to use my hm2_xp.dll which makes the game bootable on XP.
The patch's creator says that it currently has one major issue: it crashes on DirectX 9.
"To minimize the negative impact of this issue, the game is now forced to run in borderless windowed mode, so it still appears to be fullscreen, but cannot be minimized like regular fullscreen applications. The game will STILL crash when applying changes to any Graphics settings. Don't worry, despite the crash, all the changes got applied!"
You can avoid these issues by setting the game to run in OpenGL mode. You can do this by right-clicking the game in your Steam library and selecting 'Properties'. Then select 'Set Launch Options' and enter the following text without quotes: '-gl'. The next time you launch the game, it will be running in OpenGL.
Hotline Miami 2 developers Dennaton Games haven't indicated whether they'll create an official patch with XP support. I wouldn't bet against it, though, if the fix is really this easy to make.
HM2 takes place two years after the events of the first game. Players can control thirteen different characters, each with different abilities. The non-linear campaign jumps between these different characters' perspectives. The core gameplay is the same, though: players must take out rooms of enemies while avoiding any damage. They can equip masks to get special bonuses.
One selling point of the sequel is its added replayability. Once you've beaten the game on Normal, you can replay it on a new Hard mode. The developers are also planning to release a level editor sometime this spring.
You can buy Hotline Miami 2 through Steam for PC, Mac and Linux. It's also available for PS4, PS3 and PS Vita. If you live out in Australia, you won't be able to buy the game in stores so the designer recommends that you pirate it.
Staff Writer at CinemaBlend.
Your Daily Blend of Entertainment News
Thank you for signing up to CinemaBlend. You will receive a verification email shortly.
There was a problem. Please refresh the page and try again.