PS4 And PS3 Dominate In Porn Usage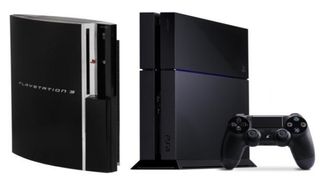 Gaming and porn seems to go hand-in-hand. It might seem unlikely to some but according to the recent breakdown in statistics by YouPorn, a large portion of gamers really love spending a bit of time browsing through the pornographic website whenever they can.
Over on the YouPorn World news page, they roll out the stats on who dominates the porn viewing sessions amongst console users, and PS3 and PS4 users are at the top with 51% of the total console traffic to the sex-themed website. Xbox users came in second place with 39% of the traffic – this is down from last year where they accounted for 70% of the traffic at Pornhub – and Wii U owners bottomed out with only 10% of the total traffic.
It's interesting that they did a breakdown on the male to female usage ratio on YouPorn through game consoles. According to the stats, 91.5% of the console users browsing through YouPorn are male. The total of YouPorn's female audience comes out to 26%. The console with the highest percentage of female users is... the Wii U.
Nintendo's family friendly console sees 11% of the traffic generated to YouPorn coming from females. They even note that this changes how they view content and what kind of content they look at, which is usually centered around more themed romance.
It's also kind of funny because each console owner seems to theme their searches around the brands' respective IPs. For instance, two of the top searches amongst Wii U owners was "Zelda" and "Pokemon". Where-as with Xbox owners the term "Halo" was searched up rather frequently. You gotta stay loyal to the brand, even when searching up porn, eh?
They also mention that iconic heroines such as Lara Croft from the upcoming Rise of the Tomb Raider and Princess Peach from the Super Mario series did not "make the cut". Celebrities were high up on the searches, though.
As far as time spent on the site, it's no surprise that Wii U owners spent the least amount of time on the site, with only an average of 8 minutes and 23 seconds, where-as PlayStation owners weren't afraid to put in a little extra research at 9 minutes and 23 seconds. I'm not sure what's up with the 23 seconds but PlayStation owners last a whole minute longer over Nintendo users. They also search up 7.3 pages within that time span.
The average age range for these searches and the console usage of YouPorn sees 46% of users between 18 and 21, while 31% are between the ages of 25 and 34. I guess the older you get the less time you have for porn and the more time you spend... gaming?
Anyway, the stats are very fascinating, breaking down the psychology behind the numbers and figuring out why certain groups from each platform are searching up what they're searching up. It definitely seems to be more detailed and maybe even potentially invasive of console gamers' sexual habits than what you might have been expecting, but it's fascinating nonetheless.
Staff Writer at CinemaBlend.
Your Daily Blend of Entertainment News
Thank you for signing up to CinemaBlend. You will receive a verification email shortly.
There was a problem. Please refresh the page and try again.