Brie Larson's The Glass Castle Is Putting Together An Incredible Cast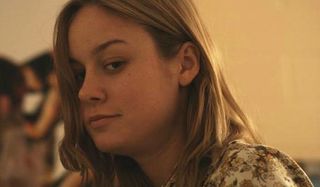 Fresh off her Oscar-winning success with Room, Brie Larson has already lined up a tantalizing project, an adaptation of Jeannette Walls' memoir, The Glass Castle. And the film has brought on some stellar acting talent to appear alongside the recent recipient of the Best Actress Academy Award.
Brie Larson will be re-teaming with Short Term 12 director Destin Daniel Cretton on The Glass Castle, which has been described as a comedy drama and revolves around a successful young woman living in New York whose life is severely altered when her dysfunctional and non-conformist parents move to the Big Apple to be near to her. And, according to THR, the film has lined up the perfect pair to play Brie Larson's folks. Starting with:
Naomi Watts
Naomi Watts will be playing the eccentric mother to Brie Larson's character, which is a casting decision that you can't help but immediately nod your head at and agree with.
You probably last saw Naomi Watts in The Divergent Series: Allegiant, reprising her role as Evelyn Johnson-Eaton. Recently, Naomi Watts has primarily worked with more critically acclaimed directors, which has included leading roles in Jean-Marc Vallee's Demolition, Gus Van Sant's The Sea Of Tress, Noah Baumbach's While We're Young, and Alejandro Gonzalez Inarritu's Birdman.
Before the release of The Glass Castle, she'll appear in the psychological thriller Shut In, Colin Trevorrow's follow-up to Jurassic World, as well as The Book Of Henry, and the Chuck Wepner boxing biopic The Bleeder. But for The Glass Castle, her husband will be portrayed by:
Woody Harrelson
Everyone loves Woody Harrelson. How can you not? He's just an eminently loveable man. However in The Glass Castle, in which he'll be playing the wife to Naomi Watts and father to Brie Larson, he has been described as an alcoholic, which suggests that he's going to be somewhat disagreeable. But since Woody Harrelson is playing the drunkard, you'll almost certainly find yourself on his side just a tad, even if you've never touched a drop of alcohol in your life.
It's a big year for Harrelson. Because not only does he have Now You See Me 2 due out later this summer, but he also has a part in the western By Way Of Helena, is currently filming War For The Planet Of The Apes, and is even an early outsider for an Oscar thanks to his performance as the 36th President Of The United States Lyndon B. Johnson in Rob Reiner's LBJ.
The Glass Castle is coming from Lionsgate, while Marti Noxon initially wrote its script and Destin Daniel Cretton and Andrew Lanham are currently working on the latest draft. Production is due to begin in Montreal in June, which means that we can probably expect The Glass Castle to be with us at some point towards the end of 2017.
Your Daily Blend of Entertainment News