The Best Christmas Movies On Netflix Right Now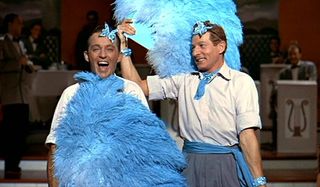 In case you've lost your calendar, or just like hearing people remind you of this fact, the holiday season is upon us. And with that, it's time to start mainlining Christmas movies and drinking Egg Nog until you're more cranked up that Clark Griswold stringing up his annual light display. Unfortunately, there's only a handful of Netflix options this holiday season, and it's a little hard to determine what's the equivalent of a shiny toy under the tree or a bag of tube socks.
Thankfully, there's quite a few good options to indulge in. Some are classics, some are under the radar hits, and one is a Ryan Reynolds movie you perhaps already know by heart. All of them are great ways to spend your holiday season, sharing the gift of cinema with those you love. Please enjoy this list of holly jolly classics, from us to you.
Love Actually
Love, Actually is the biggest example of when a film wears all of its heart on all of the sleeves. Yes, it's extremely emotional and charming, with a British sensibility about it. Yes, the whole Andrew Lincoln plotline is a bit dodgy, though at the same time not as creepy as people complain it is. Ultimately though, there's something for everyone to identify with in this ensemble piece about love at Christmas.
The Ref
Not every successful Christmas movie has to wear its heart on its sleeve. In fact, Ted Demme's The Ref doesn't show its emotional core until well into the film's running time. Instead, we're treated to a good two acts of solid bickering and snarking between Kevin Spacey and Judy Davis, while Denis Leary tries to keep it together after being forced to hold them hostage. The results are as hysterical, and as poignant, as you'd hope.
Miracle On 34th St.
If there was one reason we'd recommend the just as heartwarming remake of Miracle on 34th St. for your holiday viewing purposes, it's the late Sir Richard Attenborough. His version of Santa is perfection, especially for us kids who grew up loving his performance in Jurassic Park, which technically could be codified as "billionaire Santa with dinosaurs." So when you put it like that, this Santa not only has the ability to speak in sign language, he probably has Velociraptors that pull his sleigh.
White Christmas
How do you have a Christmas without White Christmas? The charming demeanor of Bing Crosby, the beauty and poise of both Vera Ellen and Rosemary Clooney, and the irrepressible antics of Danny Kaye are what the holiday could always use a little more of, and they're all here in great supply. With La La Land kicking up a storm in the world of musicals, perhaps it's time to try and create the next White Christmas for the modern film set.
Just Friends
Ryan Reynolds has had a hell of a year, and he's showing no signs of slowing down any time soon. But the truth is, the man never did slow down to begin with. There's lots of his films out there that, while not big time hits, are worth a watch because of his entertaining nature. And then there's Just Friends, which teams him up with a cast of actors as game for insanity as he is, and results in a romantic comedy that actually delivers on both counts.
Christmas With The Kranks
Who would have thought that John Grisham, the king of the legal thriller, had it in him to write a madcap Christmas comedy? That's exactly what he did with his book, Saving Christmas, but you'd know the story better by its Hollywood given name, Christmas With The Kranks. As if it wasn't ingenious enough to cast Tim Allen and Jamie Lee Curtis as the titular couple who decide to skip out on Christmas at the last minute, the film is written by Home Alone director Chris Columbus. Throw in some nutty Dan Aykroyd, and you've got yourself a family friendly dose of laughter.
Scrooged
Scrooged is probably the epitome of the 1980's, as its style and message clearly reflect the era in which Richard Donner made his cult Christmas classic. And yet, looking at the world today, this film still holds up in both categories, as the slickness of the look and the heartwarming nature of the feel that make up this movie are both something we could use some more of today. Also, Bill Murray's monologue at the end is always a solid home run, because if your Scrooge doesn't learn his lesson properly, it doesn't matter.
The Legend Of Frosty The Snowman
Sure, you know the classic Rankin / Bass version of Frosty The Snowman's origins. But, did you ever wonder what a more modern spin on the timeless classic would feel like? Look no further than The Legend of Frosty The Snowman, which sees Burt Reynolds taking up the narrator's duties this round. If Burt Reynolds telling you the story of Frosty The Snowman isn't your sort of thing, then you must have gotten a lot of coal as a kid. Take another look, and make Santa proud!
Mickey's Magical Christmas: Snowed In At The House Of Mouse
While there's a fair amount of subpar direct-to-video Disney films out there, Mickey's Magical Christmas actually makes some good out of its format. A repackaging of both House of Mouse segments and Mickey's Christmas Carol, the collective effort is still charming and works for both kids and adults. Also, where else are you going to get The Nutcracker with music by The Brian Setzer Orchestra and narration from John Cleese?
Radio City Christmas Spectacular
The Radio City Christmas Spectacular has been a New York institution for decades, with folks coming from all corners to see The Rockettes do their thing in the name of Christmas cheer. But not everyone can make it out to the theater to see them, as that pesky thing called life gets in the way. Which is the best reason for you to add this title to your queue, and relive the magic in the comfort of your own living room. Just watch yourself if you try to do the high kicks in your living room.
Your Daily Blend of Entertainment News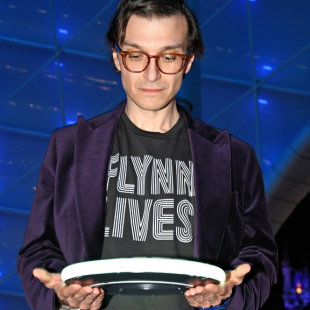 Senior Movies Contributor
CinemaBlend's James Bond (expert). Also versed in Large Scale Aggressors, time travel, and Guillermo del Toro. He fights for The User.