25 Major Movies You'll Want To See in 2018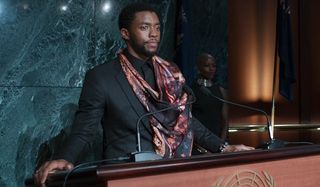 It certainly had its fair share of duds, but 2017 was a pretty impressive year, and 2018 looks to be potentially even more exciting. There are franchise starters, highly-anticipated sequels, and new works coming from some of the best filmmakers currently working in the industry. The entire year's schedule is filled with titles that make the heart of the average cinephile beat a little faster.
Out of the multitudes of films heading to your local theaters, however, there are some blue chip prospects on which you definitely need to be keeping an eye. There are many you've probably already marked down on your personal calendar, but some of these titans might not be on your radar, as they're coming out in the later half of the year. With that in mind, please enjoy the following rundown of the 25 films you'll definitely want to catch in the next year. And if you want the full blast of what's coming, check out our full 2018 release schedule.
Fifty Shades Freed - February 9
The Fifty Shades series has been sweeping its fans off of their feet for some time now, so the news that this February's installment in the series is going to be the big finale might dismay some movie fans. But it looks like Anastasia and Christian's happy ending is going to get a bit more complicated and dangerous than either of them could have guessed, as Fifty Shades Darker set up a common enemy for the happy couple. It might be the end, but it looks like the series will finish out with a bang.
Black Panther - February 16
After Captain America: Civil War, there were two new heroes folks were dying to see more of on the big screen: Peter Parker a.k.a. Spider-Man and King T'Challa a.k.a. Black Panther. With Parker's adventures already coming to theaters in this past summer's Spider-Man: Homecoming, it's now time for the new ruler of Wakanda to take the throne at the box office. Director Ryan Coogler is bringing mysticism, royal intrigue, and hot action and music beats to the Marvel Cinematic Universe, and each new look at this flick looks better than the last.
Red Sparrow - March 2
While Fifty Shades of Grey's trilogy may be wrapping up at the box office, a new three part epic of sexy danger is heading to theaters just in time to fill the void. In Red Sparrow, Jennifer Lawrence plays a foreign operative who's trained to kill, but also to seduce. Her target is Joel Edgerton, a CIA operative whom she's tasked with subverting with her particular set of skills. But, of course, she has second thoughts as she starts falling for him, and if the two subsequent novels have anything to say about it, things between the two won't be easily settled by the end of this film.
A Wrinkle In Time - March 9
It's kind of amazing that Madeleine L'Engle's A Wrinkle In Time hasn't already become a major motion picture trilogy already, considering the books have held such sway with sci-fi fans for decades. Thankfully, director Ava Duvernay has taken up the task, and has the first installment heading to theaters early in 2018. With a cast that includes newcomer Storm Reid playing adventurous lead Meg Murry, and an all-star supporting line-up that includes Oprah Winfrey, Mindy Kaling, Resse Witherspoon, and Chris Pine, there's a lot of firepower behind this film. Don't be surprised if A Wrinkle In Time becomes a sleeper hit in its March release date.
Tomb Raider - March 16
Making a video game movie is similar to trying to hunt for ancient treasure: it's dangerous, a lot of people are out to see you fail, and each obstacle is more perilous than the last. But Alicia Vikander's Tomb Raider reboot looks like it takes after its video game equivalent, as it too dumps a lot of the ridiculous nature of the previous incarnation, and amps up the brave action in its place. Plus, how can you say no to Walton Goggins as a charismatic villain?
Pacific Rim: Uprising - March 23
The industry said it would never happen: that Pacific Rim would fall into the same bin as Hellboy and never be resurrected for one more ride. Well, the doubters have some humble pie to eat now, as not only does Pacific Rim: Uprising exist, it looks like it's poised to kick more Kaiju ass than its predecessor. With John Boyega, Cailee Spaeny, and Scott Eastwood all on board as a new trio of Jaeger jockeys, and some new and exciting abilities that some Kaiju have adapted since their last appearance, the apocalypse looks like it's far from cancelled.
Ready Player One - March 30
There exists a phenomenon known as the "Spielberg Double Play": a place in time in which legendary director Steven Spielberg cracks the bat twice in the span of a year, and delivers a prestige picture and a blockbuster at the same time. We've seen it before, and after The Post has excited critics and awards guilds all over this past month, Ready Player One will thrill audiences on a massive scale only four months later. Ernest Cline's pop culture-fueled novel is the sort of thing the director excels at bringing to the screen, and with what's been shown so far, it looks like we're all in for a hell of a ride.
The New Mutants - April 13
Take the essence and rules of the X-Men universe, but sculpt it as a John Hughes-infused horror film. That's what Josh Boone's The New Mutants is aiming to do, as the latest spin-off from the X-Men franchise looks very experimental as a comic book movie. With the help of Stranger Things' Charlie Heaton, Game Of Thrones' Maisie Williams, and Split's Anya-Taylor Joy, this horrific tale of mutation and rebellion has a lot going for it... though you may need to watch this one with the lights on.
Avengers: Infinity War - May 4
Have you heard about Avengers: Infinity War, the indie sensation set to light the world on fire next May? Chances are you probably haven't, so we'll just give a quick rundown. Almost every hero in the Marvel Cinematic Universe is taking on Thanos, an intergalactic warlord that wants all six Infinity Stones to himself. Should he get them, the universe is done for, but we'll have Spider-Man, Iron Man, Captain America, Black Widow, Pepper Potts, the Guardians of the Galaxy, Thor, and The Hulk helping protect the universe. And helping them out is Doctor Strange, Black Panther, War Machine, and a ton of other characters. So yeah... that sounds like something exciting people would watch, right?
Solo: A Star Wars Story - May 25
The Star Wars empire is chugging along quite well, with Rogue One: A Star Wars Story helping open a new avenue of action besides the episodic adventures in that galaxy far, far away. But the franchise enters uncharted waters when Solo: A Star Wars Story centers its entire story around a major character we all know and love: roguish smuggler Han Solo. It might sound intimidating, but Star Wars is certainly having a good run right now.
Deadpool 2 - June 1
Great power, no responsibility, and tons of snark - that's what the still-untitled Deadpool 2 promises the world. And considering how big of a hit the first film was, the pressure is on for David Leitch's X-Men spin-off. This sequel is flipping the bird to expectations, and going for another round of balls to the walls weirdness, with all of the swear words and explosions you could ever want. This is probably a good time to remind the world that yes, Deadpool 2 isn't exactly something you'd take your kids to.
The Incredibles 2 - June 15
After 13 years of waiting, fans of The Incredibles will finally see the next chapter in the adventures of the Parr family! Not much is known about Brad Bird's return to Pixar, except the following: it takes place right after the finale of The Incredibles, with Helen taking the front seat for the action, and Bob staying home to help take care of Jack Jack - who's developing powers of his own. Excited isn't even the word to describe how anticipated The Incredibles 2 is, but it's a good start.
Jurassic World: Fallen Kingdom - June 22
Take The Lost World: Jurassic Park, mix in some of the better parts of Jurassic Park III, and set it after the events of Jurassic World. That's basically the insult free recipe for Jurassic World: Fallen Kingdom, as it looks to be taking bits and pieces of the sequels and incorporating them into a new, thrilling adventure. With Owen, Clare, and a team of operatives trying to save the dinosaurs of the failed theme park from an active volcano waiting to blow, the danger couldn't be greater. Let's just hope everyone's favorite raptor, Blue, hasn't gone too feral in the three years since Jurassic World.
Ant-Man and The Wasp - July 6
Despite some set-backs that threatened the first film, Ant-Man turned out to be quite a thrilling ride when it crossed the finish line. Now it's time for a fresh start for director Peyton Reed and all involved in the adventures of Scott Lang. Enter Ant-Man and The Wasp, a sequel that not only sees Evangeline Lily's Wasp team up with Paul Rudd's Ant-Man for the first time, but also sees the original Wasp returning to the fold as well. Michelle Pfeiffer is set to play the OG Wasp, and the idea of seeing her with Michael Douglas's Hank Pym is just as compelling as any of the Marvel action we'll expect to see in this follow-up.
Mission: Impossible 6 - July 27
The Mission: Impossible franchise is a beautiful beast, simply because it seems to get better as it goes on. However, Mission: Impossible 6 is interesting for a really important reason: it's the first time a writer/director has returned to make a second installment. Christopher McQuarrie is back at the helm continuing what he started with Mission: Impossible - Rogue Nation, with Tom Cruise and Rebecca Ferguson teaming up with Ving Rhames and Simon Pegg as they continue hunting down The Syndicate. If you ever wanted to know how to keep a franchise fresh after six films, the answer is apparently to make history and add a mustached Henry Cavill to the mix.
The Predator - August 3
Shane Black, albeit as an actor, helped originate the Predator franchise under tight, but successful, circumstances back in the '80s. While the brand has been active here and there over the past couple of decades, it's safe to say nothing has hit as powerfully as that original film, with the Predator facing off against a special ops team in the jungle. Now Black is back to take The Predator to suburbia as a writer/director, with a new team of badasses ready to show that ugly mother who's boss. We could go on, but the fact that Black has written and directed a new Predator movie is pretty much all you need to know to get hyped about this one.
Venom - October 5
The new Venom movie is looking to expand Sony's Spider-Man brand by using one of the most infamous baddies in the series' canon and give him his own film. With Tom Hardy playing Eddie Brock this time out, and an R-rating possibly given to the film, this is a far cry from when Topher Grace played the character in Spider-Man 3. With the success of Deadpool and Logan as precedent, an R-rated Venom could mean fantastic news for both Sony and the fans lining up to see some Hardy infused carnage (pun definitely intended).
X-Men: Dark Phoenix - November 2
Bringing the X-Men: First Class saga into the 1990's, X-Men: Dark Phoenix will see another change in director as producer/franchise stalwart Simon Kinberg is taking the helm this time out. It will also see the return to the big screen of one of the most beloved storylines in X-Men history: the Dark Phoenix saga. With Jessica Chastain playing the villain to this new piece, it cannot be understated that this film will be punching in a new weight class, as Chastain's gravitas only amps up the excitement this film brought by its mere existence. Also, Chastain vs. James McAvoy vs. Michael Fassbender? How do you pass up that title match?
Mulan - November 2
Disney's been doing some impressive work with its live-action remakes of animated classics, and their new version of Mulan looks to be no exception. While the musical nature of this new film is still in question, director Niki Caro and star Liu Yifei are on-board to bring the action of the animated modern classic to life. In a post-Beauty and The Beast world, this film only looks more and more exciting for true Disney fans.
Fantastic Beasts: The Crimes of Grindelwald - November 16
At the end of Fantastic Beasts and Where to Find Them, Gellert Grindelwald basically promised he'd break out of custody only to commit further unspeakable acts. Well, the wizarding world is about to get a little more dangerous, as Fantastic Beasts: The Crimes of Grindelwald is fulfilling that promise, with the titular baddie making his way into the world again. This time around, magizoologist Newt Scamander will have some old friends and relations around to help out. In particular, we'll see his brother Theseus, and his mentor Albus Dumbledore, grace the screen to lend a hand.
Ralph Breaks The Internet: Wreck-It Ralph 2 - November 21
Upon its initial release, Wreck-it Ralph was a pleasant surprise that took the world of video games at the local arcade and gave it the Roger Rabbit treatment. So what should a film like that do for an impressive, stakes raising encore? It's time to take to the internet! With Ralph Breaks The Internet: Wreck-it Ralph 2 springing the giant heel turned hero and his pint-sized accomplice, Vanelope Von Schweetz, into the world wide web, there's a lot of trouble and heroism the two can get involved with. And seeing as every Disney Princess will be involved, that just makes this next chapter all the more amazing to behold.
Mortal Engines - December 14
When Peter Jackson lends his name to a production, that usually means that film will get a healthy bump in attention. So, naturally, we are keeping a close eye on Mortal Engines - an adaptation of Phillip Reeves' YA novel of the same name that Jackson is producing. An adventure that takes place when roving cities are dominating a post-apocalyptic landscape, this is another literary series that's looking to fill the void left by franchises such as Harry Potter, Twilight, and The Hunger Games. To be completely honest, telling a story where giant moving cities can "eat" other cities is a pretty good start.
Aquaman - December 21
Everyone's been craving an Aquaman stand-alone adventure ever since Jason Momoa first made a cameo appearance in Batman v Superman: Dawn of Justice. Now that Justice League has introduced the audience to even more of his rebellious personality, folks are more keen to see the would-be Atlantean king. Not only does director James Wan share that enthusiasm for the character, but he has the power to deliver the DC Extended Universe its next break-out hit, putting Arthur Curry on the same pedestal that Diana of Thymescira a.k.a. Wonder Woman currently stands on.
Bumblebee - December 21
Five films, and countless Transformers later, Bumblebee is the first film in Paramount's Transformers Cinematic Universe that branches the story out into spin-off territory. With a 1980's setting and a female protagonist in Hailee Steinfeld's Charlie, the most loyal Transformer of them all will get into all sorts of trouble in a pre-Sam Witwicky era adventure. Depending on how well this film hits, we might see any number of the 13 other outlined stories the studio has in store for us. For now though, the fate of the Transformers franchise rests with Bumblebee.
Mary Poppins Returns - December 25
With all of the talk about returning franchises and source material being mined for more accurate film content, no other title on this list matches up to the hype that Mary Poppins Returns has been generating. With Emily Blunt taking over the role of the titular nanny 53 years after Julie Andrews made her famous, this new adventure sees the Banks children grown and with families of their own, but once again in need of Mary Poppins' help. Sequels like this can be frightening, especially with several decades of fandom to please, but something about Mary Poppins Returns feels amazingly right.
Your Daily Blend of Entertainment News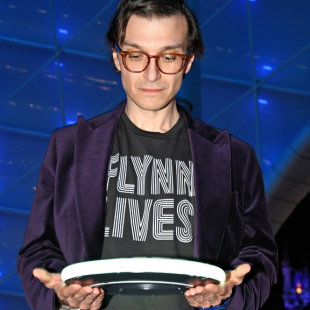 Senior Movies Contributor
CinemaBlend's James Bond (expert). Also versed in Large Scale Aggressors, time travel, and Guillermo del Toro. He fights for The User.