The 3 DC Movies Margot Robbie Might Appear In Next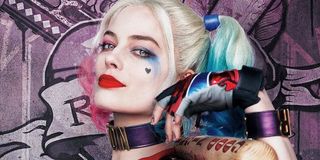 While Suicide Squad wasn't the critical darling that DC and Warner Bros was hoping form it was a powerhouse at the summer 2016 box office, and it also significantly raise the profile of Margot Robbie, who before then was arguably best known for her role in The Wolf of Wall Street before playing Harley Quinn. Robbie has built a solid career thanks to other movies like The Legend of Tarzan, Whiskey Tango Foxtrot and I, Tonya, but she's still holding Harley close to her heart. A number of DC movies involving Harley have been in development for a while, and now apparently that selection has been narrowed down to three options: Suicide Squad 2, Birds of Prey and a Joker/Harley movie.
Harley Quinn has been a fan favorite ever since she was introduced in Batman: The Animated Series in 1992, appearing in numerous other TV shows and video games, as well as being an important character in the DC Comics universe. Suicide Squad marked her live action theatrical debut, and sure enough, Robbie's portrayal of Harley was one of the movie's more well received elements. Now The Wrap reports that Suicide Squad 2, Birds of Prey and the Joker/Harley movie are the three finalists for where Harley could pop up next in the DCEU. The notable emissions here include a standalone Harley Quinn movie, which Robbie mentioned late last year, and Gotham City Sirens, which Suicide Squad director David Ayer has been working on since December 2016 and, like the comic book series of the same name, would see Harley teaming up with Poison Ivy and Catwoman.
Of these three movies, the one Margot Robbie is practically a shoe-in for is Suicide Squad 2, which is gearing production towards the end of the year. Since Harley Quinn was one of Suicide Squad's most popular characters, Warner Bros would be foolish not to bring her back for the sequel. And with Jared Leto expected to reprise The Joker as well, that means that not only would Robbie's Harley be back serving in Task Force X, she's also get more quality time with her Mistah J. While no official Suicide Squad 2 story details have been revealed yet, it's rumored that the movie will see the team traveling to Kahndaq track down a weapon of mass destruction, which is none other than Black Adam.
Looking to Birds of Prey, it was announced back in November 2016 and is bring written by Bumblebee's Christina Hodson. This movie would feature multiple female superheroes and possibly villains, so like Suicide Squad, Harley would be just one of the many players. This would be another good vehicle to showcase Harley, and if Gotham City Sirens is no longer on the table, then perhaps elements of its plot could be incorporated into Birds of Prey. As for the Joker/Harley movie, it has Crazy Stupid Love writers John Requa and Glenn Ficara attached as writers/directors/producers, and it is described as a "criminal love story." I suspect this is the least likeliest movie to actually happen, especially if Suicide Squad 2 and/or Birds of Prey can dedicate a decent amount of time to the Joker and Harley relationship, but we'll see what happens.
Keep checking back with CinemaBlend for more news on what Margot Robbie's future as Harley Quinn looks like, and don't forget to see what other DCEU projects are in development in our DC movies guide.
Connoisseur of Marvel, DC, Star Wars, John Wick, MonsterVerse and Doctor Who lore. He's aware he looks like Harry Potter and Clark Kent.
Your Daily Blend of Entertainment News
Thank you for signing up to CinemaBlend. You will receive a verification email shortly.
There was a problem. Please refresh the page and try again.