Original Holiday Movies You Can Watch On Netflix Right Now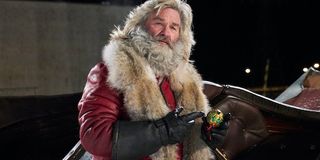 Oh, the holidays! It's finally the time of year to sit back, relax and plow through your Netflix queue, preferably whilst drinking hot chocolate and wearing warm socks (or some other winter activities). Television channels such as Lifetime and Hallmark have long unwrapped heartwarming films in the colder months in order to get audiences into the holiday spirit at home. With so many loyal Netflix users looking to the streaming service to be entertained during this time of year, the company has started to make its own original holiday films to enjoy at home.
Netflix has seen great success tapping into an audience looking for the warm, gooey feeling with 2018's other buzzy releases such as All the Boys I've Loved Before and Set It Up. This Christmas season has more to offer for fans of these sorts of films, with some light rom-coms and even a new story starring Santa Claus coming. So, grab your coziest blanket and try these new holiday-set titles originals by Netflix that are just as sweet or cheesy as your favorite comfort food.
The Holiday Calendar
What if your traditional advent calendar could give you exactly what you needed on the days leading up to Christmas Day? (Not that there's anything wrong with chocolate truffles!) Netflix's The Holiday Calendar follows Abby, played by The Vampire Diaries' Kat Graham, a struggling young photographer who is given one of these calendars by her Gramps, This is Us' Ron Cephas Jones. The antique comes at a key time when Abby is questioning the direction of her career and an old friend, Dope's Quincy Brown, inspires her to take more risks in her life.
Abby soon finds that the advent calendar spits out peculiar gifts that predict events in the future that serve as blessings for her, such as a run in with an attractive guy and a photography opportunity. As Abby finds happiness through the magic of the holiday calendar, feelings sprout from her longtime friend. Will they or won't they? The Holiday Calendar looks to bring a mix of holiday spirit and rom-com cheer.
The Princess Switch
The classic tale of The Prince and the Pauper has been reimagined in many ways, such as with Disney Channel's The Lizzie McGuire Movie in 2003. Netflix has now taken a crack at the rags-to-riches switch-up storyline just in time for the holidays. In The Princess Switch, Vanessa Hudgens pulls double duty as a baker named Stacy and Duchess Margaret, who cross paths when Stacy is invited to compete in a Royal Christmas Baking Contest in the land of Belgravia.
After the look-alikes meet eyes, the duchess approaches Stacy with a strange request -- to switch places with each other for two days so she can experience a normal life and Stacy can explore a life of royalty. The Princess Switch then becomes an entertaining fish-out-of-water tale as each of them learnabout the ins and outs of the other's lives and find themselves falling in love. The film also stars Nashville's Sam Palladio as the crown prince and Nick Sagar from Queen of the South as Stacy's best friend.
The Christmas Chronicles
Kurt Russell has played quite a few larger-than-life characters, but in The Christmas Chronicle he plays Santa Claus, and this you gotta see. This Santa compulsively works out to offset his public image, performs a blues number and has a car chase scene. Convinced? The Christmas Chronicle follows two siblings Teddy and Kate Pierce who are alone on Christmas Eve. The younger sister Kate is determined to get Santa Claus on camera as her older brother mocks her unwavering belief in the Christmas icon. The pair do end up being face-to-face with Santa Claus and hitching a ride on his sleigh. The ride is short-lived when Santa sees them and accidentally crashes his sleigh, putting the fate of Christmas at stake.
The film is directed by Clay Kaytis, who also helmed The Angry Birds Movie and has been a Disney animator since his first credit on 1995's Pocahontas. It's also produced by the team behind Harry Potter and the Sorcerer's Stone and Home Alone. This new Christmas film is packed with little CGI elves, comedy and wacky mythos about Mr. Claus.
A Christmas Prince: The Royal Wedding
If you can't get enough of Prince Harry and Meghan Markle's royal romance, look no further than Netflix's A Christmas Prince. The first film was released this time last year and instantly found a cult following. Netflix even called out the 53 people who watched it every day for over two weeks in a row. The 2017 film was about Amber (played by iZombie's Rose McIver) who is a reporter that goes undercover to write an exposé on the playboy Prince Richard (played by Ben Lamb).
They of course fall in love, leading to the sequel, A Christmas Prince: The Royal Wedding where Amber must navigate through her future as a queen and through all the fancy wedding plans for the wedding which proves to be quite overwhelming for her. If you haven't seen the first yet, you can binge watch the two together to double down on the cute story on the romance Amber and Richard, each from a different side of the tracks.
There should be plenty of holiday spirit to go around for Netflix subscribers looking to sit back, relax and indulge on some cozy and mindless holiday films with these upcoming new releases. Regardless, since Netlfix is looking to make at least 90 original movies next year, I'd guess this is only the start of the holiday movie slate on the subscription streaming service. There should be plenty more to come and you can check it out on our Netflix schedule.
However, if you are more into planning a trip out to the movies, check out our Holiday movie guide, packed with blockbusters, award contenders and family films to enjoy on the big screen. It's a little harder to find hot chocolate and a cozy blanket there, however!
Your Daily Blend of Entertainment News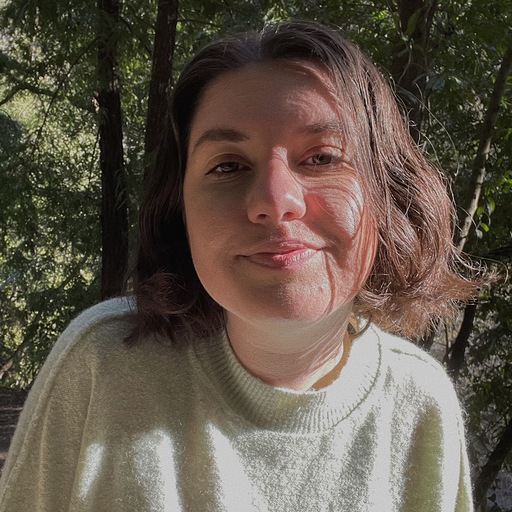 YA genre tribute. Horror May Queen. Word webslinger. All her writing should be read in Sarah Connor's Terminator 2 voice over.