What We Want To See From Marvel Studios At Comic-Con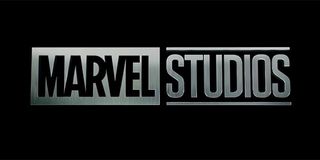 After snapping away half of the Marvel Cinematic Universe at the end of Avengers: Infinity War, Marvel Studios decided to let that cliffhanger linger in our collective consciousness by skipping out on San Diego Comic-Con altogether in 2018. In doing so, fans were denied any insight into what the future held for the MCU beyond what had already been announced. It's now a year later and things are much different.
With Captain Marvel, Avengers: Endgame and Spider-Man: Far From Home all having been released in theaters this year, Marvel's Phase 3 and The Infinity Saga are now finished. It is appropriate then that Marvel is officially making its triumphant return to the hallowed Hall H at San Diego Comic-Con. Marvel Studios returns to Comic-Con with an hour-and-a-half presentation at 5:15 p.m. local time on Saturday, July 20.
Obviously, Marvel Studios is taking a page out of Nick Fury's book and not telling anyone much of anything about what the Hall H presentation will entail. However, we know head honcho Kevin Feige will be on hand and the expectation is that fans will finally get a glimpse at what cinema's biggest franchise is planning for the future.
With this exciting presentation nearly upon us, it's time to speculate about what we think we might see and what we want to see from Marvel Studios at Comic-Con this year.
The Avengers: Reassembled
With the hugely successful release of Avengers: Endgame, Marvel Studios just accomplished an unprecedented feat in cinematic history, and the word is that the studio will take a much deserved victory lap at Hall H. We know that the Russo Brothers have their own panel in Hall H on Friday, so it wouldn't be surprising to see them show up here. But what fans really want to see, and what may be happening, is that the Avengers will be reassembled on the Hall H stage.
Given the events of Avengers: Endgame, this could be the last time we see the Avengers, particularly the original 6, on stage together. Marvel likely knows that it would be really cool and meaningful for the actors that took this universe into the stratosphere to come take a bow in front of the adoring crowd. Fans will want to say goodbye to these actors, especially for Robert Downey Jr., Chris Evans and Scarlett Johansson, and tell them 'I love you 3000.' This seems like it has a solid chance of happening.
The Phase 4 Slate
Thanks to various reports and even Kevin Feige's own comments, we have some idea of what Marvel has in store for Phase 4, or whatever designation it ascribes to the next set of films in the Marvel Cinematic Universe. Black Widow, The Eternals, Doctor Strange 2, Black Panther 2, Shang-Chi and Guardians of the Galaxy Vol. 3 are all on the way, but we don't have official confirmation of these movies or know where they will fall on the release calendar. I've debated the merits of Marvel not revealing its entire Phase 4 slate in the past, but I think we all want to know at least some of Marvel's future plans even if they're not all revealed at Comic-Con.
The titles themselves could provide things to speculate about, as was the case with Captain America: Civil War and Avengers: Infinity War. And attaching film titles to release dates would paint a picture at what lies ahead. While perhaps unlikely, I would also love to have Marvel announce a film that we haven't previously heard about. Captain Marvel 2 could be a possibility after the success of the first film.
Clips Or A Teaser For Black Widow
Fans have been asking for a Black Widow solo film starring Scarlett Johansson since the character made her MCU debut back in 2010's Iron Man 2. Now it's finally happening, and all it took was for Black Widow to die! As far as we can tell, Black Widow seems to be the furthest along of the MCU's Phase 4 titles and will likely the next MCU movie we'll see following Spider-Man: Far From Home. Yet other than reported casting, we know very little about it.
Black Widow is currently filming, but that doesn't mean we can't get clips or a full teaser at San Diego Comic-Con. The Guardians of the Galaxy cast famously showed up at Comic-Con with footage just two weeks into shooting, and Black Widow could make a major splash by doing the same. There is major love for Scarlett Johansson's Natasha Romanoff, and after her Endgame sacrifice, fans want to know what the story of Black Widow is and when exactly it takes place. It seems like a safe bet we'll get answers to some of our questions in less than two weeks.
Casting News And Confirmations
Like the films arriving in the coming years, no casting has been officially announced for Marvel's upcoming films, but that doesn't mean we don't have a pretty good idea of who's coming aboard thanks to various reports. Marvel seems to be assembling a murderer's row of talent for its future movies, and it would be great to have some of these reported and rumored castings confirmed. It would be even better have those confirmations come from the actors themselves showing up to greet the Comic-Con crowd.
Angelina Jolie, Richard Madden, Kumail Nanjiani and Salma Hayek are all reportedly attached to The Eternals, so hopefully we'll get confirmation of these castings and more than that, insight into what characters these actors are playing. The same goes for Marvel's other upcoming movies. Maybe we'll even get some surprise casting announcements that haven't already been reported. For instance, maybe Marvel has landed an actor to play Shang-Chi that the studio can announce in Hall H.
Some Surprises
The MCU is always surprising us, whether it be with ambitious slate announcements or post-credits scenes. It is part of Marvel's DNA and I think the fans and media members packed into Hall H will all be hoping and expecting to be surprised during Marvel Studios' presentation. Surprises could range from previously unreported castings to intriguing titles to new movie announcements (beyond what we know is coming). Provide enough good surprises and fans will walk out satisfied. Of course, the Thing in the room can't go unaddressed.
Marvel Studios parent company Disney now owns 21st Century Fox, and thus Marvel has access to the Fantastic Four and the X-Men once more. Everything Kevin Feige has said indicates that these characters, especially the X-Men, will not be joining the MCU anytime soon. So although we probably won't be hearing about a new movie featuring these characters, it would be nice to at least get a mention of the fact that they are coming. But what a banger it would be to end the press conference with the announcement that Marvel's prodigal First Family is finally returning with a new movie.
These are just a few of the things we are hoping to see from Marvel Studios' upcoming Hall H presentation at San Diego Comic-Con, and that's just on the movies side of things. The Marvel Cinematic Universe is coming to Disney's upcoming streaming service Disney+ in a big way with multiple TV shows designed to tie in to the films in a consequential way. On screens big and small, Marvel Studios has us eager to see what's next and fortunately, we don't have long to wait to find out.
Check out our 2019 Release Schedule to see what's headed to theaters this year, and stay tuned to CinemaBlend for all your San Diego Comic-Con coverage.
Your Daily Blend of Entertainment News
Nick grew up in Maryland has degrees in Film Studies and Communications. His life goal is to walk the earth, meet people and get into adventures. He's also still looking for The Adventures of Pete and Pete season 3 on DVD if anyone has a lead.