The 12 Best Christmas Holiday Movies Currently Streaming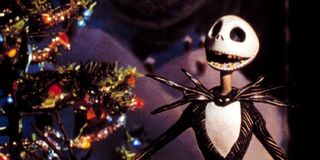 Most holiday traditions involve watching Christmas movies. Prior to streaming services, to view holiday classics, families needed a VHS or DVD player and others a cable subscription. The introduction of constantly-growing streaming platforms have made watching holiday films a lot easier.
We selected these Christmas movies because they are unique holiday films, or only available on their respective streaming service, or are Christmas classics. Additionally, these titles should appeal to a wide range of holiday movie viewers, such as younger viewers, romantic movie fans, and classic film lovers. We also selected these Christmas movies because they are available through a basic subscription package, no additional subscriptions necessary.
A Christmas Prince 3: A Royal Baby (Netflix)
Netflix returns to Aldovia for the third installment of the A Christmas Prince series. In A Christmas Prince 3: A Royal Baby, Queen Amber (Rose McIver) and King Richard (Ben Lamb) are expecting their first child, but before the baby arrives, the royal family wants to host some distant relatives. Things get out of hand and an ancient curse threatens peace in Aldovia.
Netflix wants these Christmas Prince movies to become required holiday viewing, and it's kind of working. The films have major plot holes and ridiculous scenarios, but fans continue to watch and repeatedly view the Christmas Prince movies. Sometimes holiday films need to answer deeper questions about life and human kind, but other times they just need to warm your heart and involve a Cinderella-like story with a reporter. Netflix releases A Christmas Prince 3: A Royal Baby on December 5, and fans of the series can probably expect another one next Christmas. Stream it here (opens in new tab).
Home For The Holidays (Hulu)
Home for the Holidays stars Holly Hunter and an ensemble cast that includes Robert Downey Jr., Anne Bancroft, Claire Danes, Dylan McDermott, and Charles Durning. The 1995 film follows recently fired Claudia Larson (Holly Hunter) as she returns home from Chicago to spend Thanksgiving with her dysfunctional family. Jodie Foster directs Home for the Holidays.
Technically, Home for the Holidays is not a Christmas movie, but it offers the same important lessons as any Christmas film, such as that every family is a mess in their own special way. Home for the Holidays reminds viewers that your family may drive you insane, but for better or worse, they're always going to be important people in your life. Home for the Holidays blends just the right amount of holiday drama, comedy, and romance. Stream it here (opens in new tab).
The Snowman (Prime Video)
The Snowman is a short film that follows a young boy on Christmas Eve as he builds a snowman, and then they go on an adventure. This classic animated film received an Academy Award nomination for Best Animated Short Film, and it won a BAFTA TV Award.
Since its 1982 release, The Snowman has become a timeless classic that children and families often watch during the holidays. It's a simple tale of adventure, loss, and imagination. It's a beautifully drawn and animated movie that may not be as visually striking as more modern animated features, but the simple graphics are part of The Snowman's charm. This tale about a snowman coming to life melts the heart of anyone, even a Grinch. Stream it here (opens in new tab).
The Nightmare Before Christmas (Disney+)
Tim Burton brings Halloweentown to life in The Nightmare Before Christmas. Jack Skellington (Chris Sarandon) tries to steal Christmas from Santa Claus and the humans. Misguided by the idea of Christmas, Jack brings havoc to the human world, but soon realizes that Halloween is his true love, so he restores order to Christmas.
The Nightmare Before Christmas is a tribute to both the love of Halloween and the love of Christmas. Therefore, it works as a multi-holiday movie. Everything about Tim Burton's holiday classic makes it an unforgettable animated film. The Nightmare Before Christmas helped establish Burton as a master of creating riveting and distinct gothic worlds. Stream it here (opens in new tab).
Klaus (Netflix)
Klaus follows underachieving, spoiled rich Jesper (Jason Schwartzman). Tired of Jesper's laziness, and angry at the fact that he flunked out of the postman academy, Jesper's father sends him to a small frozen town in the North called Smeerensburg. Jesper must create a successful functioning postal service in Smeerensburg or lose his inheritance. Quickly, Jesper learns that things won't be as easy as he thinks. With the help of toymaker Klaus (J. K. Simmons), Jesper changes and inspires the town.
An exciting thing about Klaus's take on the Santa Claus legend is that it gives the story a more human touch. It reinvents Santa Claus from a magical figure to a normal man who finds a mission bigger than himself. This Netflix original is all about the power of small acts of kindness, and the ways in which they inspire hope, change opinions, and bring some love into lonely and hurt people's lives. Klaus is not only a heartwarming Christmas tale, but it's a visually stunning animation. The world of Klaus and Smeerensburg feel fully developed because of the animators. Stream it here (opens in new tab).
The Spirit Of Christmas (Hulu)
Hulu brings viewers The Spirit of Christmas this month. To try to guarantee a promotion, lawyer Kate (Jen Lilley) agrees to go to an old inn to help appraise and sell it. Upon arrival, Kate learns that Daniel (Thomas Beaudo), a ghost that used to own it, doesn't want it sold. Daniel has a curse that allows him to become human from December 13 to December 24 (the day he died).
Basically, The Spirit of Christmas is the type of romantic holiday film that viewers can find on Lifetime and Hallmark, especially since it features Hallmark movie regular Jen Lilley. However, The Spirit of Christmas at least tries something a little unusual by having her fall for a ghost, not an angel or recent widowed parent. The Spirit of Christmas also seems to understand that the premise doesn't make sense, and it doesn't try to actually complicate things by explaining how any of this is possible, or offering answers at the end. The Spirit of Christmas delivers all the swoon-worthy moments that romantic holiday movie fans will love. Stream it here (opens in new tab).
Jack Frost (Prime Video)
The 1979 stop motion TV special Jack Frost follows Jack Frost (voiced by Robert Morse), a god-like winter fairy who tries life as a human for the woman he loves. He must use his skills as a fairy and human to save her.
Jack Frost is one of the classic stop motion and animated features that many children grew up watching. This film along with The Year Without a Santa Claus, Rudolph the Red-Nosed Reindeer, Frosty the Snowman, and Santa Claus Is Comin' to Town play a part in an animated block of TV specials that trigger Christmas nostalgia. Stream it here (opens in new tab).
Miracle On 34th Street (Disney+)
Miracle on 34th Street stars John Payne, Maureen O'Hara, Edmund Gwenn, and Natalie Wood. Doris Walker (Maureen O'Hara) hires Kris Kringle (Edmund Gwenn) to take on the role of Santa Claus at Macy's. Soon the jolly fellow starts to claim that he is the real Santa Claus. A series of events lead to Kris going on trial to prove that he's not insane but actually Santa.
Miracle on 34th Street has four remakes, but Disney+ offers the original 1947 version. This version of the film is charming, endearing, sweet, and full of holiday spirit. Miracle on 34th Street gives viewers a wholesome Christmas movie for the entire family. Stream it here (opens in new tab).
Santa's Apprentice (Netflix)
In the French-Australian animated film Santa's Apprentice, the Council of Retired Santas tell the current Santa Claus that it's time for him to begin training an apprentice to take over when he retires. He must search for an orphan pure of heart to become the future Santa. He then meets Nicholas, and they begin his quest to become the next Mr. Claus.
Santa's Apprentice offers another twist on the story of Santa Claus. This Christmas adventure tale teaches children (and some adults) that being kind and pure of heart can result in gigantic rewards, like getting the same job as your hero. Santa's Apprentice is also a little more mature than many animated holiday movies as it deals with serious issues like poverty, bullying, and abandonment. Despite the serious subject matters, the film stays cheerful and positive, while giving viewers hope that anything is possible with a dream and a little Christmas magic. Stream it here (opens in new tab).
A Very Brady Christmas (Hulu)
A Very Brady Christmas is a 1988 TV special that reunites the Brady family for the holidays. A Very Brady Christmas features almost the entire original cast; Susan Olsen who plays Cindy Brady was missing because she was on her honeymoon at the time. The Christmas special aired on CBS on December 18, 1988, and it became the second highest rated TV event of that year.
A Very Brady Christmas aired 14 years after The Brady Brunch ended in 1974. It was a monumental event because it achieved the very difficult task of ensuring that most of the entire cast could appear, which sparked a surge of nostalgia for Brady Bunch fans. The success of A Very Brady Christmas led to a short-lived sitcom called The Bradys. This Brady Bunch special allows fans of the sitcom, or older sitcom fans in general, to return to a time of yesteryears when a lovely lady met a fellow named Brady. The rest is TV history. Stream it here (opens in new tab).
It's A Wonderful Life (Prime Video)
It's a Wonderful Life is the story of George Bailey (James Stewart), a man who after a series of misfortunes considers suicide. His guardian angel Clarence (Henry Travers) appears to show George how life would be without him.
It's a Wonderful Life may be the most beloved Christmas/holiday movie of all-time. Luckily, for those who cut the cord, they no longer need to rely on basic cable to view this holiday classic. Prime Video offers It's a Wonderful Life fans two ways to view it: in black and white or color. Stream it here (opens in new tab).
Home Alone (Disney+)
John Hughes and Chris Columbus write and direct Home Alone. The film centers around Kevin McCallister (Macaulay Culkin), an eight-year old whose family accidentally leaves him home alone, while they go on a family vacation. Kevin must then fight off two burglars, Harry (Joe Pesci) and Marv (Daniel Stern).
At its heart, Home Alone is a movie about appreciating your family. Less sentimentally, it's a fun comedy about a boy destroying his home and taking down a few criminals. Home Alone is the ultimate kid adventure story, and that makes it a terrific holiday movie. Stream it here (opens in new tab).
Each platform offers a wide range of festive films, so start with these Christmas movies, and then let the holiday movie binging begin.
Your Daily Blend of Entertainment News
Spent most of my life in various parts of Illinois, including attending college in Evanston. I have been a life long lover of pop culture, especially television, turned that passion into writing about all things entertainment related. When I'm not writing about pop culture, I can be found channeling Gordon Ramsay by kicking people out the kitchen.
Your Daily Blend of Entertainment News
Thank you for signing up to CinemaBlend. You will receive a verification email shortly.
There was a problem. Please refresh the page and try again.