11 Great Movies Coming To Netflix In February 2020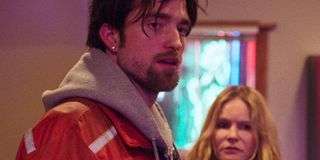 There are a lot of movies heading to Netflix in February 2020, with a lot of the legacy titles you know and love filtering in on the first of the month. But out of all of those films, 11 are such hot prospects that we had to single them out.
As we now know the full lineup for February's Netflix additions in 2020, we've picked out a handful of notables that deserve your immediate and undivided attention. So if you're a little lost as to where to start in the long line of lovely entertainment headed your way, here are our picks for what should come first.
Back to the Future Part III
Later this year, NBCUniversal's streaming service Peacock is going to be the home for your Back To The Future binges. But before that day comes, Back To The Future Part III will be coming back to Netflix for another trip back to the Old West. Fulfilling the cliffhanger delivered by Back To The Future Part II, Michael J. Fox's Marty McFly heads back to 1885 in order to find Doc Brown (Christopher Lloyd) and bring him back to the future.
An underrated entry in the series, not only is Back To The Future Part III a fun and fitting finale, it's also found its greatest mysteries solved in a recent comic series. So the bright side is, if you're more familiar with the first two films, you can just watch the third film and dive into the comics that keep the series alive.
Blade Runner: The Final Cut
Five different cuts of director Ridley Scott's genre classic Blade Runner are currently in existence. And out of the whole lot, Blade Runner: The Final Cut is the endpoint of Scott's tinkering with the film, serving as his definitive vision for the universe adapted from author Phillip K. Dick's novel Do Androids Dream Of Electric Sheep?
The timeless story of Rick Deckard (Harrison Ford), a "Blade Runner" who's hired to hunt down the humanoid machines known as Replicants, Blade Runner: The Final Cut spruces up the visuals and expands Ridley Scott's film in ways he couldn't when it was first released in 1982. Though don't expect any concrete answers to the film's ultimate question, as to this day, its ultimate mystery is as vague as ever.
The Dirty Dozen
Whether you're a fan of films like Inglorious Basterds or Rogue One: A Star Wars Story, both of those particular movies owe a debt to the World War II action flick The Dirty Dozen. One trip through this classic narrative of covert operations waged just before the D-Day invasion, and you'll see why it's inspired legions of sequels and imitators.
Not to mention, with a cast that boasts Lee Marvin, Donald Sutherland and Charles Bronson, among others, you can definitely see why this movie has maintained its reputation as a film of cool badasses. Also, chances are if you're watching The Dirty Dozen at your parent's place, someone's going to want to get in on the action, which makes this an easy Sunday's entertainment.
Dirty Harry
Are you still revved up from The Dirty Dozen? Of course you are. Well, we've got good news and bad news. The bad news is, Where Eagles Dare isn't available for a simple World War II ass-kickers double feature. However, the good news is another hard boiled Clint Eastwood film is available, as Dirty Harry is coming back to Netflix again.
Hunting down a serial killer modeled after The Zodiac Killer, Clint Eastwood's titular police inspector is ready to hunt down an infamous murderer who's terrorizing the streets of San Francisco. And before you ask, yes, this is the one where the famed "Do you feel lucky?" exchange takes place. But no, it's not the one where Jim Carrey appears for a hot minute and Liam Neeson plays the villain. That would be The Dead Pool, punk.
Hancock
Will Smith is enjoying a pretty exciting ride right now, with Bad Boys For Life and Aladdin providing some solid hits for him at the box office. But buried in his resume is a film not enough folks talk about: director Peter Berg's superhero movie Hancock.
Showing Will Smith at his booziest and most cranky, the titular hero is a drunk mess who's taken in by a PR rep (Jason Bateman) he just happens to save. While the concept seems pretty cut and dry, Hancock takes some interesting turns to distance itself from the ordinary. It's safe to say those twists may still be safe from total cultural spoilage at this point, so if you want to watch this underrated Will Smith crowd-pleaser, make sure to go in as cold as possible.
The Notebook
It wouldn't be Valentine's Day without a little bit of romantic magic coming to Netflix's streaming library. Romance is definitely in the air, as the film adaptation of Nicholas Sparks' The Notebook returns yet again to your queue, just in time to celebrate the season of love with a classic tale of love and loss.
Ryan Gosling and Rachel McAdams play our star-crossed pair of lovers, who come from different classes but love each other so fiercely. Which is funny, considering the two didn't really get along while filming the movie. But that doesn't stop them from putting on command performances in this modern favorite. Now let's just hope Netflix leaves the right ending in this time.
Police Academy
Every now and then, we all need a good laugh. You can't escape that fact, and the best you can do is accept it and find something funny to indulge in. As luck would have it, Netflix subscribers are about to get just that delivered to their doorstep, as the entire Police Academy series is landing on the platform in February.
Mahoney, Hightower, Hooks and Tackleberry are on patrol once more, as well as the rest of the Police Academy gang. And though the lineup may change and the scenery may vary, that doesn't stop these films from delivering laughter within the radar enforced limits. There's even a really young David Spade in the fourth one, so think of that as an added bonus.
Purple Rain
Purple Rain, Pur-ple R-ain. You probably just sung that out in your head right now, didn't you? As you should too, since Prince's pseudo-musical/concert film/drama is truly the pinnacle of his film career. Not to mention, it's one of those memorable '80s movies that remembers to do one really important thing: give the audience a good time.
The plot may not be a Shakespearean tragedy, but it really doesn't matter. You get to watch Prince being Prince, fighting both bandmates as well as Morris Day and The Time for the right to deliver his vision to the world. It's one of the best soundtracks of the era, and Purple Rain is an utter delight to watch, no matter how many times you've already seen it.
Good Time
Let's get this out of the way nice and early, so we don't harp on it too much longer: the Safdie Brothers were robbed at this year's Oscars. Uncut Gems deserved way better than it got, but that doesn't mean we can't still keep the film's profile high and well regarded. Much like their first film, Good Time, the Safdies will prevail.
Another panic attack of ticking clocks, raising stakes and overnight trespassing, Good Time sees Robert Pattinson's Connie go from an ambitious bank robbery with his brother (Benny Safdie) to a race against time to bail his developmentally disabled sibling out of jail after getting pinched. You may not want to double feature this film with Uncut Gems, as the Adam Sandler film will be available on digital HD by the end of the month. But then again, you might be daring enough to do just that, and we salute you if you are.
Starship Troopers
Director Paul Verhoeven has some of the most misunderstood movies in all of Hollywood's long spanning history. Much like his maligned "disaster" Showgirls was taken way too seriously by audiences who couldn't get over the film's racier nature, Starship Troopers was mistaken as a flat out action-adventure/sci-fi hybrid.
But what was most missed during the initial release of this sharp-tongued film is that Verhoeven and Robocop writer Edward Neumeier were making a picture that satirized old war movies and even World War II propaganda. You can still enjoy Starship Troopers as just a sci-fi/action movie, but you'll only be getting half of the picture when you do.
Jerry Maguire
Cameron Crowe ruled his own corner of the movie business for what seems like a brief moment in time. At the height of his powers, he managed to get Tom Cruise, Renee Zellweger and Cuba Gooding Jr. together to make a film that to this day stands as one of his boldest imprints on the pop landscape: Jerry Maguire.
Whether you're a hopeless romantic, a visionary who wants to strike it out on their own or a driven professional who needs someone special to believe in them, Jerry Maguire's story is your story. And it's a story that folks have latched onto since it debuted in 1996, warts and all.
It's not for everyone, but Jerry Maguire is one of the movies that will give your Netflix queue (opens in new tab) a workout. So keep this list somewhere close to remind yourself of all of the best movies that are coming to Netflix in February 2020. And if you've got time, don't forget to take a look at the best of what last month had to offer in its bounty of new and exciting titles.
Your Daily Blend of Entertainment News
Senior Movies Contributor
CinemaBlend's James Bond (expert). Also versed in Large Scale Aggressors, time travel, and Guillermo del Toro. He fights for The User.
Your Daily Blend of Entertainment News
Thank you for signing up to CinemaBlend. You will receive a verification email shortly.
There was a problem. Please refresh the page and try again.