What To Watch On HBO Max If You Love Superheroes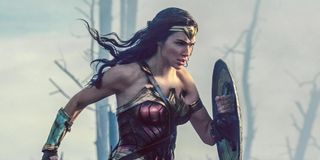 With all the new subscribers to HBO Max excited for binging Friends, the new collection of adventures with the Looney Tunes, and, of course of HBO's acclaimed original content, some may be wondering, Hey, where are my superheroes at? Well, all over the place, really, even including hits such as the 2017 blockbuster juggernaut Wonder Woman or the Academy Award-winning Suicide Squad.
The recently launched streaming service has an impressive variety of comic book-inspired content. From classic cinematic favorites, animated series, and most of the DCEU, HBO Max might just become your one stop shop for the ultimate superhero binge. Not to mention, that is just what has been added so far.
With all this great superhero-related content at your fingertips, choosing what to watch could become overwhelming, but never fear! You should have no trouble narrowing down your search with the following nine movies and five TV shows available now on HBO Max, starting with a film that helped make the rest possible.
Batman (1989)
As burdened billionaire Bruce Wayne (Michael Keaton) begins a one-man war against crime as a masked vigilante, a powerful new threat emerges in Gotham City who aptly calls himself The Joker (Jack Nicholson).
Why It's A Good Option For Superhero Fans: Most mainstream audiences knew the Dark Knight from the comically lighthearted 1960s series until director Tim Burton turned on the dark with Batman, one of the most highly influential superhero films of all time, particularly for Keaton and Nicholson's brilliant performances as one of comics' most iconic hero/villain pairings.
Stream it on HBO Max here.
Aquaman (2018)
After discovering that he is half-Atlantean, Arthur Curry (Jason Momoa) embarks on a quest to prevent a war between land and sea while learning to accept his true identity.
Why It's A Good Option For Superhero Fans: Momoa did for Aquaman what Michael Keaton did for Batman by earning the previously ridiculed sea-dwelling hero a newfound respect from fans in James Wan's exciting, visually stunning worldwide box office smash.
Stream it on HBO Max here.
Shazam! (2019)
As he struggles to adapt to his new home life, fostered teen Billy Batson (Asher Angel) is selected to inherit an arsenal of incredible abilities, including transforming into an adult-sized superhero (Zachary Levi).
Why It's A Good Option For Superhero Fans: Levi's giddily enthusiastic performance and director David F. Sandberg's complete tonal 180 from his previous films (Lights Out, Annabelle: Creation) makes the surprisingly funny and thoroughly action-packed Shazam! an absolute blast unlike any DC film as of late.
Stream it on HBO Max here.
Doom Patrol (2019-Present)
A mad scientist (Timothy Dalton) provides a home for a group of outcasts, all given superhuman abilities from traumatic accidents, come together to redeem themselves as heroes after being given the chance to save the world.
Why It's A Good Option For Superhero Fans: The ensemble cast of Doom Patrol (also including Diane Guerrerro, Alan Tudyk, and Brendan Fraser as the voice of Robotman) gives this reimagining of DC's more reluctant superhero team an emotional depth that keeps it absorbingly grounded when things get weird.
Stream it on HBO Max here.
Batman: The Dark Knight Returns, Part 1 (2012)
An aging Bruce Wayne (Peter Weller) comes out of a 10-year retirement as the Caped Crusader, but his age, new and old foes, and the Gotham City's dwindling faith in their once trusted protector put him to the ultimate test.
Why It's A Good Option For Superhero Fans: Once you are finished watching this gritty, witty, and gorgeously animated adaptation of Frank Miller's groundbreaking 1986 graphic novel, be sure to complete the story with Batman: The Dark Knight Returns, Part 2, also available to stream on HBO Max.
Stream it on HBO Max here
Wonder Woman (2017)
After an American pilot (Chris Pine) crashes into her mystical land, an Amazonian warrior princess (Gal Gadot) joins an American pilot him in a fight against what she suspects is the work of an evil god during the first World War.
Why It's A Good Option For Superhero Fans: Acclaimed director Patty Jenkins and the perfectly cast Israeli actress Gal Gadot made the first big screen adventure headlined by DC's first female superhero, Wonder Woman, a commercial and critical success to be proud of.
Stream it on HBO Max here.
The Powerpuff Girls (1998-2005)
A professor's mixture of sugar, spice, and everything nice with an accidental dose of Chemical X creates the greatest trio of super-powered crimefighters the city of Townsville has ever seen: elementary school-aged girls named Blossom, Bubbles, and Buttercup.
Why It's A Good Option For Superhero Fans: For parents concerned over the World War I era setting of the previously mentioned Wonder Woman, Cartoon Network's popular animated series The Powerpuff Girls (and its 2016 reboot) is a funny, thrilling, and wholesome way to introduce your children to women who known how to kick butt.
Stream it on HBO Max here.
X-Men (2000)
An indestructible loner with retractable claws (Hugh Jackman) reluctantly joins a fight between mutants differing philosophies with after he is taken in by a telepath (Patrick Stewart) at his school for children with similarly incredible gifts.
Why It's A Good Option For Superhero Fans: Other than how surprising it must be see a Marvel film on this DC-heavy list, it is surprising to me how the first cinematic adaptation of X-Men, a sci-fi civil rights allegory, does not receive much credit for going darker and grittier at a time when comic book movies still struggled to be taken seriously by the mainstream.
Stream it on HBO Max here.
Teen Titans (2003-2006)
A team of crimefighting minors (including Starfire, Cyborg, Raven, Beast boy, and leader Robin), share a house together while battling evil and the struggles of adolescence.
Why It's A Good Option For Superhero Fans: With all due respect to the more comical Teen Titans Go! and the much darker, live action Titans, the original animated Teen Titans series is more widely adored as the quintessential adaptation of DC's younger heroes for mature storylines that its target demographic can easily relate to.
Stream it on HBO Max here.
Sky High (2005)
His parents (Kurt Russell, Kelly Preston) are the most iconic heroes in a world almost entirely populated by superhumans, but Will (Michael Angarano) has no powers of his own, which makes his first year of high school a struggle of epic proportions, until he makes a fantastic discovery.
Why It's A Good Option For Superhero Fans: Keeping up with this recurring theme of gifted youngsters, Sky High (one of the few Disney-owned superhero films you will see on HBO Max) is an endearing coming-of-age comedy with a flattering message of self-empowerment and all the action of a comic book blockbuster.
Stream it on HBO Max here.
Watchmen (2019)
Inspired by the heroes who came from a time when superheroes were still accepted, a new generation of do-gooders rise with a new, questionable a brand of justice.
Why It's A Good Option For Superhero Fans: Instead of recreating the events of the revolutionary 1986 comic book Watchmen, this HBO original limited series from Damon Lindelof serves as a modern-day follow-up with a refreshing new take on Alan Moore and Dave Gibbons' subversive commentary on the morality of vigilantism.
Stream it on HBO Max here.
Todd MacFarlane's Spawn (1997-1999)
After his employer's fatal betrayal lands him in Hell, former government assassin Al Simmons (voiced by Keith David) uses his new supernatural abilities to prey on the corrupt souls of the Earth.
Why It's A Good Option For Superhero Fans: In another example of a successful TV series following a disappointing movie, this Emmy-winning adaptation of Todd MacFarlane's Image comic Spawn does the titular Hellbound hero justice and is still heralded as one of the most sophisticated animated series made mature audiences of its time and any time.
Stream it on HBO Max here.
Batman Beyond: Return Of The Joker (2000)
An elderly Bruce Wayne (Kevin Conroy) and his young apprentice Terry McGinnis (Will Friedle) are faced with the shocking discovery that Batman's greatest enemy, The Joker (Mark Hamill), seems to have come back from the dead.
Why It's A Good Option For Superhero Fans: Many Batfans consider Batman Beyond: Return of the Joker, a feature-length continuation of the futuristic Batman: The Animated Series spin-off, to be one of the finest animated superhero films and one of the more brilliantly bleak stories of the Dark Knight's legacy.
Stream it on HBO Max here.
Joker (2019)
A manic depressive Gothamite and aspiring comedian named Arthur Fleck (Joaquin Phoenix) slowly evolves from a failed clown for-hire to a clownish symbol of anarchist rebellion as he begins to lose his sanity begins to unravel.
Why It's A Good Option For Superhero Fans: Talk about the return of the Joker, Phoenix's breathtaking, Academy Award-winning performance in director Todd Haynes' gripping analyzation of mental illness is so profoundly disturbing, yet sympathetically human, you will easily forget how barely this qualifies as a comic book movie.
Stream it on HBO Max here.
What do you think? Will the superhero fan in you ever get tired of HBO Max as long as these hits of the big and small screen are available, or are you still waiting for your favorites to fly in? Let us know in the comments and be sure to check back for updates on the new streaming service, as well as more recommendations of what to watch elsewhere, here on CinemaBlend.
Your Daily Blend of Entertainment News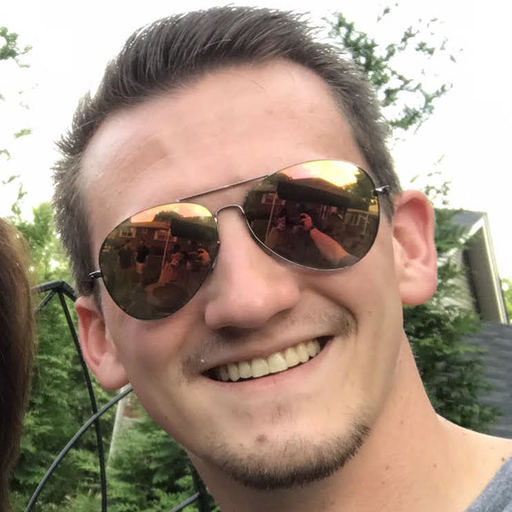 Jason has been writing since he was able to pick up a washable marker, with which he wrote his debut illustrated children's story, later transitioning to a short-lived comic book series and (very) amateur filmmaking before finally settling on pursuing a career in writing about movies in lieu of making them. Look for his name in almost any article about Batman.