13 Great Movies Coming To Netflix In August 2020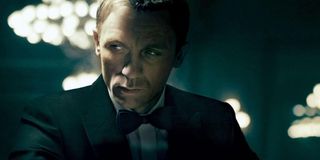 2020 has seen a couple new streaming services come to the table, with the debuts of HBO Max and Peacock both further splitting the market into some interesting directions. But even with impressive introductions on the books, Netflix is still finding ways to keep subscribers in the game, and August 2020's incoming movies are a good example of why that's working. With returning favorites and even some recent pickups from other streaming libraries, the big red streamer looks like it's going to have a spectacular month ahead of itself.
If you want to see the full lineup of incoming titles, check out the complete August 2020 rundown, provided below. After that, prepare to see the most impressive titles in Netflix's next frame on the calendar. One final note: unless noted, most titles below will be available to watch on August 1.
A Knight's Tale
The late Heath Ledger is mostly remembered for movies like the teen comedy classic 10 Things I Hate About You and the DC Comics groundbreaker The Dark Knight. But there's a group of fans who remember him best as Sir Ulrich von Lichtenstein, a.k.a. William Thatcher, the wild-eyed young man who set out to change his stars for glory in A Knight's Tale. Featuring a who's who of actors who you'd definitely recognize, this medieval dramedy is something that deserves an even wider audience.
The Addams Family
Believe it or not, retailers are already offering preorders for Halloween merchandise and costumes. Some might find this as a cause to resume the typical rant on how stores are always rushing a season ahead of the game, but in our current climate, something like this good-natured, candy-driven holiday is pretty welcomed. So if you're one of those folks who's ready to get into the holiday of spirits, The Addams Family is going to be available for your enjoyment. Unfortunately, there's no word about when/if Addams Family Values will join the fun any time soon. But maybe, if there are enough viewers showing up to this first installment, that possibility could become a reality in the near future.
An Education
In an alternate 2020, when movies in theaters were still a thing, we'd have seen Carey Mulligan on our screens in the twisted dark comedy Promising Young Woman. Unfortunately, current events have a big question mark standing in the place of any potential release date for that particular film, but thankfully, Netflix is bringing An Education into its lineup, helping Mulligan fans get a familiar, but well timed fix. Carey Mulligan and Peter Saarsgard's ill-fated romance is both heartbreaking and inspiring, and always worth a revisit no matter how bittersweet the ending.
Jurassic Park
Just when you thought you were going to have to sign up for a Peacock account to watch the Jurassic Park trilogy, the original three-movie run is heading back to Netflix in August! As much as folks can debate over whether The Lost World: Jurassic Park or Jurassic Park III are worth watching, there should be unanimous support that Jurassic Park itself is worthy of celebration, no matter how many times it's brought back to streaming. Do your patriotic duty and revisit this film at your earliest convenience!
Eternal Sunshine Of The Spotless Mind
While Sonic The Hedgehog brought back the classic mayhem we knew Jim Carrey for in his earlier career, that doesn't erase the fact that the man still has an amazing canon of dramatic masterworks. Eternal Sunshine of the Spotless Mind is one of the best examples of how deep Carrey can reach when given the right material, and his emotional journey through Michel Gondry's trippy visual experience is still something to behold. If only we could get a Jim Carrey/Kate Winslet reteaming in the near future; that'd be the sort of movie that practically prints money.
Mad Max (1979)
While the future of the Mad Max franchise is still in flux at the moment, the so-called apocalypse of modern times calls for a nice refresher in how we should be dressing and acting in the supposed wastelands of today. Ok, so maybe that's a bit over the top, but the Mad Max franchise has never not been vaulting over the bar of reality and into a world of madness, and Mel Gibson in his dreamier phase of his career. This is the lovely day that started it all.
Ocean's Twelve/Ocean's Thirteen
Bad news: If you're looking for Ocean's Eleven, it's playing over at the HBO Max Streaming Auditorium for the foreseeable future. However, if you're a fan of the antics that George Clooney and his pals get into in the rest of the Ocean's Trilogy, then you should keep your Netflix subscription up to date in August, as Ocean's Twelve and Ocean's Thirteen will be jumping into the queue at the beginning of the month. It's a trilogy that'd be a crime to miss out on, so don't sleep on these flicks too long.
Seabiscuit
Two genres of great renown, sports movies and animal stories come together to make history in Seabiscuit. The true story of a race horse who started out as an underdog and helped a crew of human supporters believe in victory again, it's the sort of movie that makes you stand up and cheer. Tobey Maguire, Jeff Bridges, Chris Cooper, and Elizabeth Banks all take part in the excitement, and the journey that Seabiscuit chronicles is one that keeps even the most devoted history fan on the edge of their seat.
Nightcrawler
Before Jake Gyllenhaal was terrorizing Tom Holland in London, or flipping out as the manic Mr. Music, he was killing for headlines in the Dan Gilroy thriller Nightcrawler. Playing sleazy freelancer Lou Bloom, Gyllenhaal gives this film his all, delivering a character who will do anything to get a job. Recently invoked as an inspiration for the Ryan Gosling/Leigh Whannell horror movie Wolfman, Nightcrawler is a movie you should be putting into your queue sooner than later. Don't make Lou come after you.
Available August 10th
Mr. Peabody & Sherman
Sometimes, reinventing a classic cartoon for today's youth works like a charm. Mr. Peabody & Sherman wouldn't feel like the sort of movie that'd effectively cross that divide, but it actually does manage to refresh the Jay Ward fan-favorite into an adventure out of time. In a year that gave us Trolls: World Tour and Frozen II driving parents out of their minds, it's good to see a kid's movie that can entertain the whole family, if only it could sneak into the in-house rotation near you.
Available August 11th
Casino Royale/Quantum of Solace
If you really want to be adventurous, the stories of Casino Royale and Quantum of Solace match up together to make one huge story of how Daniel Craig's James Bond started his career in espionage. Though even if you're looking to just keep it casual and stick with either of those films in one sitting, you've got some prime examples of just why Craig will be missed in the post-No Time To Die era of the Bond franchise.
Available August 31st
If you're not convinced that Netflix is your martini of choice in August, then you may need some further persuasion. So go back to the full rundown or even check out the movies that came online last month! Just be sure to know that all titles are subject to change and availability. So if something looks out of place, there might be a good reason for that. Until next time, stream responsibly and remember to question who your drinks are coming from at the card table. That next hand may nearly kill you.
Your Daily Blend of Entertainment News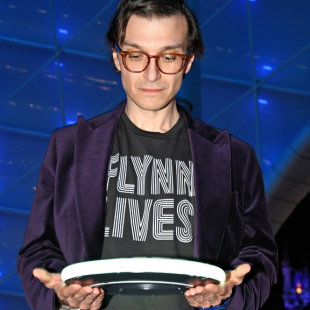 Senior Movies Contributor
CinemaBlend's James Bond (expert). Also versed in Large Scale Aggressors, time travel, and Guillermo del Toro. He fights for The User.