What To Watch On Netflix If You Need To Laugh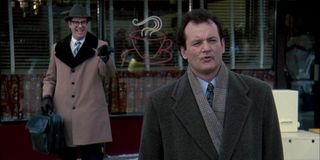 At the end of a long day, week, month, or even year, sometimes we want nothing more than to plop down on the couch and put on a movie, TV show, or comedy special that will make us laugh and forget the problems of the world if only for an hour or so. Luckily for anyone with a Netflix subscription (which is pretty much everyone at this point), there is a seemingly endless library of some of the best comedies you can find on a streaming service. From satire to slapstick and everything in between, here are the best comedies to check out on Netflix if you are looking for a good and hearty laugh.
Groundhog Day (1993)
When a self-obsessed and detestable TV weatherman (Bill Murray) is sent to cover Punxsutawney Phil for the town's annual Groundhog Day celebration, he finds himself trapped an endless loop of the same day repeating itself.
Why It'll Make You Laugh: Where to start with Groundhog Day? I don't know, maybe the repeated "Phil, Phil Connors? Phil Connors, I thought that was you," interactions and the thrilling chase involving a weatherman and stolen groundhog are good places to start.
Stream it on Netflix here.
Also try The Money Pit.
Tootsie (1982)
Michael Dorsey (Dustin Hoffman), a struggling actor, attempts to prove a point when he dresses himself up like a woman in order to get hired on a soap opera. Little does he know but he will soon become a national star and fall head over heels for his costar (Jessica Lange).
Why It'll Make You Laugh: Sydney Pollack's 1982 comedy has a near-perfect plot filled with funny moment after funny moment, but nothing compares to Michael Dorsey's big reveal at the end and Jeff Slater (Bill Murray) reacting with "That is one nutty hospital."
Stream it on Netflix here.
Also try Arthur, Grace and Frankie
The Death Of Stalin (2017)
When Russian dictator Joseph Stalin suddenly dies, the Soviet Union is left in disarray as his former allies and enemies, including Steve Buscemi as Nikita Khrushchev and Jeffrey Tambor as Georgy Malenkov, jockey for position in this insanely hilarious satirical look at a regime in transition.
Why It'll Make You Laugh: On the surface, a movie about the death of a tyrannical leader doesn't sound all that funny, but this dark comedy from the mind of Veep creator Armando Iannucci is full of side-splitting humor, especially Stalin's funeral.
Stream it on Netflix here.
Spaceballs (1987)
Mel Brooks' classic Star Wars spoof Spaceballs pokes plenty of fun at the saga from "a galaxy far, far away…" as it follows the evil mastermind Dark Helmet (Rick Moranis as he kidnaps Princess Vespa (Daphne Zuniga). Little does the oversized dome know but Lone Starr (Bill Pullman) and his trusty Barf (John Candy) are in pursuit.
Why It'll Make You Laugh: It's a Mel Brooks parody of Star Wars filled with enough cultural references to make you explode with laughter. Need I say more?
Stream it on Netflix here.
Airplane! (1980)
There are parody movies and then there is Airplane! which centers around a former combat pilot (Robert Hays) who is forced to rise to the occasion and land a passenger plane when the entire cabin crew goes down with a bad case of food poisoning.
Why It'll Make You Laugh: With everything from Leslie Nielsen's deadpan delivery as Dr. Rumack to Robert Stack's insane Capt. Rex Kramer, and "Otto," this cult classic is anything but serious, just don't call me Shirley.
Stream it on Netflix here.
The Addams Family (1991)
Adaptations of classic TV shows are a mixed bag, but that's not the case for the 1991 revival of The Addams Family, which centers around the titular family when Gomez Addams' (Raul Julia) long-lost brother Fester (Christopher Lloyd) returns after an unfortunate trip to the Bermuda Triangle.
Why It'll Make You Laugh: This creepy and kooky comedy has plenty of laughs for the whole family, but the most ridiculous thing you'll see throughout it all is the family duel at the school play involving Wednesday (Christina Ricci) and Pugsley Adams (Jimmy Workman). Add Christopher Lloyd in one of his best roles and you have plenty to look forward to.
Stream it on Netflix here.
Dave Chappelle's Standup Specials (2017, 2017, 2019)
Dave Chappelle marked his return to the comedy world with a series of specials as part of Netflix's major push in the world of standup. With three specials (two of which are two-parters) available on the platform, there's a lot to catch up on.
Why They'll Make You Laugh: I mean, it's Dave Chappelle doing what he does his best. None of the specials have the punch of Dave Chappelle's 2000 coming out party Killin' Them Softly, but modern-day Chappelle is better than most of his contemporaries.
Stream Dave Chappelle: Sticks & Stones here, Dave Chappelle here, and Dave Chappelle: Eqanimity & The Bird Revelation here.
Amy Schumer's Standup Specials (2017, 2019)
Amy Schumer made a name for herself in the world of standup comedy, and after a successful run in film and on television, the foul-mouthed comedian returns to the stage for two Netflix specials.
Why They'll Make You Laugh: Watching Amy Schumer poke fun at all the good things happening in her life — success, marriage, motherhood — never gets old and that can be said about the comedian's two Netflix specials that don't hold anything back.
Stream Amy Schumer: Growing here and Amy Schumer: The Leather Special here.
Also try Eliza Shlesinger's standup specials here, here, here, and here.
John Mulaney's Standup Specials (2012, 2015, 2018)
Former Saturday Night Live writer and one-time sitcom star John Mulaney has not one, not two, but three different standup specials on Netflix, all of which shouldn't be missed.
Why They'll Make You Laugh: If you are a fan of any of the skits from say 2008 to 2013 of Saturday Night Live (or any of John Mulaney's guest appearances since then), then these standup specials will have you coming back time and time again. And watching Mulaney compare a certain world leader to a horse in a hospital is comedy at its best.
Stream John Mulaney: New in Town here, John Mulaney: The Comeback Kid here, and John Mulaney: Kid Gorgeous at Radio City here.
Trailer Park Boys (2001 - 2008, 2014 - Present)
Trailer Park Boys is a long-running Canadian mockumentary series about the strange cast of characters that inhabit the Sunnyvale Trailer Park and its surrounding communities. Trailer park supervisor Jim Lahey (the late John Dunsworth) and his assistant Randy (Patrick Roach) constantly try to thwart the main trio of anti-heroes Ricky (Robb Wells), Julian (John Paul Tremblay), and Bubbles (Mike Smith) from succeeding, but things never really go according to plan.
Why It'll Make You Laugh: Just about every episode in the show's original seven-season run is can't-miss television (and some of the Netflix revival as well). Whether it be Mr. Lahey's annual downfall down the slippery road of the liquor or new residents like Philadelphia Collins (the late Richard Collins) showing up looking like a mustard tiger, there's never a shortage of laughs.
Stream it on Netflix here.
Arrested Development (2003 - 2006, 2003, 2018 - 2019)
Long before it was given a second chance at life on Netflix, Arrested Development had a tremendous, yet short-lived run on Fox where it won four Golden Globes and a pair of Emmys for its offbeat depiction of the formerly wealthy Bluth family making an attempt at a comeback.
Why It'll Make You Laugh: The question should be what about this show won't make you laugh. Everything from flashbacks of family patriarch George Bluth Sr. (Jeffrey Tambor) calling on a certain friend to teach his children a lesson to Ron Howard's perfect timing as the show's narrator, the laughs don't stop. And even if Season 4 took a rather strange approach to the format, the show remains just as funny now as it did when it first debuted back in 2003.
Stream it on Netflix here.
The Office (2005 - 2014)
The long-running NBC comedy series The Office has become a staple of Netflix for about as long as anyone can remember and shows up on plenty of lists like this, but there's a reason the mockumentary series about the employees of Dunder Mifflin is a favorite 15 years after it first hit the airwaves.
Why It'll Make You Laugh: With so many cleaver inside jokes, the all-star cast of all-star casts, and characters we just can't help but love to hate, there's just too much to cover in terms of the show's greatness. Might as well start over from the beginning for the 1,000th time.
Stream it on Netflix here.
Also try Parks and Recreation, The IT Crowd.
Those are just a dozen (and change) TV shows, standup comedy specials, and movies on Netflix that are worth checking out if you are in need of a good laugh. If there was something that I forgot to include, make sure you let me know in the comments below.
Your Daily Blend of Entertainment News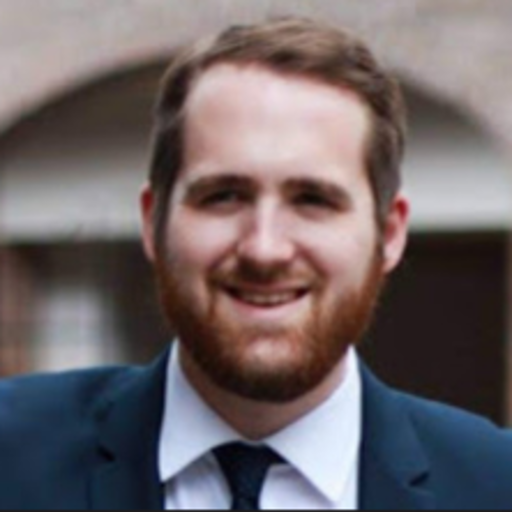 Philip grew up in Louisiana (not New Orleans) before moving to St. Louis after graduating from Louisiana State University-Shreveport. When he's not writing about movies or television, Philip can be found being chased by his three kids, telling his dogs to stop barking at the mailman, or yelling about professional wrestling to his wife. If the stars properly align, he will talk about For Love Of The Game being the best baseball movie of all time.