14 Dance Movies To Watch If You Liked Netflix's Work It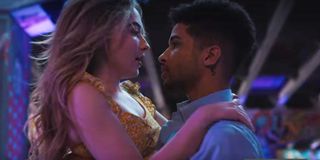 CinemaBlend participates in affiliate programs with various companies. We may earn a commission when you click on or make purchases via links.
Netflix has films that appeal to horror junkies, thrill-seekers, even hopeless romantics, and so many other movie genres. Its wide selection of movies is what makes it one of the most popular streaming services. And if you're a fan of dance movies, then Netflix has plenty, including their latest film Work It.
Work It stars Sabrina Carpenter, Liza Koshy, Keiynan Lonsdale, and Jordan Fisher. The film follows teen Quinn (Sabrina Carpenter) as she forms a new dance group in order to impress an admissions representative at Duke University. The film takes a similar path as other dance movies: a studious girl spends her entire high school life studying, then she discovers the power of dance. Work It has all the ingredients of a fun dance movie, including the learning how to dance montage.
If you've already watched Work It, and are now in desperate need of some more dance movies in your life, then I have a few suggestions.
Save The Last Dance
What It's About: Julia Stiles plays aspiring ballerina Sara, who moves to an inner-city after her mother dies in a car accident. Sara gives up her dancing dreams because of the accident, that is until she meets Derek (Sean Patrick Thomas), who helps her find her love of dancing again.
Why Work It Fans Will Like It: Work It and Save the Last Dance are kindred spirits in that they are both about teen girls who find their rhythm while falling in love. Unlike Quinn, Sara has a dance background, so dancing is already part of her nature, but she also must learn the complicated hip hop dance style.
Stream it on HBO Max here.
Rent It here.
Leap!
What It's About: Leap! is an animated film featuring voice acting by Elle Fanning, Nat Wolff, and Carly Rae Jepsen. It's about two orphans who run away to Paris. There, Félicie (Fanning) starts to train to become a ballerina.
Why Work It Fans Will Like It: Leap! is a lighthearted dance film that also revolves around someone who doesn't have any formal dance training, but gets mentorship from a fallen expert. Félicie and Quinn both train and find their groove and achieve their dance dreams. For Quinn it's winning the major Work It competition, for Félicie, it's to perform alongside principal dancers.
Stream it on Netflix here.
Rent it here.
Footloose
What It's About: Dancing is outlawed in small-town Bomont, Oklahoma, but rebel Ren (Kevin Bacon) refuses to just live a life without dancing and rock music. Footloose's cast includes Lori Singer, Dianne Wiest, John Lithgow, Chris Penn, and Sarah Jessica Parker. The original film was released in 1984, and a remake was made in 2011.
Why Work It Fans Will Like It: Footloose and Work It highlight the power of dance and its symbolic tie to freedom and passion.The teens in Work It and Footloose discover their true identities through dancing.
Stream it on Hulu here.
Rent it here.
Center Stage
What It's About: Center Stage follows several young dancers as they try to prove themselves at a prestigious dance academy. It details the personal and professional struggles they undergo to be considered one of the best ballet dancers. Much of Center Stage's storyline revolves around Jody (Amanda Schull) not quite fitting the dance mold, but having a strong desire to prove herself. Center Stage's cast includes Zoe Saldana, Peter Gallagher, Ethan Stiefel, Sascha Radetsky, and Susan May Pratt.
Why Work It Fans Will Like It: Work It and Center Stage both include a cast of real professional dancers, as most of the main cast of Work It has experience in dancing as well as acting. Jordan Fisher even won Dancing with the Stars. Both films are also underdog stories told in the dance world.
Stream on IMDBTV here.
Rent it here.
Battle
What It's About: Battle is a Norwegian drama about Amalie (Lisa Teige), a rich girl who has her life turned upside down when her father loses his entire fortune. Amalie and her father have to move to a rougher area. Amalie still keeps her dance dreams, but ends up practicing in a free dance studio where she meets Mikael (Fabian Svegaard).
Why Work It Fans Will Like It: Battle very much feels like a Norwegian Saved the Last Dance, so it's all about a girl who is used to structured dancing finding a passion for hip-hop and the cute guy who instructs her. Work It also feels like a younger sibling to Save the Last Dance in how it takes a girl used to structure and discipline and allows her to find the beauty of listening to her heart and the beat.
Stream it on Netflix here.
Dirty Dancing
What It's About: Dirty Dancing is a romantic movie about a resort dance instructor falling for one of the girls vacationing there. Baby (Jennifer Grey) and Johnny (Patrick Swayze) get to know each other and start to fall in love through dancing, but Baby's father doesn't trust Johnny, especially because he comes from a working-class family.
Why Work It Fans Will Like It: Work It plays up how Quinn and Jake (Jordan Fisher)'s attraction grows every time they dance together. Dirty Dancing and Work It demonstrate the seductive nature of dance and how it can create authentic chemistry between people.
Stream it on Hulu here.
Rent it here.
You Got Served
What It's About: You Got Served is a dramedy about a street dance crew that battles other hip hop dancers. The dance crew has ups and downs before they try to win the big prize at the major dance competition hosted by MTV. You Got Served's cast mainly consists of B2K band members, including Marques Houston, Omarion Grandberry, J-Boog Houston, Raz-B Thornton, and Lil Fizz Frederic. Steve Harvey also appears in the film as Mr. Rad, the owner of the club where many of the dance battles take place.
Why Work It Fans Will Like It: You Got Served is a bit more serious than Work It but they're both overall fun dance movies that don't take themselves too seriously. Each film also has the power of friendship and being there for one another as one of the driving themes.
Stream it on IMDBTV here.
Rent it here.
Dance Academy: The Comeback
What It's About: Dance Academy was an Australian teen series that aired from 2010 to 2013. In 2017, it had a continuation movie that followed some of the main characters from the series trying to make it in the dance world. The Dance Academy: The Comeback cast includes Xenia Goodwin, Alicia Banit, Jordan Rodrigues, Dena Kaplan, Thomas Lacey, and Keiynan Lonsdale.
Why Work It Fans Will Like It: Work It had a subplot about ambitious dancers trying to prove themselves to get into top-notch dance programs and universities. If Work It only focused on that aspect, then it would probably have a more similar plot to Dance Academy: The Comeback about the journey of young dancers. Both films also share Lonsdale as an actor.
Stream it on Netflix here.
Rent it here.
Fame
What It's About: Fame follows a group of New York City teens as they attend a performing arts school. It follows the students from freshmen to senior year. The Fame cast includes Gene Anthony Ray, Irene Cara, Debbie Allen, and Lee Curreri.
Why Work It Fans Will Like It: Fame depicts various art forms and shows the obstacles that come with being an artist. It mixes these issues with typical teen problems, like meeting parental standards. Work It dealt with Quinn's struggle to please her mother, while also feeling the draw towards dance. Fame and Work It share in that they don't just address the struggles of a career n the arts, but also typical teen everyday difficulties.
Rent it here.
Bring It On
What It's About: Torrance (Kirsten Dunst) has just become the cheer captain of the cheerleading squad the Toros. The Toros have won multiple national titles, but Torrance learns that they have won most of them by stealing dance moves from the Clovers team. Eliza Dushku, Jesse Bradford, and Gabrielle Union also star. Bring It On later inspired a franchise of sequel films.
Why Work It Fans Will Like It: Bring It On is more of a cheerleading movie than a dance one, but they both deal with characters who have to start from scratch and find their own style of dance to compete on a grand scale level against a much better team.
Rent it here.
Strictly Ballroom
What It's About: Baz Luhrmann directed and co-wrote Strictly Ballroom, an Australian romantic comedy about Scott (Paul Mercurio), a professional ballroom dancer who loses his partner and must train a newbie, Fran (Tara Morice) to compete in a major championship.
Why Work It Fans Will Like It: If you were charmed by Quinn and Jake's dance romance, you'll be even more dazzled by Fran and Scott's love story. Strictly Ballroom is a quirky dance movie that has a similar tone to Work It in its playful nature, but also passion and excitement for dance.
Rent it here.
Step Up
What It's About: Channing Tatum and Jenna Dewan star in Step Up as Tyler and Nora, two dancers from different backgrounds forced to pair up. Of course, after a combative partnership, they learn to understand each other and work together, and also fall in love. Step Up eventually had five spin-off films (and counting).
Why Work It Fans Will Like It: Step Up and Work It both highlight how dancing can break down barriers and help people form bonds. They show how dance is universal and how the combination of dance styles leads to really fun final dance numbers.
Rent it here.
Billy Elliot
What It's About: 11-year old Billy Elliot dreams of becoming a professional ballet dancer. Billy has to hide that he takes lessons because his father and brother disapprove of his dream. Jamie Bell plays Billy.
Why Work It Fans Will Like It: Billy finds himself not being supported by his father because of how a boy ballet dancer will look to others. Quinn faces some similar parental disapproval from her mother, who believes she should just focus on her school work. Billy Elliot and Work It both end with the parents seeing the error of their ways and learning to support their children's passions.
Rent it here.
Flashdance
What It's About: Jennifer Beals plays Alex, a young woman who dreams of becoming a professional dancer.
Why Work It Fans Will Like It: Flashdance and Work It both focus on young women who have no professional dance training, but their determination allows them to try (and succeed) to compete when they go up against more seasoned professionals. Both films are also about taking chances, even when the odds seemed stacked against you.
Rent it here.
Work It is a cheery dance movie that doesn't take itself seriously, allowing it to hit the right notes and beats. The films on this list have a similar love of dance spirit.
Stream Work It on Netflix.
Your Daily Blend of Entertainment News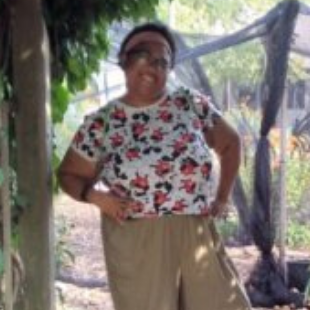 Spent most of my life in various parts of Illinois, including attending college in Evanston. I have been a life long lover of pop culture, especially television, turned that passion into writing about all things entertainment related. When I'm not writing about pop culture, I can be found channeling Gordon Ramsay by kicking people out the kitchen.