Following The Witches, Can Anne Hathaway Finally Do Devil Wears Prada 2?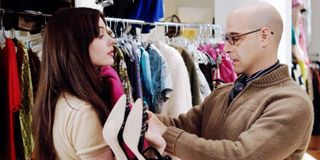 (Image credit: (Fox))
Have you checked out The Witches on HBO Max yet? Anne Hathaway has BIG Miranda Priestly energy – that is, if the fictional fashion magazine icon was a demon who couldn't wear cute heels due to that gross thing going on with her toes. It's a blast to watch the actress go batshit with her terrifying transformation, especially with Stanley Tucci by her side. Seeing those two Devil Wears Prada co-stars back together was magic, and please let it continue.
It was about fifteen years ago now when a young Annie Hathaway starred with Stanley Tucci in the glamorous comedy for the ages that has never quite gone out of fashion. I thought a movie like Devil Wears Prada would become dated after all this time, but I kid you not, every time it's on, I get swept up into the story of Andy's rise through the fashion fame game and watch it all the way through. It's a great comfort movie. And that cast: Meryl Streep, Emily Blunt? It's a modern classic.
Seriously, what is stopping Hollywood from casting Anne Hathaway and Stanley Tucci in another Devil Wears Prada movie? Robert Zemeckis can even do it if he wants after working with the pair on The Witches. Someone just make it happen! That's all! Let's unpack this:
Why Are There No Plans For A Second Devil Wears Prada Movie?
But it's true, just because they enjoy each other's company, that doesn't necessarily mean a Devil Wears Prada sequel is going to be in the works. Over the years, the actors have not shown much interest in returning to their characters. Here's how Stanley Tucci responded on the subject back in 2016:
Is it though? I don't expect another Devil Wears Prada movie to be perfect or better than the original. Their characters just seem too fun to play around with to leave them be forever. Emily Blunt said this back in 2018 as well:
And last year, while promoting The Hustle, Anne Hathaway said this about the possibility of returning to Andy:
So there you have it. The cast does not sound into it, but we could certainly point to a number of cases with sequels where actors said no, and then the right script came along. Especially when you consider how there is more to the story already laid out in Lauren Weisberger's books.
About The 'Revenge Wears Prada' Followup
To ruminate on the possibilities a bit further, let's take a page out of the Devil Wears Prada book. Back in 2013, Lauren Weisberger wrote Revenge Wears Prada: The Devil Returns, a sequel novel that follows Andy in her thirties and now a successful magazine editor at a bridal blog. She works closely with Emily (Blunt's character and now her good friend) and is heading towards marriage. However, Andy returns to the crosshairs of Miranda Priestley too. Now the book itself is not necessarily beloved in contrast to her first book, but that's all the more reason for Hollywood to have fun with the backbones of the story and run with it.
There's also a more recent addition to the book series, 2018's When Life Gives You Lululemons, a bestselling spinoff centering on Emily, who moves to the Connecticut suburbs. There's a lot here that could be explored between the cast's work in other genres. Does Emily ever go to Paris? How would these characters be like over a decade later after spending their early '20s in the fashion industry? How has the rapidly-changing magazine industry changed Miranda?
It's Time, Annie. Or At Least For Princess Diaries 3…
Looking at Anne Hathaway's career, it is quite amazing that the actress has been able to dodge going the nostalgic route as she has not returned to her most beloved roles. Devil Wears Prada is the perfect chance for the actress to blend the new with old in my opinion if she ever decided to. After seeing The Witches, it would also be interesting if Andy became as powerful, jaded and "devilish" as Miranda and went head to head with her at warring publications. The rom-com genre has certainly made a comeback in recent years. While the movie is not a romance, it feeds into that audience, which has become more viable again (especially on streaming).
If a Devil Wears The Prada sequel isn't the right fit for Anne Hathaway, at least we have the real potential of the actress returning to her former role of Mia Thermopolis with Julie Andrews. The sequel has been in the works for some time and the actress has said there is a script and some movement with Disney last year. It's been 16 years since The Princess Diaries 2 came out, but nowadays, it feels like there's no such thing as too much time to have passed for a sequel to arrive. Whatever happens, seeing Hathaway and Tucci back together in The Witches was just a delight. Do you want to see them reunite for a Devil Wears Prada sequel too? Vote in our poll below. You're also welcome to check out the original film adaptation of The Witches on Netflix.
And as always, be sure to stick with CinemaBlend for the latest and greatest updates in movies and television. You can learn what's supposed to play on the big screen next year with our 2021 release schedule. As far as HBO Max goes, its other original films currently available to watch include An American Pickle and Unpregnant, but keep checking back to learn what new feature-length content is being added to the streaming service.
This poll is no longer available.
Your Daily Blend of Entertainment News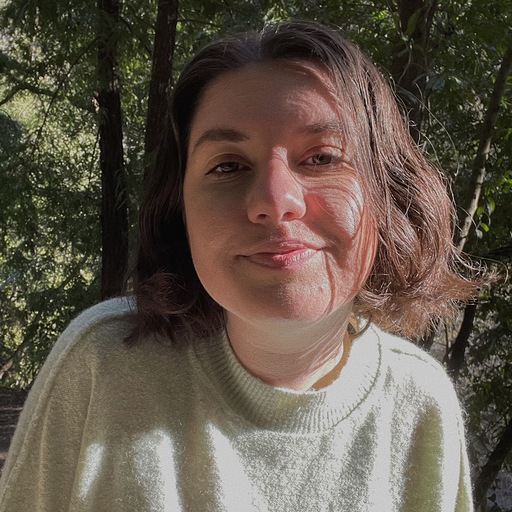 YA genre tribute. Horror May Queen. Word webslinger. All her writing should be read in Sarah Connor's Terminator 2 voice over.