Upcoming Karen Gillan Movies And TV: What's Ahead For The Guardians Of The Galaxy Star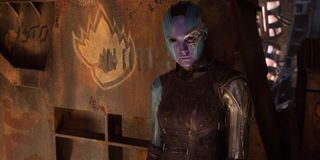 Over the course of the past 10 years, Karen Gillan has gone from one of the most memorable companions on Doctor Who to a bonafide action star with appearances in the Marvel Cinematic Universe, including starring roles in the Guardians of the Galaxy series and two most recent Avengers films, as well as the highly successful Jumanji reboot and its sequel.
And as we look towards an uncertain future for the movie industry, some may be wondering what's next for Karen Gillan and where can we expect to see the Guardians of the Galaxy star on the big screen as well as our television sets. Well, she actually has a lot going on including a return to the offbeat Marvel franchise, another team-up movie with one of her Jumanji: The Next Level co-stars, and some other projects that look and sounds just as badass, if not more.
What If…? - 2021
We never got to see Karen Gillan's Nebula use the infinity gauntlet like her comic book counterpart in Avengers: Endgame, but maybe, just maybe, we'll get to see the iconic scenario play out in the upcoming Disney+ series What If…? which will feature a number of different hypothetical situations from the Marvel Cinematic Universe. Gillan is just one of the returning stars from MCU that will be voicing the characters they made famous over the course of the past decade when the show premieres on the streaming service at some point in 2021.
The upcoming project, which will be part of Phase Four of the Marvel Cinematic Universe, has been in the works for quite some time now, even before its 2019 reveal, and sounds like an unorthodox approach to storytelling that will be a nice refreshing spin for the MCU. And while Nebula's exact scenario has yet to be revealed at this point, Karen Gillan told The Hollywood Reporter in December 2019 that she had already completed her voice work and that it will be great to show fans "alternate realities" for all the characters involved. The exact release date for What If…? has yet to be revealed, but Marvel has said it will drop in mid-2021.
Gunpowder Milkshake - TBD
Judging by the title of Karen Gillan's next project, Gunpowder Milkshake, we can expect to see the action star firing off a lot of guns and kicking a lot of ass in what Empire has described as an assassin thriller with an incredible cast. In the upcoming movie, Gillan plays a character by the name of Sam, who was taken in by an elite crime syndicate known as The Firm after being abandoned by her mother (played by Lena Headey) when she was a young girl. At some point in the movie, Sam will be forced to team up with her mom and her associates (played by Angela Bassett, Carla Gugino, and Michelle Yeoh) after The Firm puts a hit on a young girl (played by My Spy's Chloe Coleman).
Production on Gunpowder Milkshake (this name is just too awesome, by the way) was shot back in 2019, according to The Hollywood Reporter, and will be released by STX Films at some point in the near future. According to Deadline, the STX decided to release the upcoming action thriller after seeing a promo screening in Berlin back in early 2020, but with everything going on in the world (especially the entertainment industry), no release date has been provided at this time.
Dual - TBD
If you are a fan of science fiction thrillers and loved when Nebula met the other Nebula in Avengers: Endgame, you will love one of Karen Gillan's upcoming projects. Gillan is set to star in Dual, in which, according to The Hollywood Reporter, she will play a terminally ill woman who takes part in a revolutionary cloning procedure to make things easier for her family and friends upon her death. Things get complicated, however, when her attempts to decommission the clone after recovering from the illness leads to a court-mandated fight to the death. The film, which is being helmed by The Art of Self Defense director Riley Stearns, features a cast that includes Aaron Paul, Jesse Eisenberg, Martha Kelly, and Beulah Koale.
Production on Dual officially got underway in October 2020, which Karen Gillan touched on in an Instagram post saying that she had completed the second day of principal photography. That same month, Screen Daily reported that the entire film will be shot in Finland, which makes the movie the first Hollywood production of its kind to take place solely in the country. And since production just got underway around a month ago, it remains to be seen when we will finally get to see Karen Gillan take on her clone in a futuristic fight to the death.
Shelly - TBD
We still don't know when we'll get the next installment in the Jumanji franchise, but two stars from the most recent entry in the fantasy action series, Jumanji: The Next Level, aren't wasting any time at getting back together, just not in a video game setting. in May 2020, there was word that Karen Gillan and Awkwafina (who is going to be quite busy herself the next couple of years) would be teaming up once again for action-packed comedy that has been described as a cross between the HBO series Barry and Mean Girls. Shelly, which is being helmed by Jude Weng (iZombie, Black-ish), will center around Awkwafina's titular hitwoman who is hired to take out her old high school nemesis, Dianna Park (Gillan) a decade after graduation. Things take off from there and the two have to tackle past issues in a fight for survival.
There is no word on when production on Shelly will get underway, but considering the stacked schedules for Awkwafina and Karen Gillan, it might be some time before things get underway. There is good news, however, as Amazon Studios has acquired the rights to the action comedy, a move that was reported by Deadline back in September 2020. Be on the lookout for more information about the project moving forward because this one sounds like a movie that fans of action comedies, specifically buddy action comedies are going to be talking about for some time.
Guardians Of The Galaxy Vol. 3 - TBD
At some point in the not-so-distant future, we will pick up where we left off with the Marvel Cinematic Universe's most complicated and unorthodox team when James Gunn's Guardians of the Galaxy Vol. 3 finally drops in theaters. At this time, what the movie is about, when it takes place, or even how Peter Quill's (Chris Pratt) involvement in the upcoming Thor: Love and Thunder will have an impact on the highly-anticipated threequel is unknown, but judging by the previous two movies in the franchise, not to mention the team's appearances in the two most recent Avengers movies, we're definitely in for a good time.
During a conversation with Yahoo back in late 2019, Karen Gillan, who had read some of James Gunn's script (or at least a version of it at the time) made it sound like fans are in for one hell of a ride when Guardians of the Galaxy Vol. 3 eventually finds its way to theaters, stating:
These comments allude to troubled pre-production of the third Guardians of the Galaxy movie, which included the firing of James Gunn after the director's old Tweets resurfaced, letters of solidarity by certain members of the cast to leave the project if he wasn't brought back, and Gunn's eventual rehiring by Disney in 2019. And now that it seems that all of that has been worked out and Gunn is one step closer to having things ready for principal photography, all we have to do is wait for the filmmaker to fulfill his obligations with the upcoming DC Comics movie The Suicide Squad and HBO Max series Peacemaker starring John Cena.
The release date for Guardians of the Galaxy Vol. 3 has yet to be announced, but considering the major reshuffling Marvel Studios made following the events of the COVID-19 pandemic throughout much of 2020, we probably won't pick up with the gang again until late 2022 or early 2023 at the earliest. But this would make sense, especially if more Guardians join Star-Lord in Taika Waititi's Thor: Love and Thunder, which is slated to come out February 11, 2022.
With all of these upcoming movies and television projects on Karen Gillan's plate, it's important to remember that a lot can change between now and their eventual releases, so make sure to check back for all the latest information here at CinemaBlend.
Your Daily Blend of Entertainment News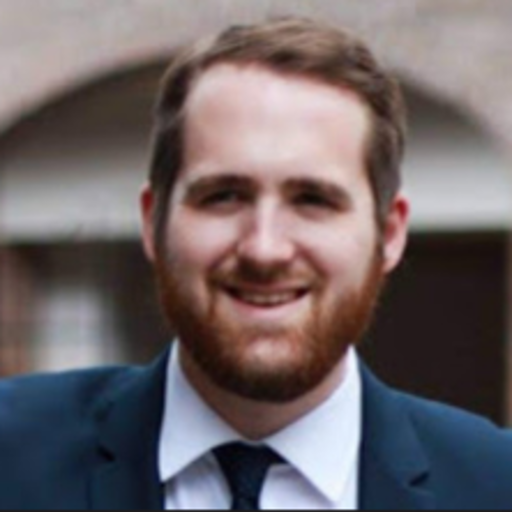 Philip grew up in Louisiana (not New Orleans) before moving to St. Louis after graduating from Louisiana State University-Shreveport. When he's not writing about movies or television, Philip can be found being chased by his three kids, telling his dogs to stop barking at the mailman, or yelling about professional wrestling to his wife. If the stars properly align, he will talk about For Love Of The Game being the best baseball movie of all time.