A Christmas Story: Where You've Seen The Cast Before And Since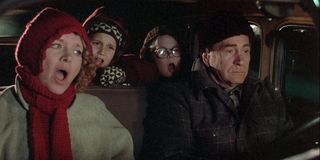 Around this time every year, millions of people around the country (or at least those with cable subscriptions) sit down in front of their television sets and watch the annual TBS and TNT 24-hour marathon of A Christmas Story. And while not everyone attempts to watch at least a few minutes of all 12 viewings over Christmas Eve night and all day Christmas, it's safe to say that this has become an annual tradition for a lot of us. Another tradition (at least for some of us) is spending a few minutes trying to figure out what else the A Christmas Story cast has been in. What did Peter Billingsley do after his turn as Randy Parker? What ever happened to Zack Ward after portraying the evil Scut Farkus, and what did Darren McGavin star in after playing Mr. Parker in the 1983 Christmastime classic.
Well, look no further, because all the dirty work has been done to provide everyone with a list of the cast from A Christmas Story and what they've been up to in the 37 years since Bob Clark's adaptation of Jean Shepherd's collection of short stories first entered our hearts and collective memory. With this list you can impress or annoy your siblings as you try to convince them to catch that post-midnight mass screening of this timeless wonder.
Peter Billingsley (Ralphie Parker)
Peter Billingsley could show up in modern Christmas classics or even the Marvel Cinematic Universe and you would probably never know, because he is always remembered for his portrayal of Ralphie Parker in A Christmas Story. What? Both of those actually happened! In the decades following his signature performance as the young Midwestern boy obsessed with an official Red Ryder, carbine action, two-hundred shot range model air rifle, Billingsley has gone on to produce and appear in movies like Elf, The Breakup, and Iron Man, where he was on the receiving end of that amazing "Tony Stark was able to build this in a cave" rant by Jeff Bridges' Obadiah Stane. Billingsley reprised his MCU role in Spider-Man: Far From Home, helping Jake Gyllenhaal's Mysterio get the best of the webslinger.
Darren McGavin (Mr. Parker, aka The Old Man)
Darren McGavin, better known as Mr. Parker, a.k.a. "The Old Man" in A Christmas Story, or Adam Sandler's character's dad, Brian Madison, in Billy Madison has one of the longest resumes on this entire list, before and after the appearing in Bob Clark's 1983 beloved movie. Between 1940 and his death in 2003, McGavin appeared in everything from the NBC western Riverboat (alongside a young Burt Reynolds for a stretch) to the Candice Bergen-led CBS sitcom Murphy Brown, which earned him a Primetime Emmy nomination for his role as the titular character's father. Other credits include the 1990 film adaptation of Captain America and the 1977 disaster film Airport '77. And like so many other actors in the 1990s, McGavin even appeared in a pair of episodes of The X-Files.
Melinda Dillon (Mrs. Parker)
Mrs. Parker, the glue that kept the family together and the oil that kept the Parker family machine running in A Christmas Story, was portrayed by Melinda Dillon, a veteran stage actress who is as well known for her comedic roles as she is for her more serious efforts. In addition to playing Ralphie's mom in the 1983 Christmas movie, Dillon also appeared in Steven Spielberg's 1977 sci-fi epic Close Encounters of the Third Kind, for which she received an Academy Award nomination for Best Supporting Actress. Other credits include Slap Shot, Harry and the Hendersons, and Paul Thomas Anderson's star-studded 1999 dramatic affair Magnolia. Dillon's most recent screen appearance came in the 2007 Adam Sandler and Don Cheadle drama Reign Over Me.
Ian Petrella (Randy Parker)
The fourth and final member of the Parker family, Randy, was played by former child actor Ian Petrella in A Christmas Story. The movie was only the second acting credit for the young actor who had previously appeared on an episode of CHiPs in 1982. Following his turn as the younger brother of Ralphie Parker with a spot-on impression of a pig and that abundance of layers for the walk to school, Petrella made a few one-off appearances on shows like Who's the Boss, Diff'rent Strokes, and Beverly Hills, 90210. He's set the appear in an upcoming short film titled Xmas in which he will play a character also known as Randy.
Scott Schwartz (Flick)
For a lot of people out there, Scott Schwartz will forever be known as Flick, Ralphie's poor friend who was on the wrong side of a "triple-dog-dare" involving a certain flagpole in A Christmas Story. But, that's not all he's done throughout his varied and long-running career in front of the camera. Prior to becoming one the most rewatchable parts of the classic 1983 film, Schwartz appeared alongside Richard Pryor in The Toy. He also appeared alongside Liza Minnelli, Jeffrey DeMunn, Swoosie Kurtz, and Corey Haim in the 1985 made-for-television drama A Time to Live a few years before taking on a different type of acting role. Schwartz went on to work in the adult film industry throughout the 1990s before going back to more traditional on-screen appearances in the beginning of the 21st Century.
R. D. Robb (Schwartz)
You wouldn't think it, but R.D. Robb made his acting debut as Schwartz, Ralphie's wise-ass friend who made Flick the laughing stock of the school in A Christmas Story. In the years following his appearance (and that epic beatdown from his mother over the phone), Robb has appeared in everything from The Brady Bunch Movie to Matilda in the mid-1990s, as well as more recent appearances on shows like The Goldbergs, in which he played a headshot photographer in a 2017 episode of the ABC comedy series. Robb also spent time in the '90s appearing on ABC Afterschool Specials and CBS Schoolbreak Special, as we well as dramas like ER and Touched by an Angel.
Zack Ward (Scut Farkus)
Ralphie's yellow-eyed tormentor and eventual punching bag Scut Farkus was portrayed by Zack Ward, who has gone on to have a steady career in film and television since getting beat down in that snow-covered alley nearly 40 years ago. Whether it's horror movies like Freddy vs. Jason, video game adaptations like Resident Evil: Apocalypse and Postal, or even big-budget blockbusters like 2007's Transformers, Ward has been a part of an insane number of productions, and that is just on the movie side of things. He had a supporting role on the 2000 Fox comedy series Titus, showed up on Deadwood, and even in a random episode of It's Always Sunny in Philadelphia. It's safe to say Scut Farkus got over that embarrassing defeat and then some.
Yano Anaya (Grover Dill)
Then there is Yano Anaya who portrayed Grover Dill, Scut Farkus' little toadie with his green teeth and curled lips in A Christmas Story. Anaya has since left the acting world behind to become a body transformation specialist and exercise science educator, but before he left Hollywood, he appeared in some quintessential '80s movies and even a music video. Right after showing up as the small lackey in Bob Clark's holiday classic, Anaya was featured in the Van Halen music video "Hot for Teacher" which he followed up with small roles in Better Off Dead… and The Blue Iguana before shifting his focus elsewhere. Still, those are some major hits in such a short period of time.
Tedde Moore (Miss Shields)
Tedde Moore, the actress best known for playing Ralphie's teacher Miss Shields in A Christmas Story, doesn't have as many credits to her name as some of the other actors on this list, but she certainly has done more than give a student a bad grade on a paper to teach him a lesson about shooting his eye out. Prior to landing the role, Moore appeared in Second Wind, which earned her a Canadian Film Award for Best Supporting Actress in 1976. She also appeared in several other Canadian productions, with the most recent being 2011's Down the Road Again, which was written and directed by her husband Donald Shebib.
Jeff Gillen (Santa Claus)
The late Jeff Gillen only appeared for a moment in A Christmas Story, but his portrayal of a department store Santa Claus fed up with a season filled with crying kids is one of the best parts about the movie, mainly because he's just so freaking animated. Gillen passed away in 1995, but before that he had small roles in movies like Police Academy 5: Assignment: Miami Beach, Easy Money, and Beyond the Bermuda Triangle. Still, he will always be the rosy-cheeked and over-the-top Santa laughing at poor Ralphie.
Leslie Carlson (Christmas Tree Man)
Leslie Carlson, who also went by Lee Carson, is only in A Christmas Story for about a minute, but he makes the most of every second he had in his portrayal of the Christmas tree man going back and forth with Mr. Parker before the epic "Fudge" incident. Prior to his death in 2014, the American Canadian character actor appeared in countless sci-fi and horror television programs like The Twilight Zone, The X-Files, and Haven. Carlson also had numerous film appearances, including The Fly, K2, and the original Black Christmas in 1974.
Jean Shepherd (Narrator)
And then there is Jean Shepherd, who not only appears as the man at the department store scolding Ralphie and Randy in A Christmas Story, but also provided the narration and wrote the film's script, which was based on a collection of his semi-autobiographical short stories. The legendary American storyteller, radio, and TV personality had one of the most successful and long-lasting careers of the 20th Century, and remained a staple of life for many until his death in 1999.
That about catches us up with the cast of A Christmas Story and where else you have seen (or heard) them them over the years. All there is left to do is sit back and watch the movie for the millionth time.
Your Daily Blend of Entertainment News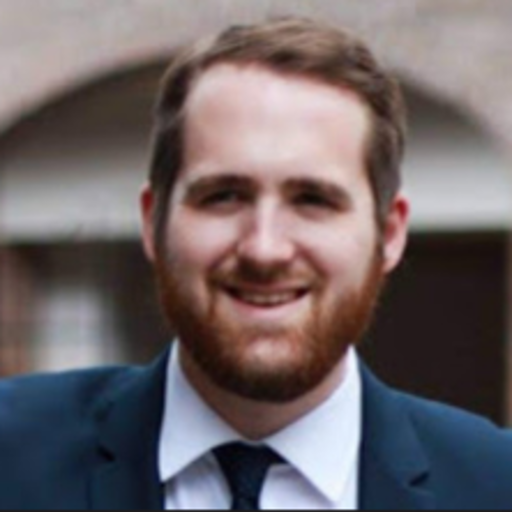 Philip grew up in Louisiana (not New Orleans) before moving to St. Louis after graduating from Louisiana State University-Shreveport. When he's not writing about movies or television, Philip can be found being chased by his three kids, telling his dogs to stop barking at the mailman, or yelling about professional wrestling to his wife. If the stars properly align, he will talk about For Love Of The Game being the best baseball movie of all time.