Upcoming Melissa McCarthy Movies And TV: What's Ahead For The Bridesmaids Star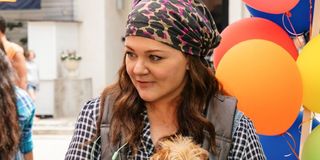 Melissa McCarthy first started to win the heart of millions on Gilmore Girls as the lovable chef Sookie. McCarthy has long passed the days of Stars Hollow. She's now one of Hollywood's most bankable actresses. Melissa McCarthy has appeared in movies like Bridesmaids, Spy, and The Heat. She'll be gaining even more fans when she takes on the role of Ursula in the live-action version of The Little Mermaid.
The Little Mermaid isn't the only upcoming project Melissa McCarthy has coming out in the next couple of years. She has a few high profile TV shows and films coming soon, including one where she co-stars with Nicole Kidman. Here are some upcoming Melissa McCarthy projects.
Cocktails And Tall Tales With Ina Garten And Melissa McCarthy - March 26, 2021 (Completed)
Cocktails and Tall Tales with Ina Garten and Melissa McCarthy is a Discovery+ original special. Famed chef, the Barefoot Contessa Ina Garten has a one-on-one conversation via video chat, with McCarthy for this special. Both women's husbands are also supposed to join in on the conversation, making it more of a fun double date. Food Network is creating this special, and it was already filmed in East Hampton, New York, and Sydney Australia (where Melissa has been for a few months).
Cocktail and Tall Tales with Ina Garten and Melissa McCarthy involves the women mixing up new cocktail concoctions, getting to know each other, plenty of jokes, and possibly some other food recipes being shared. It'll be a one-episode special that you can stream exclusively on Discovery+ on March 26th.
Thunder Force - Spring 2021 (Completed)
Thunder Force is an action-comedy co-starring Melissa McCarthy and Octavia Spencer. McCarthy's husband Ben Falcone wrote and directed this film. It's a Netflix original movie that's about two estranged best friends who develop powers that help them protect their city. Thunder Force's cast includes Jason Bateman, Bobby Cannavale, Pom Klementieff, and Melissa Leo.
What's On Netflix gave a more detailed synopsis of Thunder Force. Basically, in the world of Thunder Force, super-villains terrorize the city until scientist Emily Stanton (Octavia Spencer) develops a way to give her and estranged best friend Lydia (Melissa McCarthy) powers. They team up and become the first superhero team. Netflix hasn't released an official streaming date, but it appeared on Netflix's look ahead for 2021 video, so it's definitely coming out in 2021, likely in the spring.
The Starling - 2021 (Post-Production)
The Starling is another Netflix original movie coming in 2021. It was acquired by Netflix after a $20-million deal. According to Deadline, it was purchased after releasing a four-minute promo reel. Ted Melfi directs The Starling. It stars McCarthy, Kevin Kline, Chris O'Dowd, Timothy Olyphant, and Daveed Diggs. O'Dowd and McCarthy play a married couple Lily and Jack who try to rebuild their relationship after suffering a tragedy.
Jack sets off to deal with his grief, while Lily stays home. Jack creates a garden for Lily that brings her much anguish as she becomes obsessed with killing a starling that has nested there. Netflix mentioned it on its 2021 movie list. It's expected to be released in 2021, and Deadline predicts probably around award season. Since award season is a little different from previous years, it probably won't be aiming for this year's Oscars, but maybe next year, so a fall 2021 release would be a good guess.
Nine Perfect Strangers - 2021 (Post-Production)
Nine Perfect Strangers is a miniseries coming to Hulu. It's based on the novel of the same name by Liane Moriarty, who also wrote the Big Little Lies novel. David E. Kelley is the show creator and it will be directed by Jonathan Levine. Nine Perfect Strangers has an all-star cast that includes Nicole Kidman, McCarthy, Luke Evans, Samara Weaving, Michael Shannon, Manny Jacinto, Regina Hall, and Bobby Cannavale.
The Nine Perfect Strangers book follows nine strangers as they all end up at a health and wellness retreat, run by a charming guru. These nine people are very different but all have reasons for going to the retreat. They are supposed to have 10 days of relaxing, mindfulness pampering, meditation, and more. Of course, things don't go as expected. We don't know how closely the Nine Perfect Strangers miniseries will follow the boos, but it will likely keep the basic premise. Hulu hasn't announced a release date, but it's expected to be released in 2021. If I had to guess, based on the nature of the content, I would say it's probably a summer 2021 series.
The Little Mermaid - Unknown (Filming)
The live-action Little Mermaid is one of the most anticipated reboots. In January 2021, Javier Bardem, who plays King Triton, confirmed that filming for The Little Mermaid had begun. The film was supposed to begin filming in 2020, but due to COVID-19, it was delayed. Since filming on The Little Mermaid is still at the early stages, it is very unlikely that it will be released in 2021, especially since Disney has announced many of its major movies coming out in 2021.
The Little Mermaid follows the story of teen mermaid Ariel (Halle Bailey) as she risks everything to be with Prince Eric (Jonah Hauer-King). She saves Eric from drowning and then makes a deal with the sea witch Ursula (Melissa McCarthy). Ursula gets Ariel's voice in exchange for Ursula giving her legs to walk on land. The Little Mermaid live-action cast also includes Javier Barden, and voice-overs by Daveed Diggs, Jacob Tremblay, and Awkwafina. The Little Mermaid will possibly be released in 2022 or 2023.
God's Favorite Idiot - Unknown (Announced)
In December 2020, it was announced that Netflix and Melissa McCarthy were teaming up again. The streaming service ordered a comedy series called God's Favorite Idiot. It's being produced by McCarthy and husband Ben Falcone. The series will star both of them, and they will also direct and executive produce. Falcone plays a tech support employee, Clark Thompson, who finds love with his co-worker Amily Luck (McCarthy). This love story happens at a weird point for Clark because he just became God's messenger.
The show promises an impending apocalypse, so sign me up. God's Favorite Idiot will have 16 episodes in Season 1. God's Favorite Idiot hasn't begun production yet, and likely won't start until after The Little Mermaid concludes filming. Therefore, this series will likely premiere anywhere between late 2021 and 2022.
Melissa McCarthy fans can watch her most recent movie, Superintelligence, on HBO Max as they wait for the release of The Little Mermaid, Nine Perfect Strangers, The Starling, and her other upcoming projects. Stream Superintelligence on HBO Max here.
Your Daily Blend of Entertainment News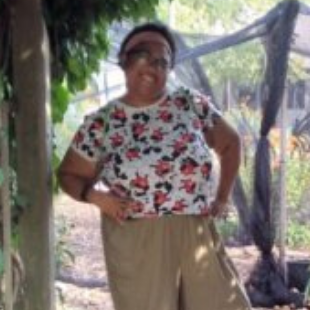 Spent most of my life in various parts of Illinois, including attending college in Evanston. I have been a life long lover of pop culture, especially television, turned that passion into writing about all things entertainment related. When I'm not writing about pop culture, I can be found channeling Gordon Ramsay by kicking people out the kitchen.