In Support Of Coming 2 America, Wil Power Owner Talks The Importance Of Black Barbershops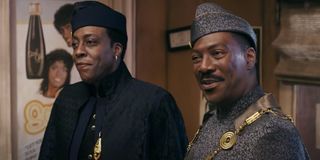 Going to the barbershop is something many people can probably relate to, as just about everyone has had to get their do trimmed or freshened up at one point or another. However, the barbershop experience takes on a different meaning in the Black community. For African Americans, going to a barbershop or salon isn't just an errand. It's a communal experience that allows patrons to connect with members of their community, among other things. No one knows this better than Wil Shelton, the head of Wil Power Integrated Marketing. And in the midst of organizing his company's Coming 2 America campaign, he took some time to discuss the importance of barbershops.
Founded in 1996, Wil Power Integrated Marketing is an agency that aims to find innovative ways to promote barbershops and hair salons in African-American communities. The agency also runs promotions for films and TV like Coming 2 America by providing patrons with screening passes and other paraphernalia. Wil Shelton, a licensed cosmetologist for the last 27 years, originally came up with the idea for the company after having owned his own hair salon for a decade. When I recently had the chance to speak with him, he explained that he began to notice his shop had in many ways become a source of promotion for the entertainment industry:
Eventually, after sending out the proposal, Shelton began to receive free CDs and advance screening passes for films to be distributed within the shop. Wil Power's beginnings were humble and, today, the agency has a network of over 100,000 Black-owned barbershops and salons. Shelton, who referred to himself as "a marketer disguised as a barber," feels fortunate that he was able to see this "blindspot," as he's more than aware of the impact shops and salons have on pop culture:
Mr. Shelton's words definitely ring true. Those who go to Black-owned barbershops will tell you that they serve as hubs for getting info on your community and learning about anything from the latest fashion trends to the newest TV shows and movies. And some may also remember that many of the shops would be frequented by local food entrepreneurs who would sell chicken and/or rib dinners. Still, Shelton believes there's much more to shops than good food and hot gossip:
In other words, shops and salons don't just allow patrons to envision new hairstyles for themselves -- they offer them a chance to realize their true potential and give them the confidence to discover what they're capable of. Not only that, but they even serve as a safespace, which is all too necessary during these trying times:
Of course, there is still time for entertainment and, like anyone, Wil Shelton is a fan of film and TV, which is why Wil Power goes all out to promote new projects. 1988's Coming to America is one of the first times he remembers seeing a Black barbershop on screen, making the company's recent campaign personal for him. The film's legacy is still a unique one, and the Eddie Murphy-led comedy still resonates with Shelton to this day:
I think [Coming to America] is the first one I remember… It's so culturally authentic and relevant is what I believe that it was. It was just a cultural relevancy and authenticity that you see in that movie.
In terms of barbershops and salons, COVID-19 has changed up the experience a bit. However, moving forward, Wil Shelton doesn't believe shop owners should let the situation rattle them. Instead, he believes they should do their best to find opportunities in the midst of it:
These are wise words and, since Wil Shelton found his own success by spotting an opportunity, you can't argue with his thinking. Black barbershops and salons definitely have the tools to succeed and, if business owners recognize that, they'll continue to be around long after COVID is over.
To find out more about Wil Power Integrated Marketing, you can check out the company's website, and you can check out Coming 2 America when it premieres on Amazon Prime on March 5th.
Your Daily Blend of Entertainment News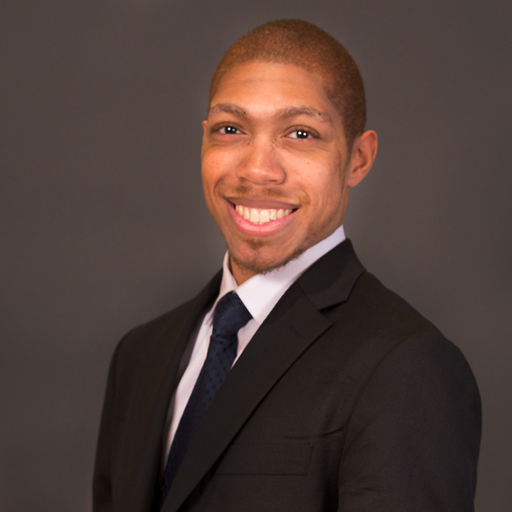 Covering superheroes, sci-fi, comedy, and almost anything else in film and TV. I eat more pizza than the Teenage Mutant Ninja Turtles.