Upcoming Javier Bardem Movies: Dune, The Little Mermaid And More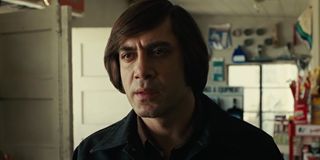 Javier Bardem, the Spanish actor who wormed his way into our hearts by playing a cold sociopathic contract killer in No Country For Old Men, breaking James Bond in Skyfall, and working his way into a love triangle in Vicky Cristina Barcelona, is without a doubt one of the best at what he does. It is rare to find a movie that is not elevated by the presence of Bardem, which is the reason why you see him joining the Dune cast, the live-action adaptation of The Little Mermaid, and everything else he has coming down the pike.
Just like in years past, the future is extremely bright for the talented and personable Javier Bardem. With high-profile movies like the aforementioned Dune from the visionary Denis Villeneuve, as well as well as a collaboration with Aaron Sorkin for a film about the making of I Love Lucy, there's reason to believe we'll soon be hearing his name called at all the big awards shows. Here are five upcoming Javier Bardem movies that will hopefully make that a reality.
Dune - October 1, 2021 (Post-Production)
Denis Villeneuve's upcoming big-screen adaptation of Frank Herbert's landmark sci-fi epic features a cast that's made up of the biggest names in Hollywood from multiple generations. It's so large, in fact, that it's entirely possible for a few names to slip between the cracks. Well, that will most likely not be the case for Javier Bardem when the film opens later this year. The Academy Award winner will be taking on the role of Stilgar, the leader of the Sietch Tabr Fremen communities inhabiting the planet of Arrakis. If Dune follows a similar path to versions that have come before, Bardem's Stilgar will play a major role when main protagonist Paul Atreides (Timothée Chalamet) and Lady Jessica (Rebecca Ferguson) embark upon the deadly terrain and meet those monstrous giant sandworms.
The saga of Dune's release has been as long and filled with as many twists and turns as the film itself, jumping between what seems like an endless slate of release dates before Warner Bros. eventually settled for October 1, 2021. Unlike previous dates, this one looks like it will actually stick due to the studio's 2021 release plans, which will see all of its major movies land on HBO Max (for a period of 30 days) the same day they open in theaters. If this is what it takes to finally see a movie that we have all been talking about for years now, then I'm all for it.
And, who knows, maybe we'll finally get to the bottom of all that talk about those Dune dance parties involving Javier Bardem, Zendaya, and Timothée Chalamet.
The Little Mermaid - TBD (Filming)
With pretty much every other Walt Disney Animation Studios title getting the live-action treatment in recent years, it was only a matter of time before the 1989 animated classic The Little Mermaid got a new spin of its own. The Little Mermaid cast, which includes Hamilton stars Lin-Manuel Miranda and Daveed Diggs, as well as everyone from Melissa McCarthy to Awkwafina, will be anchored by Halle Bailey, who will be playing Ariel, the mermaid princess who sets out to explore a world outside of her father's kingdom. And, who's that playing King Triton, Ariel's protective and sometimes overbearing father? None other than Javier Bardem, who will surely add his own touch of drama and life to the role handled by Kenneth Mars in the 1989 original.
Getting The Little Mermaid off the ground has proven to be difficult for Disney Studios, which has faced casting controversies and delays brought on by the pandemic, and later by scheduling conflicts with members of the main cast, which were the result of the months-long shutdown experienced by the film industry in 2020. While a lot has been done in recent months, including rehearsals and recordings for animated characters, there is still a great deal of mystery surrounding The Little Mermaid.
One of the biggest unknowns, which is honestly the most pressing for some, is the film's release date. As it stands, Disney has yet to reveal exactly when The Little Mermaid will be released or how it will be released. Hopefully we'll all know more in the coming months.
The Good Boss - TBD (Filming)
Javier Bardem and Spanish filmmaker Fernando León de Aranoa have quite a history working together with their previous two efforts — 2002's Mondays in the Sun and 2018's Loving Pablo — both receiving acclaim in their own right. That partnership will see a third act when Bardem stars in León de Aranoa's upcoming Spanish-language comedy The Good Boss.
In the film, which Variety described as an offbeat satire with darkly comedic elements, Javier Bardem plays the benevolent owner of a family-operated factory who is under the assumption he and his business have a shot at receiving a local award for business excellence. To improve his chances, however, Bardem's character does everything he can to increase productivity over the course of a week, which involves less than ideal and downright unethical practices. By doing this, Bardem's character unwittingly starts what will become an explosive chain reaction of detrimental consequences for himself and everyone else wrapped up in his scheme to be a good boss.
Principal photography for The Good Boss officially kicked off in Spain in October 2020 per Deadline, though the duration of the shoot was not disclosed. It also remains to be seen exactly when the movie will be released and how it will be seen by audiences around the world.
Being The Ricardos - TBD (Filming)
Lucille Ball and Desi Arnaz, who were a couple both off camera and on-screen in the iconic American sitcom I Love Lucy, will be getting the biographical drama treatment when they are portrayed by Nicole Kidman and Javier Bardem, respectively, in Aaron Sorkin's upcoming film Being the Ricardos. This won't be the standard biopic, however, as the man behind films like The Social Network, Steve Jobs, and The Trial of the Chicago 7 will be doing what he does best: following historical figures for a certain amount of time with a dialogue-heavy and fast-paced drama. It also doesn't hurt that Sorkin has years of experience in the television game, having created award-winning shows like The West Wing and The Newsroom over the years.
Set over the course of a single week from first table read to filming before a live studio audience, Being the Ricardos will follow the behind-the-scenes work (and drama) involved with getting one of the most popular sitcoms of all time up and running. Joining Javier Bardem and Nicole Kidman here will be J.K. Simmons and Nina Arianda, who will be portraying I Love Lucy co-stars William Frawley and Vivian Vance.
Production on Being the Ricardos got underway in Los Angeles in March 2021, per a Deadline report that also revealed the additions of Tony Hale, Alia Shawkat, Clark Gregg, and Jake Lacy to the well-rounded cast. No release date has been mapped out at this point, but the film will be distributed by Amazon Studios, so expect to see this on Prime in no time.
Bride Of Frankenstein - TBD (Status Unknown)
There was a time when the Universal Monsters were about to get their own cinematic universe with some of cinema's most iconic characters getting a new lease on life. One of those movies initially thought to be joining the shared universe was Bride of Frankenstein with Javier Bardem attached to portray Frankenstein's monster and Angelina Jolie being eyed for the role of the film's titular character. There was a script in hand, Bill Condon was coming on board to direct, and a production schedule had been booked before it all came crashing down in October 2017.
Per Deadline, Universal Pictures pressed pause on what would have been the second entry to the shared universe (the first being 2017's The Mummy) so that the script could be tweaked. Bride of Frankenstein, which was at one point slated to be released on February 14, 2019 (a fitting date considering the material), but that date came and went and we're still left waiting to see what will happen to Javier Bardem and Angelina Jolie's morbid love story.
The movie looked like it wasn't actually dead at several points throughout 2020, but nothing substantial has been worked out, so it seems that the love story will have to wait a little longer. At least there are several other upcoming Universal Monster movies in the works.
That about catches us up with all of Javier Bardem's upcoming movies. And, while we probably won't see Bride of Frankenstein pop up on the list of 2021 movie premiere dates, you will find everything you need to know about the production if and when it picks back up here at CinemaBlend.
Your Daily Blend of Entertainment News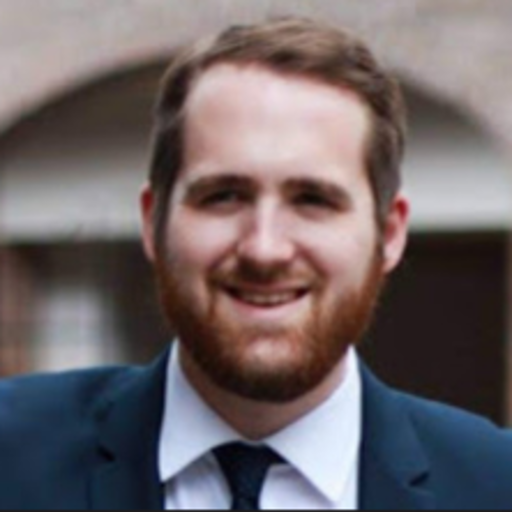 Philip grew up in Louisiana (not New Orleans) before moving to St. Louis after graduating from Louisiana State University-Shreveport. When he's not writing about movies or television, Philip can be found being chased by his three kids, telling his dogs to stop barking at the mailman, or yelling about professional wrestling to his wife. If the stars properly align, he will talk about For Love Of The Game being the best baseball movie of all time.