Upcoming Zac Efron Movies And TV: The Three Men And A Baby Remake And More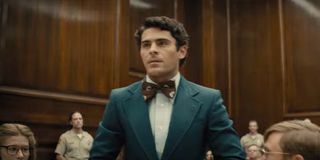 Zac Efron has been cultivating an interesting body of work over the last few years. He's strayed far away from his boy-next-door persona, which people came to love in the High School Musical movies. Now, Zac Efron movies have included a diverse set of characters, everything from serial killers to dads turning 17 again. He will have even more varied projects in the coming years, from his upcoming Three Men and a Baby reboot to appearing in Stephen King's Firestarter remake. Fans of Zac Efron movies and TV shows will have a lot to watch in the next few years.
Zac Efron hasn't just been showing a different side to himself with various fictional characters, but he's been offering a closer look into his personal life with reality shows. He's smashing any box you try to put him in and building a whole new definition of what's considered a Zac Efron movie. With so many upcoming projects, it may be hard to keep track of what Zac Efron movies and TV shows are coming out, so let us give you the rundown of what's next for the star.
Save Ralph - April 6, 2021 (Post-Production)
Zac Efron will be teaming up with Ricky Gervais, Olivia Munn, and Taika Waititi to lend their voices to the animated stop-motion short Save Ralph. Save Ralph was written and directed by Spencer Susser and produced by the Humane Society International. The film is intended to bring attention to the horrors of animal testing and help ban it globally. Ralph, voiced by Taika Waititi, has been blinded in one eye and gone deaf in one of his ears due to animal testing.
The official Save Ralph teaser shows Ralph being interviewed by the voice of Ricky Gervais. Ralph then explains to the audience how he's blind and deaf in one eye and ear, and then demonstrates the ringing noises that he hears. The teaser is played for comedic effect but also shows the real horror that Ralph has endured. We only see Ralph in the teaser, so the rest of the characters are unknown. I think we can assume that Save Ralph will flashback to his days being a lab rabbit and what he endured. You can officially watch the full short Save Ralph on April 6, 2021.
Gold - TBD 2021 (Post-Production)
Gold is an Australian survival thriller directed by Anthony Hayes. According to ScreenDaily, Gold was expected to wrap filming in December 2020. Zac Efron plays one of two strangers who finds a huge gold nugget while traveling through the desert. The two characters plan to share their bounty, but then one leaves, and the other worries that he's been shafted and left on his own. Anthony Hayes will also co-star in Gold.
Hayes spoke about the film to Deadline and said this about Gold's intention:
Based on what Hayes has said about Gold and its description, it seems like Zac Efron's character will be battling natural elements, and possibly people, to protect the gold and survive in the Australian desert. Gold was filmed in the South Australian outback, and it's set to premiere in Australia first but no release date has been announced yet. As of March 2021, the release date still looks to be set for 2021.
Down To Earth Season 2 - TBD 2022 (Filming)
Down to Earth is a hit Netflix series that premiered in July 2020. Down to Earth Season 1 had eight episodes, with Zac Efron and Darin Olien traveling around the world to find sustainable ways to live. Some of the places featured are Iceland, Puerto Rico, and France. It is a lighthearted series that shows a more down to earth Efron, as he learns and tests new ways to live.
In March 2021, it was announced that Down to Earth had been renewed for a second season. Zac Efron and his brother (and Down to Earth producer), Dylan, have been using their Instagrams to document some of the filming. The series seems to currently be filming in Australia, with Efron encountering creatures like kangaroos and dolphins. According to The Daily Mail, Down to Earth Season 2 may also feature Zac's girlfriend Vanessa Valladares, but it's unknown if she'll appear in all the episodes or just a few. According to Deadline, Down to Earth Season 2 is aiming for a 2022 release date.
Three Men And A Baby - TBD (Pre-Production)
In August 2020, Disney announced that Zac Efron would be one of the leads in a Three Men and a Baby remake. The remake is set to premiere on Disney+ with Gordon Gray producing it and Will Reichel writing the script. In January 2021, Disney announced Maurice "Mo" Marable would direct. Three Men and a Baby was an '80s hit for Disney, grossing over $100 million. It then had a 1990 sequel called Three Men and a Little Lady. The first movie starred Tom Selleck, Steve Guttenberg, and Ted Danson.
It was directed by Leonard Nimoy and revolved around three bachelors trying to learn to raise a baby and adjust to fatherhood. As of March 2021, no other cast announcements have been made, but once the other two male leads are announced, I believe filming will begin on the Three Men and a Baby remake. Because filming did begin as of early April 2021, and Efron is currently filming Down to Earth Season 2, the earliest we could see this movie likely won't be until sometime in 2022.
King Of The Jungle - TBD (Pre-Production)
King of the Jungle is based on the real-life of John McAfee, the creator of McAfee Antivirus software. It's about how he cashed out his fortune, left civilization, and then moved to a jungle in Belize. Originally, Michael Keaton was supposed to play McAfee and Seth Rogen was supposed to play Wired magazine journalist Ari Furman.
However, both Rogen and Keaton have left the project. In November 2019, Zac Efron was announced as Rogen's replacement. As of March 2021, no one has been announced in the role of John McAfee. King of the Jungle follows McAfree's compound full of sex, guns, and mayhem, and shows how Furman gets drawn into that lifestyle. Originally, production on King of the Jungle was set to begin in early 2020, but as of March 2021, production has yet to begin on King of the Jungle. With Efron's busy schedule, I wouldn't expect this film's release until late-2022 or early 2023. The movie also needs to find a co-lead, so that could push production even further back for King of the Jungle.
Firestarter - TBD (Pre-Production)
In September 2020, Blumhouse announced that Zac Efron would be the lead of the Firestarter remake. Keith Thomas is set to direct with Scott Teems adapting the screenplay for the film. Jason Blum, Martha De Laurentiis, and Akiva Goldsman will produce. The original 1984 Firestarter starred Drew Barrymore, but this remake will still follow Andy McGee (Efron) and daughter Charlie, who both have powers. Charlie has the power to set fires with her mind, and she and her dad go on the run from a secret government agency looking to control her.
In February 2021, Michael Greyeyes joined the cast to play the main villain. Firestarter is based on a book by Stephen King of the same name. Keith Thomas talked about wanting to use the original movie as a blueprint on how to faithfully adapt the book, but the new movie should have a chance to include some stuff not fully fleshed out in the first adaptation. In March 2021, Thomas spoke about Efron really trying to get to the heart of what drives Andy McGee.
The Greatest Beer Run Ever - TBD (Pre-Production)
The Greatest Beer Run Ever is based on the book The Greatest Beer Run Ever: A Memoir of Friendship, Loyalty and War by Chick Donohue and J.T Molloy. The film will be directed by Peter Farrelly. It will star Zac Efron and Russell Crowe, with Bill Murray possibly in a supporting role. Farrelly also co-wrote the script for The Greatest Beer Run with Brian Currie and Peter Jones.
The film will be an Apple Original movie. It follows Donohue as he tries to bring beer to his childhood buddies in the Army, while they're fighting in Vietnam. Donohue goes to extremes to complete this mission, even going through jungles to find his three friends. Efron will play Donohue and Deadline reported that the hope was to begin production on The Greatest Beer Run ever in August 2021. It will likely film in New Zealand and Australia.
Killing Zac Efron - TBD (Announced)
Killing Zac Efron is a survivalist series. This time, Efron planned to spend 21 days in the wilderness trying to survive on very little. It resulted in Efron actually becoming ill for some time while filming. Killing Zac Efron was first announced in November 2019, and it was being developed for Quibi.
Quibi launched in April 2020, but by December 2020, it had already shut down the service. Killing Zac Efron was one of the planned series to never make it on the platform. In January 2021, Roku channel announced plans to broadcast Quibi content on its channel. So, we have no clue whether Killing Zac Efron will appear on the Roku channel or if Zac Efron and his team will shop the series around to another service or network, or if it will never see the light of day.
There are plenty of Zac Efron movies and TV shows coming out soon. I can't wait to know the 2021 movies' premiere dates to watch more of Zac Efron's evolving career.
Your Daily Blend of Entertainment News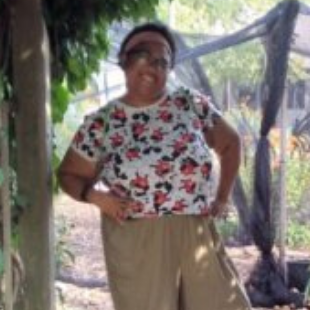 Spent most of my life in various parts of Illinois, including attending college in Evanston. I have been a life long lover of pop culture, especially television, turned that passion into writing about all things entertainment related. When I'm not writing about pop culture, I can be found channeling Gordon Ramsay by kicking people out the kitchen.