Upcoming Regé-Jean Page Movies: What's Ahead For The Bridgerton Star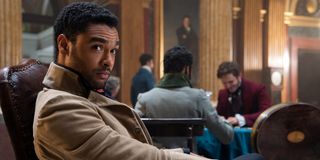 Ever since becoming an overnight sensation following the release of Shonda Rhimes' popular Netflix period romance series, Regé-Jean Page has become pretty much the biggest thing going right now. But even though he won't be returning for Bridgerton Season 2 after shocking the show's diehard fans, this is not the last we'll see of the dreamy British actor. Over the course of the next couple of years, we'll be seeing plenty of the man behind the dashing and sexy Simon Basset as there some potentially great Regé-Jean Page movies on the way.
And while not a lot has been confirmed at this time (just because you want to make those Regé-Jean Page James Bond rumors come true doesn't mean it's going to happen), what we do know for certain is that this is just the beginning for what could be one of the great acting careers of our time. So, dear readers, let's take a break from all the Bridgerton talk and see what's head for the show's former star.
The Gray Man - TBD (Filming)
If someone wanted to make a case for Regé-Jean Page donning a suit and tie, a Walter PPK, and a martini that is shaken and not stirred, then the upcoming spy thriller The Gray Man will be a good a place as any to start the argument. The Netflix-bound action flick from Anthony and Joe Russo, which boasts an massive $200 million budget, will tell the story of veteran CIA operative Court Gentry (Ryan Gosling) as he is betrayed by his former agency and forced to go on the run, being chased by his old colleague Lloyd Hansen (Chris Evans). Joining Gosling and Evans on a stacked The Gray Man cast is Page, though his role has not yet been revealed.
The Gray Man has long been in the works with multiple directors and actors attached to star, including Brad Pitt at one point, but production didn't officially get underway until Mach 2021, per Deadline. And while cameras will continue to keep rolling on the upcoming Netflix spy film throughout the spring, Regé-Jean Page has already completed his portion of the shoot, per The Hollywood Reporter. There is no word as to when we can expect to see The Gray Man land on Netflix, but we should know more on that and Page's mysterious role in the coming months.
Dungeons And Dragons - March 3, 2023 (Filming)
The iconic table-top role-playing game , though popular over the years since its first publication back in 1974, is one somewhat of a resurgence here as of late with shows like Stranger Things and live-streaming services like Twitch introducing the once-feared adventure game to new audiences of all ages. Well, that popularity will surely continue to grow in the coming years with the long-awaited arrival of a new big-budget epic based on the timeless hobby. Dungeons & Dragons, which is being written and directed by the creative pairing of Jonathan Goldstein and John Francis Daley (Spider-Man: Homecoming, Game Night), looks to be the biggest and baddest film adaptation of a franchise that has seen its share of hits and misses over the years.
While not much is known about the movie's plot and or how it will connect the table-top game, the Dungeons & Dragons cast is one that features some pretty big names, including none other than Regé-Jean Page in an undisclosed role. Chris Pine, Michelle Rodriguez, and Justice Smith have also been cast in unspecified roles while Hugh Grant will reportedly take on the role of the villainous Forge Fletcher, per The Hollywood Reporter. Sophia Lillis, of IT and Sharp Objects fame, will also appear in the movie, reportedly as a character named Doric.
Originally set to be released theatrically in May 2022, Dungeons & Dragons is now scheduled to open March 3, 2023 following Paramount Pictures' massive April 2021 shakeup that saw a reshuffling of many of the studio's movies, including Mission: Impossible 7 and Top Gun: Maverick. Production got underway in early 2021.
How To Watch Recent Rege-Jean Page Movies And TV Shows
Even though Regé-Jean Page only has a couple movies coming down the road, there are still plenty of his previous efforts to check out if you haven't already.
Bridgerton (2020)
Chances are you have already watched the debut season of Netflix regency romance drama Bridgerton but there's never been a better time to go back and watch how it all started for Daphne Bridgerton (Phoebe Dynevor) and Simon Basset (Regé-Jean Page) and all of those sexy scenes for the second or perhaps third time.
Sylvie's Love (2020)
Although he doesn't have nearly as large of a role as he does in Bridgerton, Regé-Jean Page plays an important character in Eugene Ashe's 2020 Amazon original Sylvie's Love. In the romance drama that follows Sylvie (Tessa Thompson) spending years falling in love with saxophonist Robert (Nnamdi Asomugha), Page takes on the role of Chico, a talented drummer and close friend of the exceptional jazz musician.
Stream Sylvie's Love on Amazon.
For The People (2018 - 2019)
Before working with Shonda Rimes on Bridgerton, Regé-Jean Page starred on another one of the television producer's recent drama series: For the People. The courtroom drama, which followed the cases and lives of prosecutors and defense lawyers in the Southern District of New York Federal Court, saw Page take on the role of young assistant US Attorney Leonard Knox. He would remain on the show until its 2019 cancellation after two seasons on ABC.
Mortal Engines (2018)
A couple years before he became one the most talked about actors in show business, Regé-Jean Page had a role in the 2018 steampunk adventure film Mortal Engines, playing a character by the name of Madzimoyo Khora, a captain of one of the many airships seen in the YA adaptation.
Rent/Buy Mortal Engines on Amazon.
Buy Mortal Engines on DVD/Blu-ray on Amazon.
Those are all the upcoming Regé-Jean Page movies you can expect to see in the coming years as well as some of his recent work worth checking out. With someone with as much momentum and potential as the former Bridgerton star, expect to see much more of him in the years to come. If you want to check out what else is coming to your local theater and streaming service this year, check out CinemaBlend's list of 2021 movie premiere dates.
Your Daily Blend of Entertainment News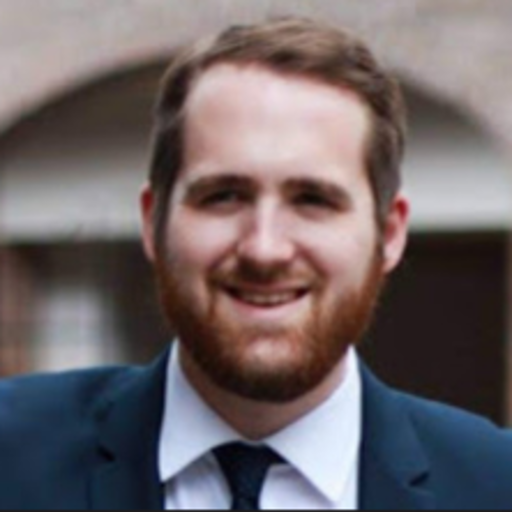 Philip grew up in Louisiana (not New Orleans) before moving to St. Louis after graduating from Louisiana State University-Shreveport. When he's not writing about movies or television, Philip can be found being chased by his three kids, telling his dogs to stop barking at the mailman, or yelling about professional wrestling to his wife. If the stars properly align, he will talk about For Love Of The Game being the best baseball movie of all time.