Upcoming Don Cheadle Movies And TV Shows: What's Next For The Marvel Star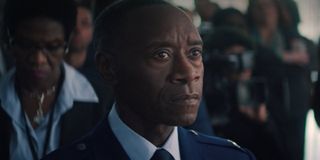 Whether he is appearing in gritty dramas like Boogie Nights, star-studded heist films like the Oceans trilogy, or in the Marvel Cinematic Universe as War Machine, Don Cheadle has continued to entertain audiences while at the same time continuing to grow as an actor. For nearly 40 years now, the Marvel star and Academy Award nominee (Hotel Rwanda) has remained one of the most charismatic actors in film and television, and it doesn't look like he has any plans of slowing down anytime soon.
So, what upcoming Don Cheadle movies and TV shows can we expect to see from the Golden Globe winner (The Rat Pack, House of Lies) in the next year, two years, and beyond? Quite a lot, actually. With everything from the pop-culture explosion that is Space Jam: A New Legacy to another movie with longtime director pal Steven Soderbergh, there's a lot to look forward to in the near future. Then there's that business with the Disney+ series Armor Wars, which has just about everyone excited.
Space Jam: A New Legacy - July 16, 2021 (Completed)
There has been talk of a sequel to the Michael Jordan/Looney Tunes crossover film Space Jam ever since the live-action/animation hybrid first hit theaters in 1996, but now it's actually happening 25 years later. The highly anticipated Space Jam: A New Legacy sees LeBron James taking over for Michael Jordan in a story that centers around the NBA star's on-screen son, Don James (Cedric Joe), getting trapped in a computer program created by the villainous AI-G Rhythm (Don Cheadle). With the help of Bugs Bunny, Daffy Duck, and the rest of the Looney Tunes gang, LeBron puts together a team to defeat the rogue algorithm and his Goon Squad.
After years of failed attempts to continue the Space Jam franchise, Warner Bros. officially moved forward with the LeBron James version in 2014, but principal photography wouldn't begin for another five years following more delays. Though most of the film was completed in 2020, several changes were made, following outrage for the over-sexualization of Lola Bunny and controversy surrounding Pepé Le Pew.
Space Jam: A New Legacy is slated to premiere in theaters and on HBO Max on July 16, 2021, and will remain on the streaming service for 31 days before being removed like the other Warner Bros. movies being released that way in 2021.
With/In - TBD (Post-Production)
Since about halfway through 2020, we have seen multiple movies which were filmed during some state of quarantine. There is everything from HBO's Coastal Elites to the Shudder horror film Host, and the critically acclaimed Malcolm & Marie, which received award considerations following its release in early 2021. Now it looks like there will be another addition to the shot-in-quarantine genre with the upcoming release of With/In, a star-studded anthology drama consisting of more than a dozen short films starring everyone from Chris Cooper to Don Cheadle and Julianne Moore to Rebecca Hall, with many of the actors also writing and directing each mini-film.
According to Deadline, the anthology is the brainchild of Trudie Styler, Celine Rattray, and Margaret Nagle, who approached their friends and asked them to come up with stories that center on being stuck inside during the pandemic. Each of the 13 films were shot individually with producers and other crew members assisting through Zoom. Per a Variety report, With/In is in post-production but no release date has been announced at this time.
No Sudden Move - TBD (Post-Production)
Don Cheadle has worked with director Steven Soderbergh just about more than anyone not named George Clooney at this point, and that partnership will see its next chapter with the upcoming release of the crime thriller No Sudden Move, when the star-studded drama lands on HBO Max at some point in the near future. Per Deadline, the movie, which is led by Cheadle, Benicio del Toro, David Harbour, and nearly a dozen of today's biggest movie and TV stars, will center on a group of small-time criminals in 1955 Detroit who are hired to steal what appears to be simple document. If you've seen any of Soderbergh's previous films, you'll know that things never really go according to plan.
First announced back in November 2019, No Sudden Move went through a juggling act with its leads prior to the start of production the following September with George Clooney, John Cena, Josh Brolin, and others dropping out due to delays brought on by the pandemic. It wasn't all bad news, however, as Matt Damon was added in a cameo role prior to production wrapping in November 2020. There is no word exactly when post-production work will be completed and when No Sudden Move will drop on HBO Max.
Black Stallions - TBD (Announced)
In addition to being one hell of a dramatic actor, Don Cheadle can also handle himself quite nicely in more comedic roles, as seen in shows like House of Lies, and with his scene-stealing joke in Avengers: Age of Ultron. Well, Cheadle's comedy background will come in handy if the long-in-the-works Netflix sports comedy Black Stallions ever gets off the ground. The movie, which was first announced back in 2018 is set to feature Cheadle, Kevin Hart, and Lil Rel Howery as rival brother jockeys in the world of competitive horse racing.
Nothing has been revealed about Black Stallions since the movie was first revealed by Deadline three years ago, but you can never count something out, especially with the upcoming Netflix release of Zack Snyder's Army of the Dead, which sat in various stages of development hell for more than a decade before finally getting a release date on the streaming giant.
Prince Of Darkness - TBD (Announced)
In the past, Don Cheadle has portrayed real-life people like Paul Rusesabagina in Hotel Rwanda, Sammy Davis Jr. in The Rat Pack, and Miles Davis in Miles Ahead, a film he co-wrote and directed back in 2015. There could be another addition to that list if Prince of Darkness, a biopic about 19th Century black millionaire Jeremiah G. Hamilton ever gets off the ground. In April 2017, Variety announced that Cheadle would be starring in and co-writing the film with Steven Baigelman, who helped the actor with the script for the Miles Davis biopic.
Based on Shane White's book Prince of Darkness: The Story of Jeremiah G. Hamilton, Wall Street's First Black Millionaire, the movie is set to follow the larger-than-life character as he amasses his $2 million fortune ($48 million in 2021 dollars) and becomes a legend in the business world. Unfortunately, there hasn't been much in the form of details about the movie's plot or even when Prince of Darkness will enter production.
Armor Wars (TV Series) - TBD (Pre-Production)
Ever since not getting much time to decide if he wanted to join the Marvel Cinematic Universe in Iron Man 2, Don Cheadle has become one of the franchise's most prolific stars with his portrayal of James Rhodes, aka War Machine. Fans have never really gotten too much backstory for War Machine, but the upcoming Disney+ original series Armor Wars looks to change that when it reveals "a lot" about the character. Included in the slate of Disney+ shows announced in December 2020, Armor Wars will premiere at some point in the coming years and explore a post-Blip world in which War Machine is still dealing with the loss of his best friend and fellow Avenger Tony Stark.
We know that Armor Wars will follow James Rhodes as he confronts one of Tony Stark's greatest fears — his tech falling into the wrong hands — but there is still a lot about the show which remains a mystery at this time. If we go by comments made by Don Cheadle in a February 2021 interview with ET Online, we can expect to see cameras start rolling on the Disney+ Marvel series at some point this spring.
Armor Wars isn't the only upcoming Marvel TV show coming to Disney+, as multiple series have been announced for the streaming service in recent months.
The Wonder Years (TV Series) - TBD (Pre-Production)
In case you haven't heard, there are currently plans over at ABC to reboot the 1980s classic coming-of-age series The Wonder Years. With a promising cast, unique spin on the story, and involvement from the stars and producers of the original, things are looking on the up-and-up for the TV project. The show's prospects got even better in March 2021 when Deadline reported on the casting of Don Cheadle as the show's narrator in the pilot and series if the powers that be at ABC give it a series order later on.
For those not caught up to speed, The Wonder Years reboot will follow the Williamses, a black middle-class family in Montgomery, Alabama, in the final years of the 1960s with the main focus being put on the family's teenage son Dean (Elisha "EJ" Williams), in a similar fashion to Kevin Arnold (Fred Savage) on the original show 30 years ago. The original The Wonder Years featured Daniel Stern as the show's narrator, the adult version of Kevin Arnold.
The Wonder Years' pilot is slated to enter production at some point in spring 2021.
As you can see, Don Cheadle will continue to be one of the hardest working actors in Hollywood these next few years with a slate of upcoming movies and TV shows. If you want to know what's coming out sooner, however, go on and check out CinemaBlend's list of 2021 movie premiere dates for all the latest on movies coming to theaters and a myriad of streaming services.
Your Daily Blend of Entertainment News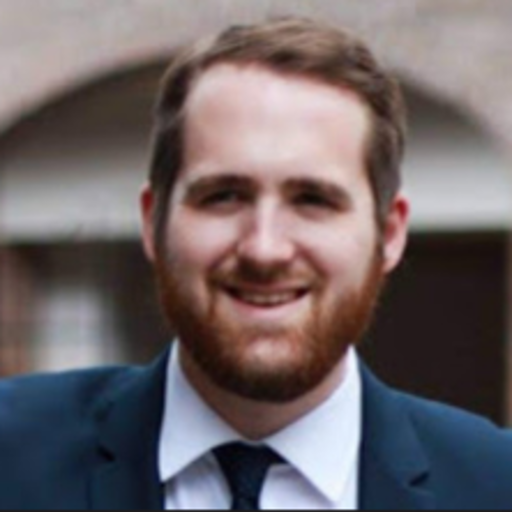 Philip grew up in Louisiana (not New Orleans) before moving to St. Louis after graduating from Louisiana State University-Shreveport. When he's not writing about movies or television, Philip can be found being chased by his three kids, telling his dogs to stop barking at the mailman, or yelling about professional wrestling to his wife. If the stars properly align, he will talk about For Love Of The Game being the best baseball movie of all time.