14 Actors Who Have Appeared In Star Wars And The Marvel Movies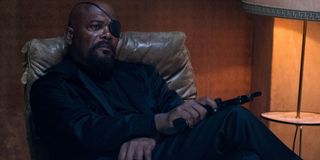 From a galaxy far away to the most successful cinematic universe of all time, and the other way around, there have been multiple actors who have appeared in Star Wars movies and Marvel movies throughout their career. It doesn't take long to come up with names like Samuel L. Jackson, Natalie Portman, Lupita Nyong'o, and Mads Mikkelsen, but there have been actors whose performances in either the MCU or Star Wars that have been lost to time. But no more as we have put together an extensive list of the actors who have shown up at time or another in both franchises.
Now, before we get started we should lay out some rules about who is being included and why. The list only includes actors who have appeared in the MCU in addition to Star Wars at some point. This doesn't include any of the films in the Sony Pictures Universe of Marvel Characters or any other Marvel film franchise like X-Men or Sam Raimi's Spider-Man trilogy.
Samuel L. Jackson - Mace Windu/Nick Fury
When thinking of actors who have shown up in Star Wars and the MCU over the years, the first person to come to mind is more times than not none other than Samuel L. Jackson. I mean how could you forget Mace Windu and his awesome purple lightsaber in the Prequel Trilogy starting with the family friendly Star Wars: Episode 1 - The Phantom Menace and his badass scenes throughout his other two appearances in the trilogy.
And then there is Samuel L. Jackson's work in the MCU, which started with the iconic Iron Man post-credits scene when his version of Nick Fury introduced himself to Tony Stark (Robert Downey Jr.) about starting the Avengers Initiative. The rest, well, it's history, and Fury has become one of the franchise's most beloved and mysterious characters to date.
Natalie Portman - Padmé Amidala/Jane Foster
Natalie Portman is another massive star to appear in both Star Wars and the Marvel Cinematic Universe with plenty more Marvel on the way including her return for Thor: Love and Thunder. First introduced to the MCU in 2011's Thor as Jane Foster, one the world's premier astrophysicists and eventual love interest to Chris Hemsworth's God of Thunder, Portman appeared in the franchise's second installment Thor: The Dark World in 2013 before stepping away from Marvel for what will be nearly a decade before she takes up the mantel of Lady Thor in the upcoming sequel.
Natalie Portman was also instrumental throughout the three Star Wars prequels as the queen-turned-senator from Naboo and eventual mother of Luke and Leia before dying of a broken heart in Star Wars: Episode 3 - Revenge of the Sith.
Paul Bettany - Dryden Vos/Vision/Jarvis
Even though Solo: A Star Wars Story is considered a failure by many, one of the 2018 film's stars, Paul Bettany is actually quite fond of the standalone movie. And honestly, he has every right to feel that way considering he was one of the best things about the movie (along with another actor who appeared in both Star Wars and the MCU) with his portrayal of Dryden Vos, the figurehead leader of the Crimson Dawn crime syndicate.
Paul Bettany's stellar Solo performance is par for the course for the talented and versatile actor who has been in the Marvel Cinematic Universe longer than just about everyone else. After voicing Tony Stark's AI Jarvis going back to 2008's Iron Man, Bettany portrayed the character as well as Vision in a number of MCU movies before getting his very own Disney+ series with WandaVision in 2021 where he trolled the hell out of the show's fans.
Andy Serkis - Supreme Leader Snoke/Ulysses Klaue
More times than not, when we see Andy Serkis in a movie, it's either under a ton of makeup or a CGI character brought to life by the actor's masterful motion-capture work. That can't be said for his two appearances in the MCU where he portrayed crime lord Ulysses Klaue in Avengers: Age of Ultron and again in Black Panther (with that deadly cybernetic arm) before getting killed off by Killmonger (Michael B. Jordan) before the villain made his return to Wakanda.
Over on the Star Wars side of things, Andy Serkis did what he does best when he performed all the motion-capture work for Supreme Leader Snoke starting in The Force Awakens before being cut in half in the much-maligned sequel The Last Jedi. And while everyone thought the character (and Serkis) would have a much longer shelf life in the franchise, his early departure shouldn't take away from his performance.
Benicio Del Toro - DJ/The Collector
Benicio del Toro has appeared in three different MCU movies over the years, portraying Taneleer Tivan, aka The Collector, in Thor: The Dark World, Guardians of the Galaxy, and finally Avengers: Infinity War. A crucial character in the Infinity Saga, The Collector played a prominent role in helping audiences better grasp the concept of the Infinity Stones and Thanos' quest to secure all six.
Long before he appeared as DJ, the untrustworthy codebreaker in Star Wars: The Last Jedi, Benicio del Toro was originally up for the role of Darth Maul in The Phantom Menace but later dropped out and delayed his debut in the galaxy far, far away for nearly 20 years.
Donald Glover - Lando Calrissian/Aaron Davis/Prowler
Donald Glover was already a big name when he was cast as Lando Calrissian in Solo: A Star Wars Story with his popular Atlanta series and work on Community making a strong case, but he reached another level of stardom when he took on the role first made popular by Billy Dee Williams nearly 40 years earlier. And while Solo wasn't anyone's favorite Star Wars movie, Glover's Lando was worth the price of admission alone.
A year before making his Star Wars debut, however, Donald Glover appeared in Spider-Man: Homecoming in a seemingly small capacity, but as a character with an extensive history in Marvel Comics. His one-scene performance as Aaron Davis, aka Prowler was a fun little easter egg and one that CinemaBlend predicted back in June 2016. Let's just hope this wasn't a one-and-done role for the Hollywood renaissance man.
Mads Mikkelsen - Galen Erso/Kaecilius
Mads Mikkelsen, who has made a career out of playing villains, served as one of the main antagonists in 2016's Doctor Strange when he took on the role of Kaecilius, a former member of the Masters of the Mystics Arts who brought Dormammu to Earth before becoming forever trapped in the Dark Dimension.
Over in Star Wars, however, Mads Mikkelsen played a less evil character (considering the circumstances) with his portrayal of Galen Erso, the father of Jyn Erso (Felicity Jones) in Rogue One: A Star Wars Story. Although he was responsible for the creation of the Death Star, Erson did put in a crucial flaw in the battle station's defenses.
Lupita Nyong'o - Maz Kanata/Nakia
Andy Serkis isn't the only future Marvel actor to pull of some impressive motion-capture work in a Star Wars movie as Lupita Nyong'o helped bring the CGI character Maz Kanata to life in 2015's The Force Awakens. With the help of talented artists, Nyong'o's animated Force-sensitive character who proved to be a key ally for Rey (Daisy Ridley) and company throughout the sequel trilogy.
Not long after appearing in Star Wars, Lupita Nyong'o moved over to the Marvel Cinematic Universe where she took on the role of Nakia, one of T'Challa's (Chadwick Boseman) biggest allies and love interest in Black Panther.
Forest Whitaker - Saw Gerrera/Zuri
Forest Whitaker's Zuri was at the center of the complicated history of Wakanda that came back to nearly overthrow reclusive nation in Black Panther, but even though the elder was responsible for one of T'Chaka's (John Kani) worst moments, he tried to prevent history from repeating itself, putting his life on the line in the process.
Over on the Star Wars side of thing, Forest Whitaker portrayed the paranoid revolutionary figure Saw Gerrera in Rogue One: A Star Wars Story that walked a fine line between ally of the rebellion and overzealous terrorist. That moral ambiguity was one of the reasons why Whitaker enjoyed taking on the memorable character.
Jon Favreau - Rio Durant/Happy Hogan
In addition to creating the hit Disney+ series The Mandalorian, actor/director/producer/writer Jon Favreau has appeared in the Star Wars galaxy in an acting role, voicing Rio Durant in Solo: A Story Wars Story. The good-natured, four-armed pilot was at the center of the film's big heist, dying in the process.
Over on the Marvel side of things, there are few people who have been more instrumental in launching the MCU and keeping it going over the years than Jon Favreau. In addition to directing two of the first three movies in the franchise with his Iron Man movies, Favreau has appeared in numerous movies as Happy Hogan, including giving us one of the most emotional scenes in Avengers: Endgame.
Ben Mendelsohn - Orson Krennic/Talos
History would tell you that Ben Mendelsohn would have been the one playing the villain when he appeared as Talos, one of the main Skrulls at the center of Captain Marvel, but the veteran Australian actor proved that he was capable of playing an unassuming hero who doesn't look like he's going anywhere anytime soon.
The same can't be said for his portrayal of the Imperial Orson Krennic in Rogue One: A Star Wars Story. Even though he never really got a fair shake and was constantly knocked down a few pegs by Grand Moff Tarkin (Guy Henry) who even took Krennic's Death Star from him, when the director of the Imperial's military research division was about as evil as evil can be.
Hannah John-Kamen - First Order Bridge Officer/Ghost
Hannah John-Kamen appeared as Ant-Man and the Wasp antagonist Ava Starr, aka Ghost, a character who needed a special suit to provide relief for her unstable quantum state following an accident as a young child. And while not much has been said about a possible return to the MCU, John-Kamen has teased fans about that for a couple years now.
A couple years before she joined the MCU, Hannah John-Kamen appeared briefly in Star Wars: The Force Awakens as the First Order bridge officer who told General Hux (Domhnall Gleeson) that Starkiller Base's powerful weapon would soon be operational.
Richard Armitage - Naboo Fighter Pilot/Heinz Kruger
Richard Armitage, who would go on to portray Thorin Oakenshield in Peter Jackson's Hobbit trilogy, appeared in his first movie back in 1999 when he had a very small part as a Naboo fighter pilot in Star Wars: Episode I - The Phantom Menace.
A little more than a decade later, Richard Armitage would make a lot of out of a short amount of time in Captain America: The First Avenger, appearing as Hydra spy Heinz Kruger who attempts to steal the super soldier serum and kills Abraham Erskine (Stanley Tucci) before being chased down by Steve Rogers (Chris Evans) and his new superhuman powers.
Peter Serafinowicz - Darth Maul (Voice)/Garthan Saal
And then there is Peter Serafinowicz, who played Nova Corps officer Garthan Saal in Guardians of the Galaxy. Featured in several key scenes throughout the 2014 surprise hit, Saal was one of the Nova Corps pilots to sacrifice themselves in an attempt to prevent Ronan the Accuser (Lee Pace) from decimating Xandar.
Fifteen years before joining the MCU, Peter Serafinowicz provided the voice of Darth Maul in Star Wars: Episode I - The Phantom Menace after he was brought in to overdub Ray Park's original dialogue during post-production. He would later have harsh words for the movie.
These are just a few of the actors who have appeared in Star Wars and the MCU over the years, as dozens have appeared in smaller roles in each property. This also doesn't even begin to touch on the names who have appeared in Star Wars or Marvel shows like The Falcon and the Winter Soldier's Erin Kellyman, Luke Cage's Jessica Henwick, or The Mandalorian's Rosario Dawson and Ming-N Wen. We will just have to wait and see if this list continues to grow with all the upcoming Star Wars movies and Marvel Phase 4 and beyond.
Your Daily Blend of Entertainment News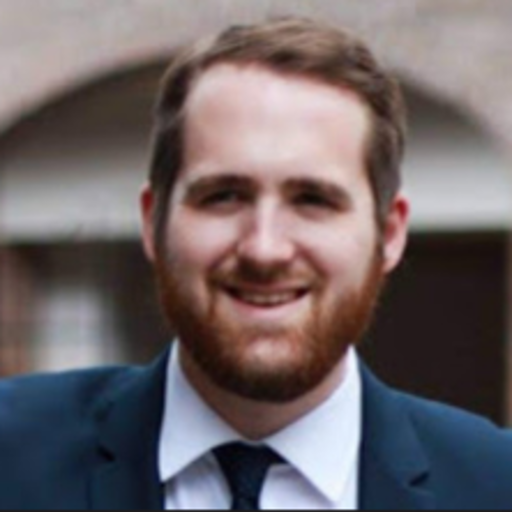 Philip grew up in Louisiana (not New Orleans) before moving to St. Louis after graduating from Louisiana State University-Shreveport. When he's not writing about movies or television, Philip can be found being chased by his three kids, telling his dogs to stop barking at the mailman, or yelling about professional wrestling to his wife. If the stars properly align, he will talk about For Love Of The Game being the best baseball movie of all time.