Michael B. Jordan's Best Movies And How To Watch Them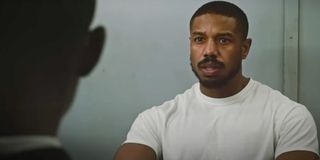 CinemaBlend participates in affiliate programs with various companies. We may earn a commission when you click on or make purchases via links.
Michael B. Jordan is at the peak of his acting career, which will soon expand to directing. Jordan has been acting since 1999, but over the last decade, he has established himself as one to watch. He's appeared in some worldwide blockbusters, critically acclaimed independent films, and a few superhero movies. With the rise of his star power has come a dedicated fan base ready and willing to watch all of his films and TV shows, but especially the best Michael B. Jordan movies.
There is at least one of the best Michael B. Jordan movies or shows available streaming on services like Netflix, Hulu, and HBO Max. For those not available streaming yet, they're easy to access by renting on a Video On Demand (VOD) service. If you're anxious to watch more Michael B. Jordan movies, use this list as a guide on where to find the best Michael B. Jordan movies streaming and available to rent.
Creed (2015)
Ryan Coogler directed Creed, a spin-off of the Rocky franchise. Rocky (Sylvester Stallone) returns to coach and mentor former opponent Apollo Creed's son, Adonis "Donnie" Creed (Michael B. Jordan). It's a typical sports film, as our hero Donnie must overcome both external and internal obstacles. He'll train hard, learn about discipline, love, and the stakes it takes to become one of the greatest. Creed also stars Tessa Thompson, Phylicia Rashad, Tony Bellew, and Wood Harris.
Creed is one of Michael B. Jordan's most popular films because sports movies are generally inspiring and fun, but this one also brings Rocky out of retirement (who we're always excited to see), while also beginning to establish Donnie Creed's legacy.
Rent Creed digitally on Amazon.
Buy Creed on DVD/Blu-ray on Amazon.
Creed II (2019)
Creed II continues Rocky and Donnie's journey. This time, Steve Caple Jr. directed the sequel, with Ryan Coogler acting as executive producer. Old enemies resurface as Donnie finds himself facing off against the son of his father's old rival, Ivan Drago (Dolph Lundgren). Creed must face a new, deadlier opponent while dealing with new trials and tribulations with his family, friends, and girlfriend Bianca (Tessa Thompson). Phylicia Rashad, Wood Harris, and Sylvester Stallone also return for Creed II.
Creed II gives fans another look into Donnie's life and continues to build the character in a way that makes root for him and someone you want to follow in as many movies as Jordan wants to do as this character. The cast and crew are currently working on filming Creed III, so we'll see a lot more of Donnie, Bianca, and the others soon.
Rent Creed II digitally on Amazon.
Buy Creed II on DVD/Blu-ray on Amazon.
Black Panther (2018)
Black Panther follows T'Challa (Chadwick Boseman) and the people of Wakanda as his kingdom is challenged by his cousin, Erik Killmonger (Michael B. Jordan). Ryan Coogler directed Black Panther. The cast includes Lupita Nyong'o, Danai Gurira, Daniel Kaluuya, Letitia Wright, Angela Bassett, and Martin Freeman.
Black Panther is a Marvel superhero film which brought the vibrant world of Wakanda to life and really introduced the world to the noble king T'Challa (though he had appeared in other Marvel movies prior to this one). It creates this highly advanced world with warriors, heroes, sheroes, kings, and queens. Fans will soon return to the world of Wakanda in 2022, but whether Killmonger makes an appearance in the sequel is still a mystery, despite Jordan's denial.
Stream Black Panther on Disney+
Rent Black Panther digitally on Amazon.
Buy Black Panther on DVD/Blu-ray on Amazon.
Chronicle (2012)
Chronicle is the 2012 science-fiction drama directed by Josh Trank. It follows three teens as they start to develop powers. Dane DeHaan, Alex Russell, and Michael B. Jordan play the trio. Getting powers is all fun and games, until one of them begins to show a super villain-y side. Chronicle is part of the found footage genre of filmmaking and it is definitely one of the greatest ones.
Chronicle is both a really interesting super hero film and a study on being a teenage male, and what happens when power starts to corrupt. This is one of Michael B. Jordan's first major co-starring roles. It's also a film that made more people stop and take notice.
Rent Chronicle digitally on Amazon.
Buy Chronicle on DVD/Blu-ray on Amazon.
Without Remorse (2021)
Without Remorse is the film adaptation of Tom Clancy's book of the same name. It follows John Kelly (Michael B. Jordan) as he goes on a mission to get revenge on those who targeted him and took away his family. It's an action-thriller that's non-stop action with a side of heart. Without Remorse is one of the best movies on Amazon Prime right now. It's also one of the highly anticipated 2021 movies available to stream.
It gives Jordan's fans a further look at his potential to lead an action franchise, and Tom Clancy fans can see one of their favorite heroes come to life. Stefano Sollima directed Without Remorse, and the cast includes Jamie Bell, Jodie Turner-Smith, and Guy Pearce.
Stream Without Remorse on Amazon Prime.
Just Mercy (2019)
Just Mercy is a legal drama directed by Destin Daniel Cretton. It's based on the true life story of Walter McMillian (played by Jamie Foxx), a man who was wrongfully convicted and tried for murder in the late '80s and early '90s. Bryan Stevenson (played by Michael B. Jordan) is the young lawyer who takes on his case, a case many believed was hopeless. Just Mercy's cast includes Brie Larson, Rob Morgan, and Tim Blake Nelson.
Just Mercy is a film about the injustices of the legal system, especially for those of a certain color. However, it's also about having someone willing to fight in your corner, even when the odds are stacked high against you. The entire cast of Just Mercy gives great performances, and it's definitely one of Michael B. Jordan's best movies to watch.
Buy Just Mercy digitally on Amazon.
Buy Just Mercy on DVD/Blu-ray on Amazon.
Fruitvale Station (2013)
Ryan Coogler directed Fruitvale Station (his feature directorial debut). It stars Michael B. Jordan as Oscar Grant and chronicles the real-life events that led to a police officer killing Grant on New Year's day in 2009. Fruitvale Station does a great job of letting the viewers get to know and care about Oscar Grant, so that his tragic death is felt not only by those who knew and loved him but by the Fruitvale Station audience.
It's a powerful debut by Coogler and one of Michael B. Jordan's best movies and performances. It's a haunting film but one that needs to be seen, both for the subject matter and as a tribute to Oscar Grant. The Fruitvale Station cast includes Melonie Diaz, Kevin Durand, Octavia Spencer, and Chad Michael Murray. It's one of the best movies on Netflix right now.
Stream Fruitvale Station on Netflix.
Rent Fruitvale Station digitally on Amazon.
Buy Fruitvale Station on DVD/Blu-ray on Amazon.
That Awkward Moment (2014)
That Awkward Moment follows three 20-something bachelors, played by Zac Efron, Miles Teller, and Michael B. Jordan, as they try to navigate the complicated world of relationships and dating. That Awkward Moment's cast also includes Imogen Poots, Mackenzie Davis, and Jessica Lucas. The film was directed by Tom Gormican. It's a romantic drama that focuses as much on the importance of friendships as it does the importance of romantic relationships.
The friendship between these three men is at the center of That Awkward Moment, so it relies a lot on Teller, Jordan, and Efron's on-screen chemistry. They succeed at convincing you that these three men are not great at romantic relationships but are always there for each other when needed.
Rent That Awkward Moment digitally on Amazon.
Buy That Awkward Moment on DVD/Blu-ray on Amazon.
Pastor Brown (2010)
Pastor Brown follows Jessica (Salli Richardson), an exotic dancer who becomes the pastor of her father's church when he becomes ill. Taking over the church helps Jessica grow and reconnect with her teenage son Tariq (Michael B. Jordan). However, not everyone is happy to see Jessica take over the church. Pastor Brown's cast also includes Keith David, Nicole Ari Parker, Tasha Smith, Michael Beach, Monica, Tisha Campbell-Martin, India.Arie, and Ernie Hudson.
Rockmond Dunbar directed Pastor Brown. It's a made-for-TV film that debuted on Lifetime Made for TV movies and Lifetime flicks have a certain tone and quality to them. Some people love them, and others...not so much, so Pastor Brown is definitely not going to be everyone's cup of tea. However, it's one of Michael B. Jordan's early films, so if you're a fan, you may want to check this one out.
Buy Pastor Brown digitally on Amazon.
Buy Pastor Brown on DVD/Blu-ray on Amazon.
Justice League: The Flashpoint Paradox (2013)
Jay Oliva directed the animated film Justice League: The Flashpoint Paradox. It features voice work by Justin Chambers, C. Thomas Howell, Kevin Conroy, Kevin McKidd, Nathan Fillion, and Michael B. Jordan. Barry Allen (Chambers) experiences a world where his mother, Nora, never died. It's far from his norm, especially with his powers gone.
The Justice League and other DC superheroes have completely changed or been erased from existence in this timeline. Michael B. Jordan voices Victor Stone/Cyborg. The Flashpoint Paradox storyline could be what the upcoming The Flash movie follows, so you may want to watch this great animated film before its release.
Stream Justice League: The Flashpoint Paradox on HBO Max.
Rent Justice League: The Flashpoint Paradox on Amazon.
Buy Justice League: The Flashpoint Paradox on DVD/Blu-ray on Amazon.
There are many upcoming Michael B. Jordan movies in the works, but until then, you can enjoy some of these films, which are available to rent and on streaming services. Michael B. Jordan can next be seen on December 10, 2021, in A Journal for Jordan, directed by Denzel Washington.
Your Daily Blend of Entertainment News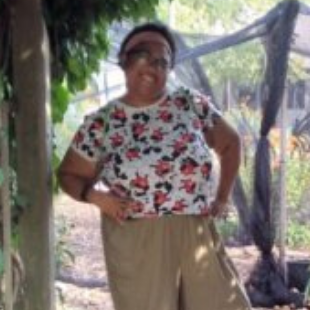 Spent most of my life in various parts of Illinois, including attending college in Evanston. I have been a life long lover of pop culture, especially television, turned that passion into writing about all things entertainment related. When I'm not writing about pop culture, I can be found channeling Gordon Ramsay by kicking people out the kitchen.