12 Joe Manganiello Movies And TV Shows To Watch Streaming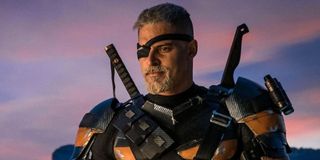 CinemaBlend participates in affiliate programs with various companies. We may earn a commission when you click on or make purchases via links.
Walking wrestling encyclopedia and passionate Dungeons and Dragons fan Joe Manganiello has carved out a remarkable career for himself over the years, appearing in dozens of movies and TV shows. During that time, Manganiello has played everything from an iconic comic book assassin in Zack Snyder's Justice League to a hunky werewolf on True Blood, with anything and everything in between.
If you are looking for a good Joe Manganiello movie or TV show to help pass the time without boring yourself, you won't have any trouble finding entertaining titles in the muscle-bound actor's the catalog of great roles. But, deciding on one, two, or even 12 is no easy task, and that can seriously cut into your movie-watching experience. So, to help everyone out, we've put together a list of great movies and TV shows featuring the versatile actor which you can stream right now.
Zack Snyder's Justice League (2021) - HBO Max
The four-hour DC superhero epic Zack Snyder's Justice League, one of the most notable comic book movies of the past few years, brought the acclaimed director's original vision for 2017's dismal Justice League to HBO Max subscribers in early 2021. With a more fleshed out story, much more heart and emotion, and plenty of extra scenes, this crossover event centering on DC's league of heroes trying to save humanity from the evil Darkseid was well worth the wait. Plus, it also features an extra appearance by Joe Manganiello's Slade Wilson, a.k.a. Deathstroke, in the much talked about "Knightmare" epilogue.
Stream Zack Snyder's Justice League on HBO Max.
True Blood (2008 - 2014) - HBO Max
The HBO vampire drama series True Blood ran on the premium cable network for seven seasons starting in August 2008, creating superstars out of its talented ensemble cast. Detailing the intertwined relationships (both amicable and not so much) between humans, vampires, and werewolves, the show had the perfect mix of the romance, action, drama, and exaggerated Louisiana accents from the residents of the fictional town of Bon Temps. Joining the True Blood cast in Season 3, Joe Manganiello played werewolf packmaster Alcide Herveaux, a character who would become a fixture for the remainder of the series' run.
Spider-Man (2002) - Starz
Sam Raimi's 2002 superhero origin story, Spider-Man, follows Peter Parker (Tobey Maguire) as he is transformed from an intelligent yet socially inept high school newspaper photographer into the iconic webslinger, after being bitten by a radioactive spider. The second half of the summer blockbuster (which brought in $825 million worldwide) largely focuses on Spider-Man's battles with the crazed Green Goblin (Willem Dafoe) and Daily Bugle editor J. Jonah Jameson (J.K. Simmons), but Parker's bitter enemy in the early goings of the story is none other than Flash Thompson (Joe Manganiello). This also just so happens to be Manganiello's first acting credit.
Magic Mike (2012) - HBO Max
Steven Soderbergh's 2012 dramedy Magic Mike follows Michael Lane (Channing Tatum), a star male stripper at the Xquisite night club as he attempts to make ends meet while also taking Adam, a.k.a. "The Kid" (Alex Pettyfer), under his wing as a protege. The movie largely focuses on the day-to-day lives of the male strippers at the club owned by former dancer Dallas (Matthew McConaughey), but it also spends a considerable amount of time showing off the physiques and moves of the ensemble cast, which includes 2021 WWE Hall of Fame inductee Kevin Nash as Tarzan, and Joe Manganiello as Big Dick Richie. If you like Manganiello walking around shirtless on True Blood, wait until you see him on stage in Magic Mike.
How I Met Your Mother (2005 - 2014) - Hulu
The hit CBS comedy series How I Met Your Mother spent nine seasons walking its audience through the ups and downs of Ted Mosby's (Josh Radnor) life before he settled down and had kids. With narration provided by Bob Saget, an older Ted walks his children through a series of flashbacks which involve everything from failed relationships and lifelong friendships with his close-knit friend group. In addition to the show's core cast, How I Met Your Mother also featured a massive group of recurring characters, including Joe Manganiello's Brad Morris. Appearing sporadically throughout the series starting with Season 2, Brad is introduced as Marshall Eriksen's (Jason Segel) law school buddy before the two recently dumped friends go on a series of adventures which become awkward for everyone else.
Stream How I Met Your Mother on Hulu.
Archenemy (2020) - Hoopla
The 2020 mystery-thriller Archenemy tells the story of Max Fist (Joe Manganiello), a supposed superhero from another dimension who, upon arriving on Earth, has lost all of his superpowers. While everyone he comes in contact with thinks he's a lunatic with one hell of a tall tale, a teenager named Hamster (Skylan Brooks) gives Max a chance and actually buys his story. Together, Max and Hamster set out to wipe the streets clean of a local drug syndicate led by a vicious and notorious crime boss. Not your conventional superhero action film, Archenemy, thanks in part to Manganiello, really pushes the genre to its boundaries.
Pee-Wee's Big Holiday (2016) - Netflix
When Joe Manganiello (playing himself) strolls into Pee-wee Herman's (Paul Reubens) Fairville diner one fine day, he quickly takes a liking to the lovable character asks him to leave his home to travel to New York City for the actor's birthday party. What follows is the 2016 Netflix original movie Pee-wee's Big Holiday, which sees the iconic comedy character and his signature suit travel across the country to get to the Big Apple in time for his actor friend's party. This movie, thanks in part to Manganiello's over-the-top performance, is absolutely bananas (in all the right ways) and shows off the oddball comedic side of the muscle-bound superstar.
Stream Pee-Wee's Big Holiday on Netflix.
Knight Of Cups (2016) - Tubi
Terrence Malick's 2016 experimental drama Knight of Cups follows a depressed screenwriter named Rick (Christian Bale) who struggles to make sense of the life around him in sunny Hollywood, California. Surrounded by the hustle and bustle of show business (and major stars who all make cameos throughout), Rick bounces from one episode to the next, contemplating his life, his decisions, and the meaning of success in such a superficial environment. And, while not everything works in Knight of Cups (as is the case for a lot of the later Malick films), the visuals and distinct style of the director's eye make it worth checking out. Also, where else will you see Joe Manganiello and Antonio Banderes have an awkward interaction at a party?
Stream Knight of Cups on Tubi.
Bottom Of The 9th (2019) - Amazon
The 2019 sports drama Bottom of the 9th follows Bobby Stano (Joe Manganiello), a once-promising baseball standout whose career ended before it ever really began, after he was sent to prison for accidentally killing a gang member in an altercation gone wrong. Largely set after Stano's release from prison, this heartfelt redemption story sees the athlete-turned-convict attempt to work his way back to the majors while also rekindling torn relationships along the way.
Stream Bottom of the 9th on Amazon.
Rampage (2018)
Based on the classic arcade game of the same name, 2018's Rampage follows jacked-up primatologist David Okoye (Dwayne Johnson) as he tries to save the world from a global catastrophe caused by an experiment on a group of animals which goes horribly wrong. Following the experimentation, but before its effects become widespread, a team of mercenaries led by a character played by Joe Manganiello is sent in to capture Ralph, the genetically mutated wolf from the games. And, while he's only in the movie for a hot minute, Manganiello makes the most of his appearance and looks like he's having the time of his life despite the eventual outcome.
Jay And Silent Bob Reboot (2019) - Amazon
Kevin Smith's 2019 comedy Jay and Silent Bob Reboot is exactly what you would expect from the director at this point, but beneath the surface there's actually a ton of heart in what is one of the best movies on Amazon. Similar to 2001's Jay and Silent Bob Strike Back, the follow-up follows the titular characters — once again played by Jason Mewes and Kevin Smith — as they embark upon a cross-country trip to stop Saban Films from making another Bluntman and Chronic movie. Most of the usual players show up again here, but with one addition: Joe Manganiello as the bailiff in the courtroom scene. This looks like a random actor to throw in, but it sounds like Smith initially had bigger plans for the True Blood star.
Stream Jay and Silent Bob Reboot on Amazon.
The Sleepover (2020) - Netflix
One of the best movies on Netflix for fans of family-friendly action-adventure mysteries, the 2020 original film The Sleepover centers on a group of kids whose parents have been kidnapped by some of the world's most notorious thieves, and their plan to stop to the criminals in their tracks. Over-the-top in his portrayal of Leo, a character who seems helpful at first but has quite a dark past, Joe Manganiello is absolutely perfect in every way, even if he's nothing more than a dirty rotten scoundrel.
Stream The Sleepover on Netflix.
These are just a few of Joe Manganiello's great movies and TV shows, as the actor also has a ton of appearances in random episodes of The Big Bang Theory, Scrubs, Mom, and even WWE Raw. With the Manganiello leading the upcoming Army of the Dead: Lost Vegas animated series on Netflix, hopefully we'll see his name pop up on the Summer 2021 TV schedule.
Your Daily Blend of Entertainment News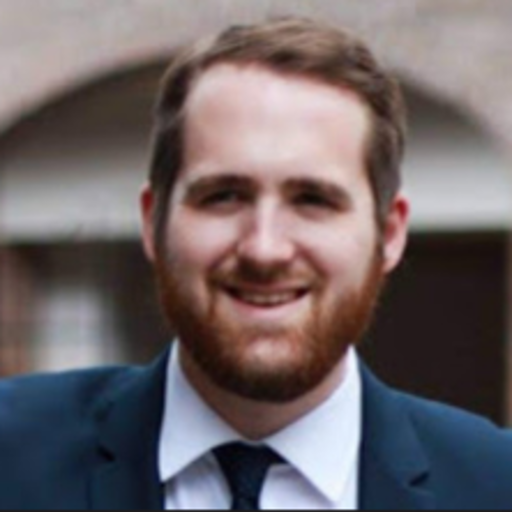 Philip grew up in Louisiana (not New Orleans) before moving to St. Louis after graduating from Louisiana State University-Shreveport. When he's not writing about movies or television, Philip can be found being chased by his three kids, telling his dogs to stop barking at the mailman, or yelling about professional wrestling to his wife. If the stars properly align, he will talk about For Love Of The Game being the best baseball movie of all time.