Timothée Chalamet And 11 Other Celebrities Who Are Actually Wrestling Fans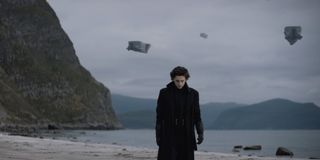 For the longest time, wrestling fans were treated like low-class, dim-witted fools who were believed to be the only ones not in on the act and didn't know that wrestling was "fake." Over the years, mainstream culture's acceptance and understanding of wrestling has only grown, which you could argue was partly due to a growing number of actors, musicians, and comedians who have let the world know that they love professional wrestling. I mean, when people find out that Timothée Chalamet, the dreamiest of today's leading men, grew up a diehard WWE fan or that Modern Family star Sofia Vergara attends independent wrestling shows, it's only a matter of time before they begin to accept the fact that professional wrestling is one of the most fulfilling forms of entertainment around.
There are countless celebrities who have voiced their love of the art of professional wrestling over the years and have even stepped into the ring on multiple occasions and found themselves standing face to face with some of the biggest and baddest names in the squared circle. Let's take a look at just 12 of those big-name Hollywood actors, music producers, and professional athletes who can't hide their love of wrestling.
Timothée Chalamet
Who knew that Timothée Chalamet, the star of modern classics like Call Me By Your Name, Lady Bird, and the Little Women was such a diehard wrestling fan? The Dune actor recently admitted to CinemaBlend that he was starstruck when he met one of his castmates from the upcoming Denis Villeneuve science-fiction epic, but it wasn't Oscar Isaac, Josh Brolin, or even Javier Bardem. No, it was none other than Dave Bautista, who Chalamet grew up loving for his work in WWE as Batista:
See, even the dreamiest of actors can have a love and appreciation of something that is often seen as basic as wrestling. Does this mean that Timothée Chalamet will follow in the footsteps of other celebrity wrestling fans and enter the ring at some point? Speaking of which…
Stephen Amell
While it's doubtful we'll ever see Timothée Chalamet step into the squared circle, one longtime celebrity wrestling fan has taken part in not one, but three different matches. That celebrity? None other than Arrow lead Stephen Amell.
In May 2015, the TV action star was sitting front row at a WWE event when he was confronted by former WWE superstar Cody Rhodes (wrestling under the Stardust gimmick at the time), which ultimately led to two squaring off in opposite sides in a tag-team match at that year's SummerSlam event. Two years later, however, Amell and Rhodes found themselves on the same team in a 5-on-4 tag-team match at in the Ring of Honor promotion, and then the Arrow star saw himself step back into the ring in 2018 in a losing effort against Christopher Daniels at Cody Rhodes' All In event.
Macaulay Culkin
Macaulay Culkin has been a diehard wrestling fan for about as long as he has been one of the most recognizable faces in Hollywood. From his appearance in his ringside seat at WrestleMania 7 in 1991 all the way to being caught pointing at the WrestleMania sign at the 2019 Showcase of the Immortals at MetLife Stadium, the Home Alone star has been committed to his love of professional wrestling. Leading up to WrestleMania 34, Culkin attended the 2018 Axxess event when he not only interviewed multiple wrestlers and managers from WWE, he also conducted a thumb wrestling competition with many of the company's stars. And it's not just WWE that Culkin loves as he participated in a "Home Alone" match at the Los Angeles-based Bar Wrestling back in 2017.
Lebron James
Remember when Lebron James, Dwayne Wade, and Chris Bosh made that ridiculous introduction with the Miami Heat in 2010? You know the one where the three basketball stars rise up from beneath a stage while Pharoahe Monch's "Simon Says" plays in the background? Here's a refresher in case you don't recall. After watching that it's hard to miss James' love of professional wrestling throughout the event, the very event that helped cement his legacy as one of the biggest heels in the NBA. But this isn't the first or last example of Lebron James' history with professional wrestling. There's the legendary clip of James as a rookie sitting ringside at Monday Night Raw taking pictures on his flip phone. And there are even pictures of the four-time NBA MVP wearing an Ultimate Warrior shirt celebrating his 2016 Finals victory in Cleveland.
Joe Manganiello And Sofia Vergara
When former True Blood star and Deathstroke in the upcoming Zack Snyder's Justice League Joe Manganiello stepped into a WWE ring for a promotional segment on a 2014 episode of Monday Night Raw, you might think that this was part of a contract he had with a studio, but Sabotage actor wanted to be there and is actually a big wrestling fan, as he told Bleacher Report:
Joe Manganiello is such a big wrestling fan, he even got his wife, Modern Family's Sofia Vergara in on the fun when the two attended a Pro Wrestling Guerrilla show back in 2015, where the Colombian-American actress snapped this picture for her Instagram:
Now we just need to get this power couple into wrestling full-time and see where things go.
Adam Sandler
Watch enough Adam Sandler movies and it's easy to tell that the actor/writer/producer has long loved professional wrestling. From the Revolting Blob in Billy Madison to Captain Insano in The Waterboy to all of the WWE superstars in his 2005 remake of The Longest Yard, Sandler has made a habit of including elements of the sport in his productions. And Sandler's love of wrestling goes back to his childhood, as he explained when asked if he thought it was real on a 2018 episode of the Dan Patrick Show:
Adam Sandler has even attended several WWE events over the years, including WrestleMania 21 back in 2005 when he and longtime friend and acting buddy Rob Scheider were seen enjoying the action.
David Arquette
David Arquette will forever be tied to the death of World Championship Wrestling because of his short-lived World Heavyweight Title reign in the final year of the promotion's existence, but in recent years the Scream actor and wrestling fan has gone on somewhat of a goodwill tour to prove that he had no intentions of making a mockery of professional wrestling. This journey is covered in the documentary You Cannot Kill David Arquette, which he recently discussed with CinemaBlend's Jeff McComb.
During the interview, the Ready To Rumble actor explained that despite the matches be choreographed and scripted, a lot of what happens in the ring, especially the pain is very, very real. Just take a look at David Arquette's 2019 match against Nick Gage at GCW LA to see how real it can get.
Melissa Joan Hart
Melissa Joan Hart became a star thanks to her hit '90s shows like Clarissa Explains it All and Sabrina the Teenage Witch, but she is probably best known to the wrestling fans thanks to her Twitter beef with former Universal Champion Kevin Owens that resulted in the wrestler (and multiple others) blocking the wrestling fan on the social media platform.
Several months after appearing backstage at SummerSlam in 2015, Hart tweeted that Owens was a lazy wrestler with the hashtag "#MelissaExplainsRaw." Following a brief back-and-forth interaction, Owens blocked the TV star and the whole situation ended up playing out on Monday Night Raw, leaving fans wondering if this was part of the show or real life.
Gillian Jacobs
Since the NBC comedy Community came to an end in 2015, one of the show's stars, Alison Brie, has gone on to star in one of the most beloved wrestling shows around right now with GLOW, but she's not the only with a taste for professional wrestling. Brie's co-star Gillian Jacobs also knows her way around the wrestling world after attending multiple Pro Wrestling Guerrilla shows in the Los Angeles area several years back. In a 2015 interview on the Sam Roberts Show, Jacobs had this to say about those crazy nights in Reseda, California:
El Generico and Kevin Steen, who bounce between best friends and sworn enemies, have since gone on to become known as Sami Zayn and Kevin Owens respectively in WWE after putting in years of amazing five-star matches at the American Legion Hall that PWG called home for so long.
Jon Stewart
And last but not least is the former host of The Daily Show Jon Stewart who played a pivotal role in the Winner Takes All match for the WWE World Heavyweight Championship and the United States Championship between Seth Rollins and John Cena at SummerSlam 2015. Leading up to the match, Stewart, who was attending as a fan, the host, and as the comedic foil for Rollins' heel persona, made it seem like he would do everything in his ability to help Cena prevail and leave as a double-champion. Things didn't go according to plan, however, and Stewart turned on Cena and hit him with a steel chair, allowing Rollins to get the victory.
Those are just a few of the celebrities who happen to be wrestling fans, and believe me there are a ton more out there. Did you favorite make the list or do you think someone should be added? Make sure to sound off in the comments below.
Your Daily Blend of Entertainment News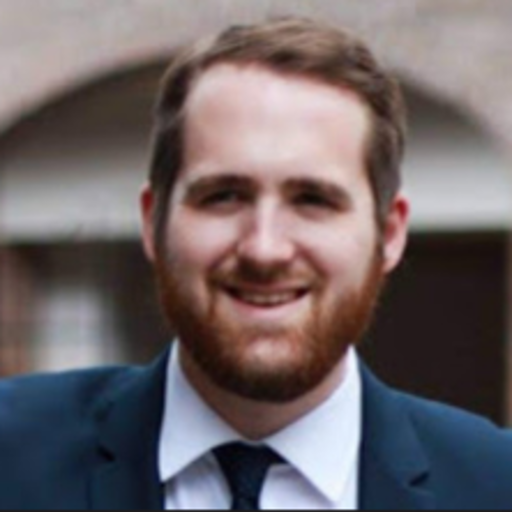 Philip grew up in Louisiana (not New Orleans) before moving to St. Louis after graduating from Louisiana State University-Shreveport. When he's not writing about movies or television, Philip can be found being chased by his three kids, telling his dogs to stop barking at the mailman, or yelling about professional wrestling to his wife. If the stars properly align, he will talk about For Love Of The Game being the best baseball movie of all time.