Amazon's Cinderella: Everything We Know About The Camila Cabello Musical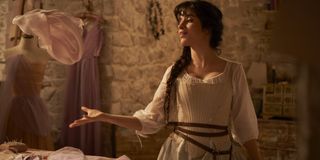 CinemaBlend participates in affiliate programs with various companies. We may earn a commission when you click on or make purchases via links.
We've all heard the tale of Cinderella. We've all seen that magic glass slipper slide right off of her foot, and seen Prince Charming try and find his one true love among the women in his kingdom. There have been so many adaptions of this classic fairytale, from one of the original Disney movies back in the 1950s, all the way to the 2015 live-action version with Lily James.
However, there's a new adaptation coming out soon – one starring none other than pop sensation Camila Cabello. But, there are plenty of other fun facts and updates that you should know about Sony's upcoming version of the fairytale. From who's who in this new film to when it might be coming out, this is what we know about the new Cinderella.
Cinderella Is Going To Have A Star-Studded Cast
Alright, it's not that much of a surprise that the first person you think of when looking at this movie is Camila Cabello. She's been the main star promoted with the recent shots of the film which were released to the public. However, what you need to know is that this cast is star-studded. Don't believe me? Here are just some of the actors signed on.
Idina Menzel will star as Cinderella's stepmother, known in the movie world for her role as Elsa in the Frozen series, as well as her iconic role in the Broadway musical, Wicked. Pierce Brosnan of James Bond fame will be playing King Rowan. Minnie Driver, known for her Oscar nominated role in Good Will Hunting and the sitcom Speechless, will star as Queen Beatrice. Comedian and actor John Mulaney will also have a role as one of Cinderella's mice – truly the list goes on and on.
Production Has Been Wrapped On Cinderella
Luckily, for fans of the classic story, we thankfully won't have to wait long for this remake to hit our TV screens for long. Back in October of 2020, Camila Cabello posted on her Twitter page that it was her very last day of Cinderella, along with plenty of the production crew and her fellow castmates.
The film was delayed for a little bit due to the ongoing pandemic, but was able to pick up production after some time so that they could continue. Now, with filming done and post-production in full swing, it won't be long until we finally see this version come to life soon.
Cinderella Will Take Place In The Modern World
I've always been a big fan of studios taking on different versions of classic stories. Just look at Pride & Prejudice and how many different takes its gotten over the years (including the usage of zombies). So, hearing that Cinderella will be a bit more modern than normal excites me.
In a statement from Jennifer Salke, the head of Amazon Studios, she talked about how excited she is for this new look at the story.
I'm not entirely sure if by modern they mean completely modern – like 2008's Another Cinderella Story where it's a normal girl in a normal world – but even if it is like that, I'm still in support of this remake. It already sounds like a fun change from the what we generally get.
Cinderella Will Have Original Songs And Pop Covers
I know, we all have grown up listening to "A Dream is a Wish Your Heart Makes," and while that version is good and dandy, I think it's about time that we finally stepped into the modern era and released some new princess tunes. And, I can't think of a better way to do so than with this version of Cinderella.
According to the statement released by Amazon, Cinderella will have a combination of pop songs from contemporary artists across the world, as well as original songs written by none other than Camila Cabello and Idina Menzel themselves. With these two musical geniuses behind the wheel, along with help from pop artists across the world, I'm sure the soundtrack for this movie will have no difficulty reaching the charts quite quickly.
But, I will admit that if Camila does a remix of "A Dream is a Wish Your Heart Makes," I will be listening to that nonstop.
Cinderella Will Have Some Big Changes To Its Fairy Godmother
One of the key figures in many Cinderella movies is the Fairy Godmother, who is usually the catalyst for the said Cinderella-figure to go out and head to the ball or whatever event it is that she is going to with the help of the said godmother at her side. This could be a friend for more modern takes or even an actual fairy in the original Cinderella film.
However, in Amazon's Cinderella, we are going to have an entirely new version of the Fairy Godmother – otherwise known as Fab G, a genderless fairy godparent, played by Billy Porter.
The director of the film, Kay Cannon, recently spoke with Entertainment Weekly about the change to the classic character, saying that while she had the idea to write the character for Porter, once he was on the cast list, Porter shaped the character himself.
Now those are some high words of praise that have me even more excited for this upcoming remake. Billy Porter has done plenty of amazing work in his several years in the industry, such as the FX hit show Pose and American Horror Story: Apocalypse, but with how versatile this actor is, I'm eager to see him as the classic character with a twist.
Cinderella's Release Date Is Planned For September
While there's no set release date yet planned for Cinderella, Amazon has said that the movie is scheduled to release sometime this upcoming September. Hopefully, within the next couple of months, we'll get an actual date and be able to add that onto the 2021 new movie releases, so we can have a countdown ready.
And who knows? Maybe once this movie drops, it'll be inducted into the list of best movies on Amazon Prime to watch.
I can't be the only one who grew up watching princess movies and is excited for this upcoming version of Cinderella. With a cast full of stars and a story that seems so much more different than any other remake of the fairytale, I have a feeling that this Cinderella might be the next best thing. If only September could come to us quicker.
Your Daily Blend of Entertainment News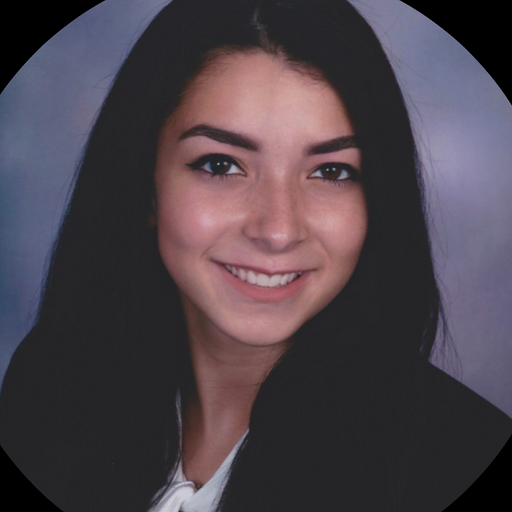 Big nerd and lover of Game of Thrones/A Song of Ice and Fire. Will forever hate season eight. Superhero and horror geek. And please don't debate me on The Last of Us 2, it was amazing!