The Green Knight Cast: Where You've Seen The Actors Before, Including Dev Patel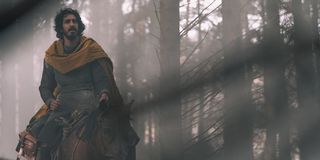 Epic medieval fantasy films have always been some of my favorites, and honestly, it was about time that one finally came out in the theaters after so long without any releases. The Green Knight fulfills that need for me, with plenty of stars lined up in its cast.
But who exactly are the stars of The Green Knight? From Dev Patel to Alicia Vikander, to Joel Edgerton, it seems that The Green Knight is packed with familiar faces. Here is where you might have seen the cast before.
Dev Patel (Sir Gawain)
Dev Patel, who portrays Sir Gawain, is someone you for sure have seen somewhere in Hollywood at one point or the other. Back in 2008, his breakthrough was playing Jamal Malik in the Academy-Award-winning film, Slumdog Millionaire. Afterward, he went on to star in several different types of films, of all genres, including the romantic comedy, The Best Exotic Marigold Hotel as well as its sequel, the sci-fi film, Chappie, the biopic film, The Man Who Knew Infinity and portrayed the famous David Copperfield in The Personal History of David Copperfield.
Dev Patel also had a leading role in Aaron Sorkin's HBO drama series, The Newsroom, back in 2012 until 2014. The Green Knight epic was the perfect way to bring him into the world of fantasy.
Alicia Vikander (Lady/Esel)
Alicia Vikander portrayed Lady/Esel, and has appeared in plenty of things you may have seen. From 2008-2010, she portrayed Josefin Bjorn-Tegebrandt in the drama series, Andra Avenyn, and then went on to make her film debut later on in Pure. From there, she went on to have roles in Anna Karenina in 2012 and portrayed Queen Caroline Mathilde in A Royal Affair.
In 2014, she starred in both Testament of Youth and Ex Machina, both of which helped her achieve more recognition. A year later, she starred in The Danish Girl, a role that would win her an Academy Award. Alicia Vikander has also dipped her toes into the action realm as well, having a supporting role in Jason Bourne, as well as the lead role of Lara Croft in Tomb Raider, with a sequel potentially on the way. I can't wait to see what this actress has coming up next after The Green Knight.
Joel Edgerton (Lord)
I've always felt like I've seen Joel Edgerton in so many films, and I can assure you, you have as well. Joel Edgerton, who portrays Lord, has been in plenty of popular movies. One of his earlier ones was portraying young Owen Lars in both Star Wars: Episode II – Attack of the Clones and Star Wars: Episode III – Revenge of the Sith. Afterward, he went on to have roles in King Arthur, the Academy-Award winning film, Zero Dark Thirty, the period piece The Great Gatsby, the Netflix original film, Bright, and the action film, Red Sparrow. Most recently, he appeared in the Netflix original film, The King, alongside several of his The Green Knight co-stars.
Joel Edgerton has also been on the small screen for some time as well. Way back in 2001 until 2002, he portrayed Will McGill on The Secret Life of Us. Most recently, he had a role in the limited series, The Underground Railroad, on Amazon Prime.
Edgerton is actually going to be reprising his role as Owen Lars in the upcoming Obi-Wan Kenobi Disney+ original Star Wars show, so keep an eye out for that if you're a Star Wars fan.
Sarita Choudhury (Mother/Morgan Le Fay)
Portraying Mother/Mother Le Fay, Sarita Choudhury has been all over the map in terms of films and television. With a career that dates back as early as the 1990s, Choudhury has been in several movies. She made her debut in Mississippi Masala, and then would appear years later in A Perfect Murder, and 3 A.M.
In 2004, she would star in Spike Lee's She Hate Me and portrayed Anna Ran in Lady in the Water, a thriller film by M. Night Shyamalan. From 2014 to 2015, she also appeared in The Hunger Games franchise, portraying Egeria in both The Hunger Games: Mockingjay – Part 1 and Part 2. And she appeared alongside Tom Hanks in A Hologram for the King, and the British drama, The Last Photograph.
Choudhury also has had several recurring roles on television, including spots on Blindspot, Homeland, Little Fires Everywhere, and more. She had a main role as Kith Lyonne on the Netflix series, Jessica Jones. I can only imagine where else she will take her talents after The Green Knight.
Sean Harris (King Arthur)
Sean Harris is the perfect actor to play King Arthur in The Green Knight. Sean Harris has been around for some time, but you've most likely seen him in several action movies, namely The Mission Impossible series. He had appearances in both Mission Impossible – Rogue and Mission Impossible – Fallout. Harris also starred in Prometheus as Fifield, and Phillip in Possum. He, as well, had a main role in the Netflix original film, The King.
Harris has also had some time on television as well. From 2011 – 2013, he portrayed Micheletto Corella on The Borgias and had a role in the miniseries Southcliffe. After The Green Knight, I can't wait to see what Sean Harris does next.
Kate Dickie (Queen Guinevere)
Another character from the King Arthur legend, Queen Guinevere, Kate Dickie portrays her in The Green Knight. One of Dickie's most famous roles prior to The Green Knight was portraying Lysa Arryn in the HBO fantasy series, Game of Thrones, and portraying Lex in the BBC series, Tinsel Town.
However, Dickie has also done plenty in film as well, including roles in Prometheus alongside Sean Harris, Filth, the horror film, The Witch, and a part in Star Wars: The Last Jedi. After The Green Knight, Kate Dickie will be bringing her acting skills to the historical drama, The Northman, so keep an eye out for her to pop up soon in theaters once again.
Barry Keoghan (Scavenger)
Known as the Scavenger in The Green Knight, Barry Keoghan has been in some big hits prior to his portrayal. He's most known for his role in Dunkirk, and The Killing of a Sacred Deer. He also had a role in Calm with Horses, and in the RTE drama, Love/Hate, where he portrayed Wayne.
Keoghan also had a recurring role in the HBO miniseries, Chernobyl, and historical drama serial, Rebellion. Keoghan will have a role in the upcoming The Batman in 2022 and will portray Druig in Marvel's The Eternals– the best of both superhero worlds. You'll certainly be seeing more of him soon.
Ralph Ineson (Green Knight)
Ralph Ineson portrays the Green Knight in the titular movie, The Green Knight, and this actor has been around the block for some time. He portrayed William in The Witch alongside Kate Dickie, Dagmer Cleftjaw in Game of Thrones, and had a role in the last three Harry Potter films, where he played Amycus Carrow. He also had a minor role in Marvel's Guardians of the Galaxy as a Ravager Pilot.
Ineson had a role in the BBC drama series, Goodnight Sweetheart, a part in drama series, Playing the Field, and had a role as Chris Finch in the original, The Office, which is what the American show was based on. Alongside Barry Keoghan, Ralph Ineson had a role in the HBO miniseries, Chernobyl, where he played Nikolai Tarakanov. Ralph Ineson has plenty coming up after The Green Knight, including The Northman mentioned earlier, so it won't be long before he most likely pops up on your movie screens once more.
Erin Kellyman (Winfred)
While her role isn't as big in The Green Knight, Erin Kellyman portrayed Winfred, and this young actress honestly has a bright future ahead of her, in my opinion. While she hasn't done as much as some of her co-stars yet, her resume is still impressive. She had a role as Enfys Nest in Solo: A Star Wars Story and had a recurring role in the British sitcom, Raised by Wolves.
Later on, she went on to portray Eponine Thenardier in the BBC adaptation of Les Miserables. In 2021, Kellyman portrayed Karli Morganthau in the Disney+ Marvel series, The Falcon and the Winter Soldier. After her role in The Green Knight, in 2022, she is going to be in another Disney+ fantasy series, Willow.
This whole cast makes me want to see if they're going to pop up in any of the movies on the 2021 movie premieres. Which cast member did you enjoy the most in The Green Knight?
Your Daily Blend of Entertainment News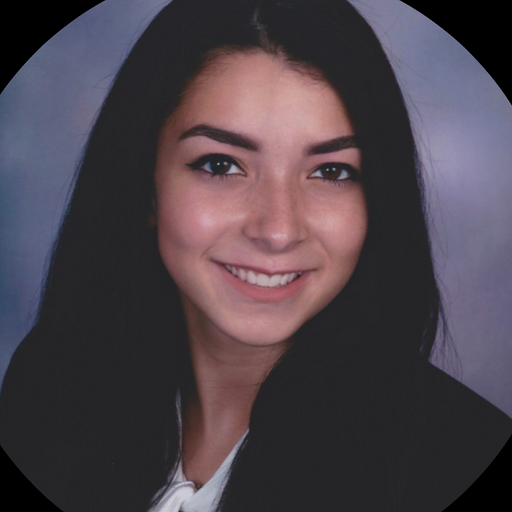 Big nerd and lover of Game of Thrones/A Song of Ice and Fire. Will forever hate season eight. Superhero and horror geek. And please don't debate me on The Last of Us 2, it was amazing!