Romeo And Juliet And 9 Other Romantic Movies About Forbidden Love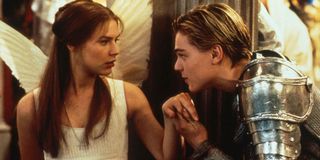 CinemaBlend participates in affiliate programs with various companies. We may earn a commission when you click on or make purchases via links.
Okay, let's be honest – there's nothing juicier in a romance film than forbidden love. You just want these two characters to live forever and ever together, but there's always something that's stopping them from getting that happiness, whether that be their social class, their families, technology – anything can tear these people apart.
While you could spend your time watching some of the best movies on Amazon Prime or the best movies on Netflix, there are plenty of amazing forbidden love films out there that you can watch right now. From the classic story of Romeo and Juliet to the structured class system in Titanic or to more modern tales like Brokeback Mountain. There are pickings for anyone who wants to enjoy a great love story that might not end so great – even though that's what makes it good.
Romeo and Juliet/Romeo + Juliet (1968/1996) (Paramount+/Hulu)
I mean, do I even need to explain the story of Romeo and Juliet? I feel like we've all read it at least once in high school. But, regardless, Romeo and Juliet tells the story of two lovers from two different families, who fall for each other instantly, but because of the hatred the two families have for each other, they are forbidden from being in love, and must find a way to somehow be together.
The original adaptation from 1968 is a great version of the classic story, but I'd say that the one Claire Danes and Leonardo DiCaprio star in is a good version as well. It gives it more of a modern flair and has a great cast. Regardless of which film you choose, you'll be entertained.
Stream Romeo and Juliet (1968) on Paramount+.
Rent Romeo and Juliet (1968) on Amazon.
Stream Romeo + Juliet (1996) on Hulu.
Rent Romeo + Juliet (1996) on Amazon.
Carol (2015) (Tubi)
In Carol, an up-and-coming photographer in New York City develops an intimate relationship with an older woman in the 1950s.
Starring Cate Blanchett and Rooney Mara, Carol is a great forbidden love story because not only is it a tale of different classes, but of a forbidden sexuality that wasn't easily accepted back in the 1950s. Both of the stars were nominated for Academy Awards for their performances, and they were rightly earned. If you haven't watched this film yet, be sure to check it out.
Titanic (1997) (Starz)
Titanic is the story of Jack Dawson and Rose Bukater, two passengers from vastly different social classes who end up meeting and falling love on the legendary Titanic voyage back in 1912, who try to survive once the ship begins to sink.
Is the love story real? No, it's completely fiction. But, with how Leonardo DiCaprio and Kate Winslet play it, it feels real. The movie became one of the biggest films of all time and has an enduring legacy which will be hard to beat. The romance is sweet yet steamy, and the effects/sets of this ship are to die for. It's a great addition to the forbidden love stories we've grown up with. James Cameron definitely knows how to make big-time films.
The Great Gatsby (2013) (HBO Max)
You know, this is the third forbidden love film Leonardo DiCaprio has popped up on during this list – I'm beginning to see a trend. The Great Gatsby is another adaptation of the novel of the same name, telling the story of Jay Gatsby, a millionaire in the Roaring Twenties who has everything in the world except the one person he wants the most.
While this isn't personally my favorite adaptation of the novel, I do like DiCaprio as Gatsby and think he fits the role nicely, and the forbidden romance that does happen is sweet for the time it occurs. Plus, the sets in The Great Gatsby are outrageous. I mean, you literally are going to have to re-watch this film because I swear, you will miss something with how much is going on.
Stream The Great Gatsby on HBO Max.
Rent The Great Gatsby on Amazon.
Warm Bodies (2013) (Cinemax Go)
I bet you didn't think you'd see a zombie movie on here. In Warm Bodies, a zombie strangely saves a still-living girl from an attack, and after that, the two form a relationship that might change the entire zombie world.
Is it weird that it's a literal zombie and a human being together? You betcha. But, that's what makes this film so quirky and fun. It knows the premise is ridiculous and silly, but they play into that and actually create a really sweet forbidden love story, one that ends actually quite nicely and not in the horror show you would expect from a zombie film.
Stream Warm Bodies on Cinemax Go.
Edward Scissorhands (1990) (Starz)
Moving away from zombies, we take a look at Edward Scissorhands. In this classic film starring Johnny Depp and Winona Ryder in one of her best films, we learn the story of Edward, a man who was created by an inventor but was left with scissor hands after the inventor died. An Avon representative, who sees that he is lonely, ends up taking him home to stay with her family.
I have to admit, while Edward scared me when I was a kid, re-watching the film as an adult hits differently. There's just something about the chemistry between Depp and Ryder that makes their love so believable, despite him being a literal death machine with his "hands." The story is sweet and full of moments that you'll remember, with that great forbidden love storyline that you'll love.
Stream Edward Scissorhands on Starz.
Rent Edward Scissorhands on Amazon.
Her (2013) (AMC+)
Her is not the sort of forbidden love movie that probably couldn't have been made when 1968's Romeo and Juliet was. In Her, we follow Theodore Twombly, a man who ends up developing a relationship with Samantha, an artificially intelligent virtual assistant that is personified through a female voice.
When I tell you this film is weird, I mean it, but at the same time, it's interesting. It's such a different love story and so strange that you won't be able to turn away. The performance of Joaquin Phoenix is fantastic, and even the voice over work of Scarlett Johansson is exceptional in this movie. While the romance isn't what you would expect for a typical movie like this, it's a new type of story that is full of twists and turns and definitely original.
Stream Her on AMC+ through Amazon.
Brokeback Mountain (2005) (Peacock)
In Brokeback Mountain, a ranch hand and a rodeo cowboy meet in the summer of 1963 and unexpectedly form a connection, which follows them throughout their lives, filled with joy, trauma, love, and heartbreak.
Brokeback Mountain is the male version of Carol. Both of them take place in times where loving someone of the same gender was not easily accepted, and both have very compelling stories that will enthrall you from the moment you turn on your TV. Heath Ledger and Jake Gyllenhaal have amazing chemistry, and even Anne Hathaway and Michelle Williams are awesome in their supporting roles. The movie is fantastic all-around and definitely worth your time if you're into forbidden romances. It's a bit sadder than most, but most certainly worth the time.
Stream Brokeback Mountain on Peacock.
Rent Brokeback Mountain on Amazon.
Portrait Of A Lady On Fire (2019) (Amazon Rental)
Portrait of a Lady on Fire is about a painter who, in the 1800s, is hired to paint the wedding portrait of a young woman. During their sessions, however, an attraction begins to grow, turning into an affair.
I honestly love Portrait of a Lady on Fire. Out of every single one on this list, this is one of my favorites because while the story is fantastic for fans of forbidden love, with all the tension and romance that you could expect, the cinematography in this film is outstanding. Not only that, but the costumes and sets fit perfectly for the era and look fantastic. The two lead actresses, Noemie Merlant and Adele Haenel, work wonderfully together and paint a great love story. (See what I did there?)
Rent Portrait of a Lady on Fire on Amazon.
West Side Story (1961) (Amazon Rental)
I can't have a forbidden love list without mentioning West Side Story. In 1950s New York, several Italians (the Jets) and Puerto Ricans (the Sharks) are in opposing gangs who are fighting for territory in the city. However, when Tony, an Italian, and Maria, a Puerto Rican, fall in love during a dance, their relationship is threatened by the high stakes of the two gangs, constantly fighting.
First off, this is a musical and the songs are so catchy you'll be singing for days. You'll be dancing to "America" one moment and then crying during "Somewhere" the next. The dancing is also iconic as well, choreographed by the legendary Jerome Robbins. Plus, this is an iconic forbidden love story that has everything you could want. Plus, with West Side Story by Steven Spielberg coming out soon, you might as well watch the original first.
Rent West Side Story on Amazon.
With the new West Side Story a part of the 2021 movies, I'm going to need to catch up on my forbidden love stories before it comes out. Which one of these films could possibly be your favorite? And, hopefully, now you have the chance to watch some awesome forbidden love movies you might have never seen before.
Your Daily Blend of Entertainment News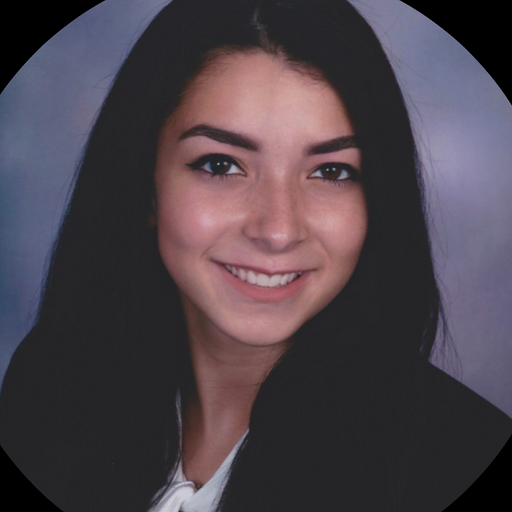 Big nerd and lover of Game of Thrones/A Song of Ice and Fire. Will forever hate season eight. Superhero and horror geek. And please don't debate me on The Last of Us 2, it was amazing!