Upcoming Romantic Movies: 11 Anticipated Love Stories Coming Out In 2021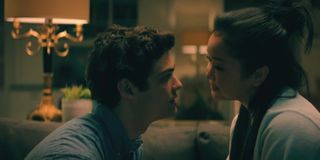 The year 2020 started out promising for the movie industry but things quickly shifted, and many major films expected for a 2020 release got delayed until 2021 and beyond. Now several of the anticipated films of 2020 are coming out in 2021, including romantic dramas and comedies. There are so many great romantic comedies in 2021. For example, in 2021, Netflix plans to conclude their romantic film series To All the Boys I've Loved Before and The Kissing Booth. Netflix will release To All the Boys: Always and Forever in early 2021 and The Kissing Booth 3 will likely come out in the summer of 2021.
The romances of 2021 include some films with A-list stars, respected directors, and beloved singers. This is going to be a year for a lot more romance, starting with these romantic comedies and dramas.
To All The Boys: Always And Forever (February 12)
The final To All the Boys film, To All the Boys: Always and Forever follows Lara Jean (Lana Condor) and Peter (Noah Centineo) as they're dealing with the last year of high school and what that means for their future. Along with dealing with things like the prom and graduation, Lara Jean and Peter discover that their plans to attend college together may not go as expected.
Fans of the To All the Boys series want to know if Lara Jean and Peter's romance can survive the major hurdle of growing in different directions. Though Jenny Han hasn't written any more books in the series, I suspect that we may see Lara Jean and Peter again in book form, but there is no guarantee of any future Netflix To All the Boys films, so this could really be the end of a teen era, which means it's a must-watch romantic comedy. To All the Boys: Always and Forever will be available to stream on Netflix on February 12.
Barb And Star Go To Vista Del Mar (February 12)
Barb and Star Go To Vista Del Mar is the latest film by Kristen Wiig and Annie Mumolo. They wrote the screenplay and Josh Greenbaum directed it. Annie Mumolo and Kristen Wig co-wrote Bridesmaids together, so many are hoping that Barb and Star Go to Vista Del Mar is just as funny. Mumolo and Wiig also star as the title characters, Barb and Star, while Jamie Dornan and Damon Wayans Jr. are also featured, likely as their love interests and probable criminals.
Barb and Star Go To Vista Del Mar follows these two women as they go on a trip to Vista Del Mar, Florida. Their adventure turns deadly as they're caught in a plot to murder the whole town. Barb and Star Go To Vista Del Mar will be available to rent VOD on February 12.
In The Heights (June 18)
Lin-Manuel Miranda's first musical, In the Heights, gets a theatrical release in Summer 2021. The film takes place over three days, as it follows characters from a mainly Latino neighborhood, Washington Heights, in New York City. Jon M. Chu will direct and Anthony Ramos stars in it. Jimmy Smits, Melissa Barrera, Dascha Polanco, Corey Hawkins, and Stephanie Beatriz also have roles in the film.
It's mainly about Ramos' character Usnavi's dream of a better life, but it also involves some stories of romance and love. In the Heights will be released in theaters and on HBO Max on June 18.
Cinderella (July 16)
The latest version of Cinderella stars singer Camila Cabello in the title role and Nicholas Galitzine as her Prince. Billy Porter plays her Fab G (genderless fairy godparent), Idina Menzel plays Cinderella's stepmother. John Mulaney, Romesh Ranganathan, and James Corden voice the mice/footmen. Cinderella's cast also includes Missy Elliott, Maddie Baillio, Charlotte Spencer, and Pierce Brosnan.
Cinderella is a story that's been done many times, most recently in 2015 with Lily James and Richard Madden, because people gravitate towards the story of goodness, true love, and upward mobility. The 2021 version of Cinderella has a little twist with new original music being made for the movie. Cinderella was supposed to come out in February 2021, but it got pushed to a July 16, 2021 release date. As of February 2021, it's set for a theatrical release.
West Side Story (December 10)
Steven Spielberg puts his spin on Stephen Sondheim's classic musical, West Side Story, for this remake. Ansel Elgort and Rachel Zegler play Tony and Maria, two star crossed lovers who are being ripped apart by their rival gang affiliations. West Side Story also features appearances by cast members of the 1961 film, including Rita Moreno.
West Side Story is a highly anticipated film because fans of the original want to see Spielberg's vision for the story. It also features many newcomers, like Rachel Zegler, so this is a major project for those involved and fans of the original movie. This West Side Story has the potential to introduce a whole new audience to the characters of Maria, Tony, the Sharks, and the Jets. The film will be released in theaters on December 10.
The Kissing Booth 3 (2021)
The Kissing Booth 3 is the final journey of Elle (Joey King), Noah (Jacob Elori), and Lee (Joel Courtney). The Kissing Booth 2 dealt with the end of high school for Lee and Elle. It left on a cliffhanger with Elle trying to decide whether to go to Harvard with Noah or Berkeley with Lee. Fans of The Kissing Booth series want to know who Elle joins at college. They also want to know how Netflix wraps it all up.
The Kissing Booth 3 was shown in Netflix's official teaser for the films coming out in 2021. A release date hasn't been announced yet, but The Kissing Booth was released in May 2018, and The Kissing Booth 2 in July 2020. The Kissing Booth 3 will likely be released in Summer 2021.
The French Dispatch (2021)
The French Dispatch is Wes Anderson's latest film. It features an all-star cast that includes Bill Murray, Timothée Chalamet, Frances McDormand, Edward Norton, and Owen Wilson. It's described as a "love letter to journalists" and set in a fictional French city. It centers around three storylines and a collection of tales from the eponymous The French Dispatch magazine.
The French Dispatch is one of those movies that has been moved around quite a bit because of COVID-19. As of February 2021, it doesn't have a release date, but Indiewire suspects that it may be scheduled for a July 2021 release date, so that it can premiere at the Cannes Film Festival.
The Last Letter From Your Lover (2021)
Based on Jojo Moyes' book of the same name, The Last Letter from Your Lover takes place in the 1960s and 2003. It follows a woman who has lost her memory but discovers a letter from a lover. In 2003, another woman becomes obsessed with finding this woman's unknown lover. The Last Letter from Your Lover cast includes Felicity Jones, Shailene Woodley, Nabhaan Rizwan, Callum Turner, and Joe Alwyn.
Jojo Moyes has a dedicated fan base, the film includes a cast of well respected young actors, and it has an intriguing plot, so The Last Letter from Your Lover will definitely be on most romantic movie fans to-watch list. It doesn't have an official premiere for the USA, but the film has a March 12, 2021 release date in the UK. It'll be released in the USA on Netflix. It should be released on Netflix around the same time as the UK release, so The Last Letter from Your Love is likely a Spring 2021 release.
Love Hard (2021)
Nina Dobrev, Jimmy O. Yang, and Darren Barnet star in this romantic comedy. It's about a young woman who travels to meet her online crush. She goes to his hometown around Christmas, only to discover that she's been catfished. Her crush lives in the same town, and the guy who tricked her offers to help her win her crush, but she has to pretend to be his girlfriend.
Love Hard has a promising cast with Dobrev, Yang, and Barnet (a.k.a. your Never Have I Ever crush). Love Hard is another Netflix film expected for 2021. Based on the Christmas setting, we don't expect Netflix to release this until the holiday season, likely November or December 2021.
Untitled Alicia Keys Rom-Com (2021)
In August 2020, Alicia Keys announced plans to produce a romantic comedy for Netflix. The film's cast includes Christina Milian, Jay Pharoah, and Sinqua Walls. It will be directed by Steven Tsuchida. It centers around an aspiring pop star, Erica, who ends up as the performer at her ex-fiancé's wedding. Erica tries to keep her past with her ex-boyfriend from his new fiancé, but then feelings are rekindled between Erica and her soon-to-be-married ex.
With Alicia Keys being involved, this might be the musical romance we need. As of February 2021, no release date or title has been announced but it will be released by Netflix in 2021.
Princess Switch 3 (2021)
In Netflix's big movie announcement for 2021, they mentioned a third Princess Switch movie with Vanessa Hudgens. Prior to the Princess Switch 3 announcement, Hudgens said that there would be no more new Hudgens' doppelgangers in this one. So, fans will just have to accept three characters with Hudgens' face. This one takes place in Scotland.
Princess Switch fans can likely expect the film to be on Netflix in December 2021.
We're very excited to finally see these romantic comedies in 2021. Since many of their dates are still unknown, make sure to monitor Cinema Blend's 2021 movie release schedule to stay updated on all movie release changes and announcements.
Your Daily Blend of Entertainment News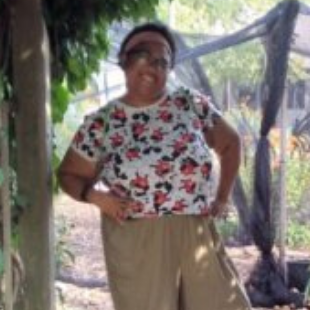 Spent most of my life in various parts of Illinois, including attending college in Evanston. I have been a life long lover of pop culture, especially television, turned that passion into writing about all things entertainment related. When I'm not writing about pop culture, I can be found channeling Gordon Ramsay by kicking people out the kitchen.