9 Recent Horror Movies I Hope Get A Sequel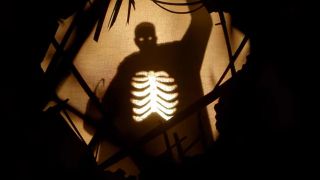 These days, it seems that most horror movies, are crafted with the intention of leaving the audience wanting more, but I tend to side against the idea of sequels, especially if the film was satisfying enough on its own. However, I have seen a surprisingly good number of scary movies in just the last couple of years that have actually caused me to reconsider my beliefs - such as Candyman, for instance. I will get into a SPOILER ridden explanation of why I think that long-awaited sequel to one of the best horror movies of all time might deserve a follow-up, too, as well as eight other new classics, starting with another 2021 thriller that also warrants a SPOILER WARNING.
Malignant (2021)
James Wan returned to his roots with a shamelessly campy '80s giallo tribute with a killer twist that calls to mind Frank Henenlotter's Basket Case. For most of Malignant (playing in theaters and streaming on HBO Max), Annabelle Wallis' Madison, and the audience, are convinced her "imaginary friend" Gabriel is committing the murders she witnesses under a paralyzing, trance-like state, until the Malignant ending reveals Gabriel is her awakened parasitic twin using her body to punish those who attempted to separate him from her. The films ends with Madison taking control, trapping Gabriel within her mind, and saying she will be ready for him when he tries to return - a crazy "mind game" I would be curious to see play out.
The Invisible Man (2020)
Speaking of strong female protagonists taking control, the end of Leigh Whannell's inventive The Invisible Man remake sees Cecilia (Elisabeth Moss) murder her abusive husband (Oliver Jackson-Cohen) and steal the high-tech transparency suit he may or may not have used himself to torment her. Soon after its release, a spin-off, to be directed by Elizabeth Banks, called The Invisible Woman was greenllt, but updates have been scarce since the announcement more than a year ago. Well, I hope this follow-up still happens, but especially hope it serves as a direct continuation, because the sinister turn Moss' character takes opens doors for some very cool story potential.
Candyman (2021)
Anthony McCoy (Yahya Abdul-Mateen II) also goes through quite an evolution in the Candyman ending, in which he becomes the latest to take up the titular mantle first held by Daniel Robitaille (Tony Todd, who also makes a cool cameo). The soft reboot of the Clive Barker-inspired classic from producer Jordan Peele and director Nia DaCosta serves as a fascinating revision of the infamous urban legend and offers a socially relevant explanation of its purpose, introducing the concept of many different Candymen existing throughout history and each being a victim of racial injustice. I would love to see this powerful message revisited (preferably by Peele and DaCosta again) in a new film that dives deeper into these different iterations, perhaps even ones from beyond Cabrini Green.
The Fear Street Movies (2021)
Despite a subtle, mid-credits teaser, the story told over the course of Netflix's three, time-hopping, weekly-released Fear Street movies (about a sinister force that unleashes an army of crazed murderers on a small town) had a pretty solid conclusion and, personally, I think it should stay that way. However, director Leigh Janiak's talk about wanting to expand on this universe, inspired by R.L. Stein's YA novel series, has me excited. The Fear Street movies were such a fun love letter to slasher classics, and I would love to see a new film (or another trilogy) that pays tribute to more scary sub-genres and explores other haunting lore that may exist around Shadyside.
Creep 2 (2017)
Speaking of trilogies, one of the most disturbing found footage thrillers I have ever seen is 2014's Creep, which was initially proposed as one of three of semi-improvised movies all starring Mark Duplass in a skin-crawling performance as a mysterious, maniacal weirdo. While the former The League cast member and director Patrick Brice did release an arguably better follow-up, Creep 2, in 2017, Duplass later revealed in 2020 that the duo have yet to come up with a solid enough idea for Creep 3. I will wait as long as I have to.
Overlord (2018)
One cool recent flick that does not really end in a way that warrants a sequel is Overlord, which is a clever marriage of historical war epics and zombie movies, in which a group of soldiers discover the horrifying secret behind the Nazi experiments on the eve of D-Day. There is no reason to continue this particular (and loosely fact-based) story, but knowing producer J.J. Abrams, I would not be surprised if he ever considered ideas of how to expand it into a franchise. If it were up to me, I would look into other legends (like foo fighters - the UFOs World War II pilots claimed to see, not the band) or strange, lesser-known facts surrounding a historical period of war and see what sort of excitement they could conjure from there.
The Mortuary Collection (2020)
One of my favorite recently released Shudder movies is The Mortuary Collection, in which an eccentric mortician (Clancy Brown, the voice of Mr. Krabs on SpongeBob Squarepants) recounts to a young woman looking for a job (Caitlin Custer) the stories behind his most notorious clientele. Honestly, I have no other real reason to see writer and director Ryan Spindell deliver a follow-up to this gem other than my own personal love for anthology horror movies and genuine interest in seeing what other tales lurk in the dark history of the film's wraparound funeral home setting.
XX (2017)
I do, however, have a reason to desire a follow-up to this horror anthology that does not really come from a place of love. I actually found XX a bit disappointing, especially because I was excited by the idea of a collection of brutal shorts each helmed by a female filmmaker (including The Invitation director Karyn Kusama, and musician St. Vincent making her directorial debut), but not as impressed with the stories it told. If an XX2 was done right, though, it would not be the first time I saw a sequel to a lackluster anthology with an otherwise interesting concept done better the second time (i.e. ABCs of Death 2).
Trick 'R Treat (2007)
If you would allow me to take us back a few years further than I have so far, I would like to talk about a personal favorite and Halloween tradition of mine that I truly believe deserves a sequel more than most horror movies. It has been long enough since writer and director Michael Dougherty teased the coming development of a follow-up to his cult, quasi-anthology classic Trick 'r Treat that it sounds more like a real trick than a treat. I understand that Dougherty has been busy with stuff like Krampus and Godzilla: King of the Monsters, and the decision is mostly up to Legendary Pictures at this point, but, I will not lose hope for this sequel just yet, especially for the chance see more of its young, mischievous "hero" and Halloween's de facto mascot, Sam.
Perhaps the fact that these films still have yet to see the light (or darkness, I should say) of day is a sign that sometimes the best things truly should be left alone. However, if you are the kind of fan that just can't let things like this go, which of these unmade horror movie sequels are you still dying to see?
This poll is no longer available.
Your Daily Blend of Entertainment News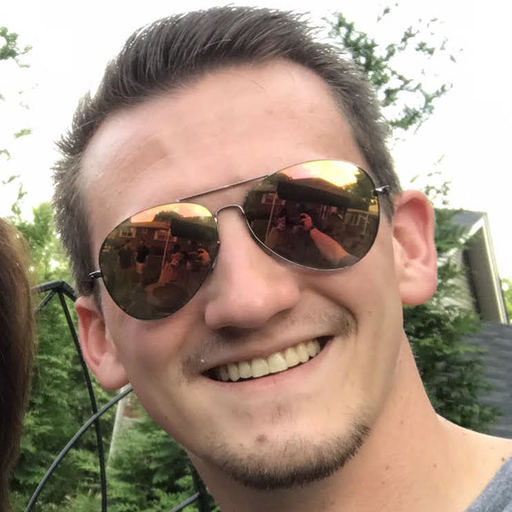 Jason has been writing since he was able to pick up a washable marker, with which he wrote his debut illustrated children's story, later transitioning to a short-lived comic book series and (very) amateur filmmaking before finally settling on pursuing a career in writing about movies in lieu of making them. Look for his name in almost any article about Batman.