Talking 'Scream VI': No Neve Campbell, Stu's Fate & More With The Filmmakers
Ghostface takes Manhattan!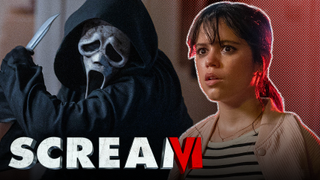 (Image credit: Paramount PIctures)
The filmmakers behind Scream VI, starring Jenna Ortega, Courteney Cox, and Melissa Barrera, join us to discuss the latest installment in the Scream franchise. , the trio that makes up Radio Silence, discuss bringing Ghostface to New York City, making a Scream movie without Neve Campbells Sydney Prescott, and more.
Also this week, we give our final predictions for who will take home the little golden statues at this year's Academy Awards ceremony.
Timestamps (approx. only)
00:00:00 - intro
00:04:53 - Radio Silence Scream VI Interview
00:36:07 - 2023 Oscars Predictions
01:26:41 - 65 Review
01:32:06 - Scream VI Review
01:47:33 - Outro
Want More ReelBlend?
Sign up for our premium membership, which includes an extra episode a week, a bi-weekly newsletter from Sean, and ad-free episodes. Also, be sure to subscribe to ReelBlend on YouTube for full episodes of the show in video form. Finally, we have all kinds of fun merchandise for dedicated Blenders to flaunt their fandom with pride.
Your Daily Blend of Entertainment News
Video Producer & Podcast Lead
Gabe studied Film & Photography at Webster University. He currently spends his free time looking like a fool trying to play Ice Hockey (a recently acquired hobby), playing video games, and watching every movie starring Dwayne "The Rock" Johnson. Dwayne, if you're reading this...he sends his love.