Dukes Of Hazzard Star Arrested After Allegedly Sticking His Finger In A Lady's Butt Crack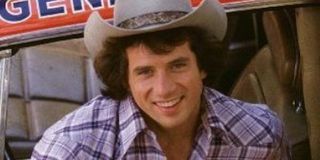 On Thursday, August 3, authorities in Massachusetts arraigned Tom Wopat on a felony charge of indecent assault and battery. Wopat, who gained fame as Luke Duke on The Dukes of Hazzard and Jeff Robbins on Cybill, also received a misdemeanor drug possession charge at that time. According to the corresponding police report, Wopat allegedly grabbed a woman and touched her between the butt cheeks. Wopat pled not guilty to the accusations. The court freed him on $1,000 bond and told him to keep away from the woman whom he allegedly groped.
The incident reportedly occurred at the Reagle Theatre in Waltham, Massachusetts, during a rehearsal for the show 42nd Street, in which Tom Wopat has a part. The woman who made the allegations told someone in a leadership role at the show, and they called the police to crack down on Wopat in response.
In the police report, there are allegations about two similar events that supposedly occurred during rehearsals. One woman described an alleged moment when Tom Wopat approached her from behind, hugged her at the waist, and pulled her close to him in a provocative way. Another woman claimed Wopat tore a patch of sunburned skin off of her arm. However, Wopat denied the claims. In fact, the police report allegedly suggests that, when the authorities arrived, Wopat responded to the allegations by saying, "Fuck them all."
Allegedly, Tom Wopat told the police that he did not inappropriately touch any of the women. But according to TMZ, Wopat did supposedly recall lightly touching one woman on the hip and telling her, "I like the way you work." From the sounds of it, Wopat tried to explain the situation when the cops confronted him, and he allegedly indicated he likes to flirt with women but never crosses the line.
Apparently, the police discovered cocaine in a plastic bag that Tom Wopat had hidden in his front pocket. The police then looked through Wopat's vehicle and found more plastic bags of a substance they believed to be cocaine. Although Wopat denied the allegations about inappropriate touching, he supposedly admitted to buying cocaine in bulk and using it a little bit at a time. In fact, at least one of the people working on the show might have reprimanded Wopat in the past for arriving at rehearsal while under the influence.
You would think a Dukes of Hazzard star would know better than to get mixed up in this trouble. A butt-slap incident is, like, the whole storyline of Jessica Simpson's music video for "These Boots Are Made for Walking" from the Dukes of Hazzard movie--well, that and Jessica Simpson washing a car in her bathing suit. (Okay, it's actually a profoundly over-sexualized video, but there is a butt slap, and Daisy Duke knocks out the guy who does it.) Anyway, it has been a strange week for celebs in legal trouble. We'll keep an eye out for updates in this case.
Your Daily Blend of Entertainment News
Thank you for signing up to CinemaBlend. You will receive a verification email shortly.
There was a problem. Please refresh the page and try again.