The Smelly Vagina Lawsuit Is Finally Over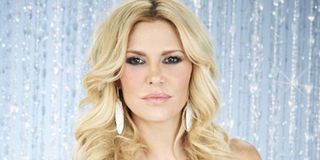 Reality television personalities Brandi Glanville and Joanna Krupa have reached a ceasefire in their war of words. The Real Housewives alumni apparently made an arrangement that included a public apology from Glanville, who previously made disparaging remarks about Krupa and the fragrance of her nether regions. Now Glanville has issued a sorrowful statement and said,
Brandi Glanville's statement had to cover a lot of ground. Things first got fishy back in 2013 when Glanville made comments about Joanna Krupa during a taping of Watch What Happens Live with Andy Cohen. The talk show host mentioned cutting words Krupa had tweeted about Glanville, so Glanville fired back with comments about the scent of Krupa's genitals. The vagina monologue indicated Krupa had formerly had an affair with millionaire real-estate developer Mohamed Hadid while he was married to Dutch reality television personality Yolanda Foster. Later, Krupa and Hadid denied the claims. However, Glanville returned to Watch What Happens Live and doubled down on her allegations about Krupa's scent.
Next, Joanna Krupa hit back by filing legal papers against Brandi Glanville in Miami-Dade County and asked for $15,000 in damages. The bulk of Krupa's case seemed centered on Glanville having made a "false and malicious statement that Mrs. Krupa had sexual relations with Mohamed Hadid while Mr. Hadid was in an intact marriage to Yolanda Foster." The case became a strange, years-long fight for the two reality television personalities, who appeared on different spinoffs of The Real Housewives series. (Glanville was part of Beverly Hills, while Krupa was part of Miami.) In fact, at one point, Krupa's estranged husband, Romain Zago, came in to testify that her "vagina smells amazing."
So, when Brandi Glanville issued the public apology this week, Joanna Krupa dropped the charges against her. Afterward, Krupa's attorney, Raymond J. Rafool, chimed in with a statement to People and said,
Joanna Krupa released a statement of her own, too. She said she is ready to move on because she has a lot of changes happening in her personal life. She reiterated her attorney's words and said she hopes to have inspired people to speak up when they believe someone has wronged them. Hopefully, the women can put this foul drama behind them and focus on their very separate lives.
Your Daily Blend of Entertainment News
Thank you for signing up to CinemaBlend. You will receive a verification email shortly.
There was a problem. Please refresh the page and try again.