What Actually Happened With Selena Gomez And The Weeknd's Breakup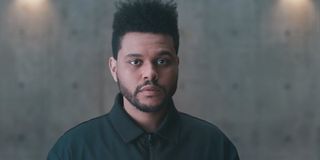 It has been a year of highs and lows for Selena Gomez, and now the 25-year-old actress and pop star has had another setback--or so it seems. Reports say she and the Weeknd have called it quits after dating for ten months. Allegedly, the Weeknd was the one who decided it was time to move on from the relationship. However, it sounds like he and Gomez are still friends, and there is no bad blood because it all boiled down to different priorities and timing issues.
The news comes at a strange time, as the rumor mill says Selena Gomez and Justin Bieber recently reunited as friends after at least a year of no public contact. Some of those reports, which arrived before the news of the breakup, had mentioned the Weeknd knew about the meetups and felt okay with Gomez's decision to visit with her ex. That information might be accurate, but the fact the Weeknd and the "Wolves" singer were no longer in a relationship seems like a significant missing detail. Regardless, TMZ sources say Bieber was not the cause of the Weeknd and Gomez's breakup. Instead, the Weeknd and Gomez were finding it hard to give the relationship enough attention because they each had a lot happening in their personal and professional lives.
It might raise eyebrows that the Weeknd was the one behind the split, as Selena Gomez is still bouncing back from her kidney transplant surgery. But these celebrities are adults and know what works for them. It would be unfair to assume the Weeknd was anything but caring and supportive during Gomez's operation and recovery. In fact, the Weeknd and Gomez apparently kept in touch in October as friends, so perhaps friendship is what they both want.
Selena Gomez and the Weeknd first sparked romance rumors in January when paparazzi caught them kissing outside a restaurant in Los Angeles. By the end of the month, the couple had ventured to Italy for a romantic holiday. In February, Gomez took in the Weeknd's concerts in Europe, and a month later, he took her to Toronto, his hometown. The media continued asking questions until the couple went Instagram official with a lovey-dovey picture update in April. Over the next several weeks, Gomez and the Weeknd shared fun experiences like attending Coachella together and walking the red carpet at the 2017 Met Gala. Things evidently shifted around Gomez's kidney transplant surgery and hospital recovery. There were fewer relationship updates, and in September, Gomez and the Weeknd stepped out as a couple for one final event before breaking up in October.
It sometimes is sad to hear about Hollywood breakups, so it is crucial to focus on the happy times instead of the eventual ending. Kristen Bell said something along those lines regarding Anna Faris and Chris Pratt's breakup, and it fits this situation. The romance between Selena Gomez and the Weeknd was short and sweet, but they shared incredible times. Here's hoping they remain friends and find happiness in new ways.
Your Daily Blend of Entertainment News
Thank you for signing up to CinemaBlend. You will receive a verification email shortly.
There was a problem. Please refresh the page and try again.