Backstreet Boy Nick Carter Has Been Accused Of Sexual Assault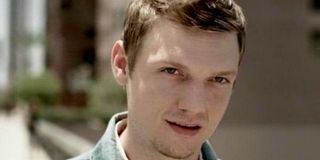 Nick Carter of Backstreet Boys is facing new sexual assault allegations by Melissa Schuman of the 2000s girl group Dream. Schuman recently came forward with the allegations in a lengthy blog post, where she detailed an alleged incident where Carter performed sexual acts on her, and reportedly took her virginity despite her repeatedly asking him to stop. In the post, Schuman explained she and her friend went to Carter's house for a "casual hangout" about 15 years ago, and the situation became a traumatizing moment for Schuman. She wrote,
Melissa Schuman also blogged that she turned off the bathroom light, because she did not want to see what was happening. But Nick Carter allegedly continued, turning it on because he wanted to look at her while they engaged in sex. Schuman said she declined to perform oral sex on Carter, which angered him. The Dream star revealed she "felt scared and trapped" throughout the ordeal, so she followed Carter through the house to his bedroom. There, Schuman allegedly told Carter she was a virgin and saving herself for marriage. She wrote,
Melissa Schuman said she initially wanted to press charges against Nick Carter after the alleged assault. But she took advice from her former manager, who urged her not to speak out, because Carter had a powerful defense attorney. So, Schuman kept quiet until she read a news article about another woman recently coming forward with allegations Carter sexually assaulted her in 2006. Schuman said she read negative comments directed toward the alleged victim in the case, so she decided she had "an obligation" to speak up and offer her personal story. In response, Carter told Rolling Stone,
Melissa Schuman closed by writing she "never wanted anybody to know" what happened. The singer said she tried "to lock it in a box" in her head, and "let the memories slowly suffocate as time went on." However, Schuman said she hopes speaking out will "inspire and encourage other victims to tell their story." Schuman closed, writing,
Melissa Schuman later tweeted words of gratitude for people who sent her messages of kindness and support. She tweeted,
This report adds to a growing number of headlines regarding people speaking out about alleged sexual offenses by people in Hollywood. It is not clear what will happen next in this particular matter or the other investigation of sexual assault charges against Nick Carter. We'll stay tuned to see if and how the cases move forward.
Your Daily Blend of Entertainment News
Thank you for signing up to CinemaBlend. You will receive a verification email shortly.
There was a problem. Please refresh the page and try again.